The first challenge in sourcing internet is deciding what you need. It's finding a balance between cost and performance that's so important. Because in an internet world you're going to have a lot more choice than in an MPLS world.
This advice comes from Globalinternet Chief Portfolio Officer Mike Lloyd.
Mike joined Greg on this week's WAN Manager Podcast to talk about, naturally, sourcing internet. They zero in on the biggest challenges in sourcing and the most efficient solutions Mike has seen when it comes to buying internet from ISPs around the globe.
Adding internet as part of a hybrid MPLS solution? Adding a second line for SD-WAN or local breakouts for SaaS applications? Ditching MPLS altogether? The modern WAN increasingly includes internet alongside or in place of these traditional telco services. And these two have seen it all.
Start listening every week:
Apple | Google | Stitcher | TuneIn | Podbean | RSS
From This Episode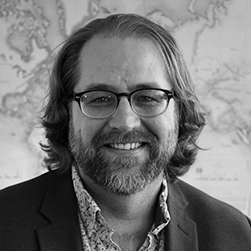 Greg is a Senior Manager, Enterprise Research at TeleGeography where he leads our enterprise pricing research. Greg is also the chair of the WAN Summit conference series.