It's a big week for map resources around here.
Allow us to add one more into the mix: our new, free Cloud Infrastructure Map.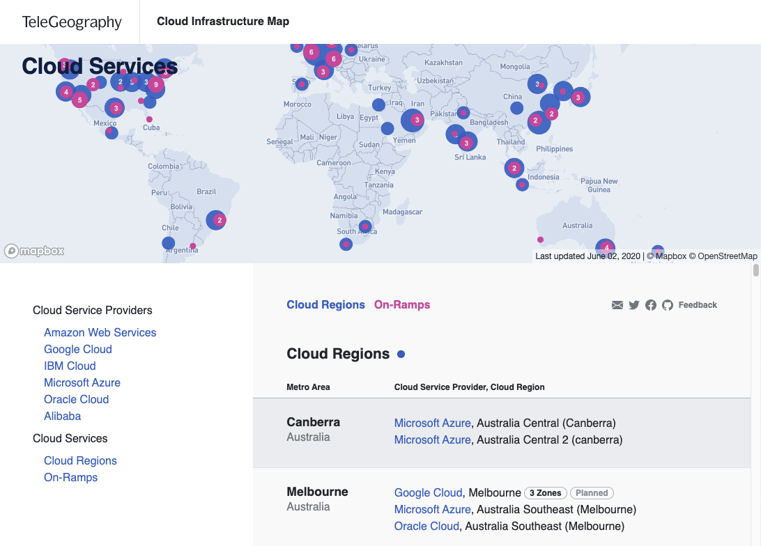 This new tool zeroes in on the world's six major cloud providers (Amazon Web Services, Google Cloud, IBM Cloud, Microsoft Azure, Oracle Cloud, and Alibaba) and how to connect to them.
As we've written before, for many companies, public internet connections to cloud services are sufficient. But those looking for better performance may peer with cloud service providers (CSPs) through their network service provider or directly with the CSP.
When it comes to workplaces with business-critical applications in the cloud, cloud services can't be left susceptible to the performance of the public internet. For these enterprises, CSPs and their carrier and colocation partners offer dedicated links to CSP networks.
These links effectively extend an enterprise's network into the cloud provider's network, bypassing the public internet.
Start exploring cloud service providers, cloud regions, and on-ramps now.