What's driving the shift to SD-WAN?
While there is no one single reason for SD-WAN's rise, cost savings is a major motivation cited by the WAN managers we've connected with at our WAN Summits and through our annual WAN Manager Survey.
Listen—the allure of dramatically reducing network spend is strong.
Last week our own Greg Bryan joined the experts at Calero MDSL to discuss SD-WAN migrations through this expense management lens. Just how possible are cost savings? How does inventory management fit in? And project tracking?
Here are some of the highlights from the discussion. You can also register to watch the recording here.
More SD-WAN Means Less MPLS
Among the WAN managers surveyed by TeleGeography, we found that MPLS was still the dominate network technology. However, as more managers install SD-WAN, the more that MPLS usage decreases.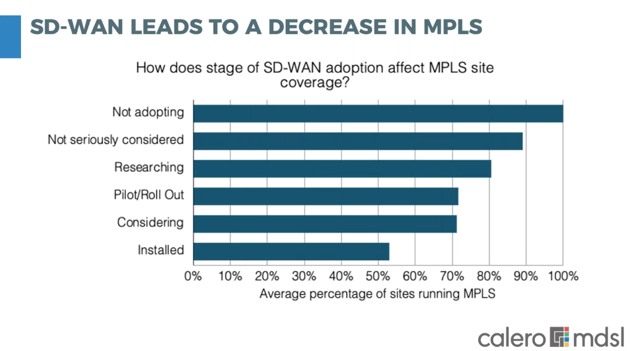 Why does this matter in a conversation focused on costs?
It matters because minimizing MPLS can be a huge cost saver. In fact, we've found that—while SD-WAN adds costs to a WAN—because it frees you to leave or minimize MPLS it can cut WAN costs by more than half.
Know Your Costs to Save on Cost
How can you know if changes to your network are going to save money if you don't have a clear sense of how much you're currently spending?
This is a core argument among telecom expense management enthusiasts.
The panel flagged lack of visibility into network costs as a budget-busting challenge for professionals planning a network transformation.
International Networks of Mystery
The expert panel made a point to mention the additional budgeting and management challenges faced by those who oversee international networks.
As Greg put it, your company probably isn't making decisions about where to put offices based on network costs. And global network costs vary!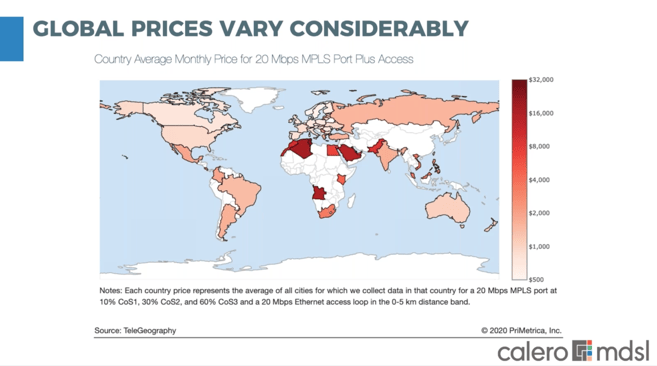 While broadband and DIA are slightly flatter across geographies, MPLS prices have the greatest fluctuations between regions.
The advice to know your costs very much applies here, but with an added layer: know your costs across the globe. Understanding price trends region to region will help with planning network changes and uncovering savings.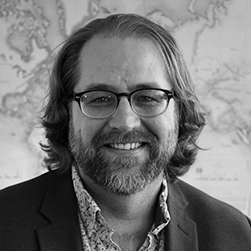 Greg is a Senior Manager, Enterprise Research at TeleGeography where he leads our enterprise pricing research. Greg is also the chair of the WAN Summit conference series.