We've written about the cloud, the rise of SD-WAN, and networking pricing trends. And our new WAN Manager Survey is a treasure trove of analysis about the challenges faced by modern networking professionals.
Wouldn't it be nice if you could access all of this exclusive content in one spot?
Great news. Today we're launching the WAN Manager Digest. This exclusive subscription for enterprise professionals bundles our most popular WAN resources into one easy online membership.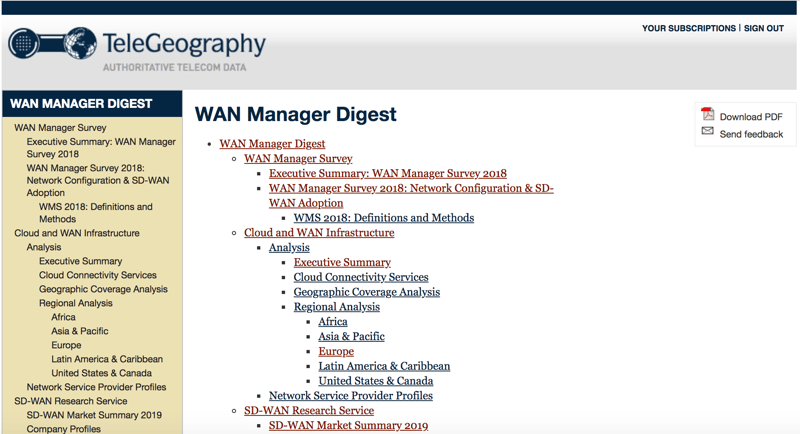 That's a whole lot of good stuff designed exclusively for WAN professionals.
Besides combining our favorite pieces of enterprise content into one online tool, we've also made the WAN Manager Digest easy to access.
Here's how it works.
Sign Up
Unlike other TeleGeography products, you can sign up for the WAN Manager Digest online.
Select Your Subscription
Opt for a quarterly or annual membership. It costs $99/quarter or $345/year. Unsubscribe anytime.
Your card will not be charged automatically. This product is designed for those who manage large corporate networks, so our team will quickly confirm that you meet this criteria. Once approved, we'll send along your login information.
Your credit card will be charged within three business days of approval.
Those who apply for membership with personal email addresses will not be accepted, nor will those with email addresses affiliated with carriers or vendors.
Get Going
Finally, keep an eye out for your login details. This email from our team will confirm that your beautiful new membership is ready to go.
After that, just log in and enjoy.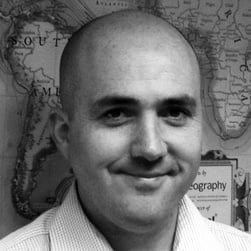 Jon oversees our enterprise business development efforts. He has extensive experience informing international network teams on how TeleGeography's data can help benchmark total operating costs and compare service providers' offerings.