It has been a busy couple of months in the cloud. Apple and Spotify signed on as Google Cloud Platform customers. Dropbox left Amazon's AWS for its own data centers. And early this year, Hewlett-Packard shuttered its public cloud project to focus on private cloud service offerings.
Public cloud services have come a long way since Amazon introduced AWS in 2006. Companies that need to accomodate for demand spikes can augment a private cloud with the scalability and flexibility of the public cloud. Refered to as a hybrid cloud, this configuration offers the privacy and security of a private cloud and the ability to add more capacity as needed in the public cloud without massive investments in time and capital. This hybrid configuration does come with certain challenges, most notably latency between private and public cloud instances. This has opened up the opportunity for network providers to sell private cloud connections where the link between private and public clouds are faster, managed, and secure.
Top Cloud Providers by Number of Connections, 2015
Seventy-two percent of direct connections offered by network carriers surveyed by TeleGeography connect to AWS and Azure, the two leading cloud service providers. Not surprisingly, these private cloud connections are most prevalent in major global centers, where enterprise and data center services are widely available and capacity requirements are highest. Out of the 150 private cloud connections tabulated in our study, London ranks as the top city with the most cloud service providers available in different data centers.
TeleGeography's Global Enterprise Network Service can also help you understand:
how MPLS VPN and Ethernet services are evolving
where these services are available on-net in different parts of the world
which network operators provide these services
Click here to download our latest Executive Summary to learn more about how our service can help you plan your next network expansion.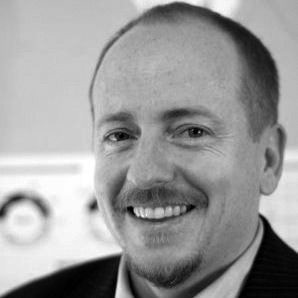 Patrick Christian
Patrick Christian is a Principal Analyst with TeleGeography. Patrick has over 15 years of telecom market research experience. Patrick heads the Cloud and WAN Infrastructure research service. He also focuses on West African and European markets specializing in international bandwidth markets and Internet infrastructure, WAN services, terrestrial and submarine cable systems, and international voice traffic analysis.