Historically, the two most predictable trends in the bandwidth market have been consistent demand growth and price erosion. But those trends have been challenged over the past few years.
Recent supply chain issues and geopolitical challenges have dramatically slowed price erosion globally. For the first time, we're asking ourselves, are prices actually increasing?
I took a deep dive into global pricing trends earlier this year at PTC '23. So let's take a closer look.
In my presentation, I noted that the pace of price erosion varies by market.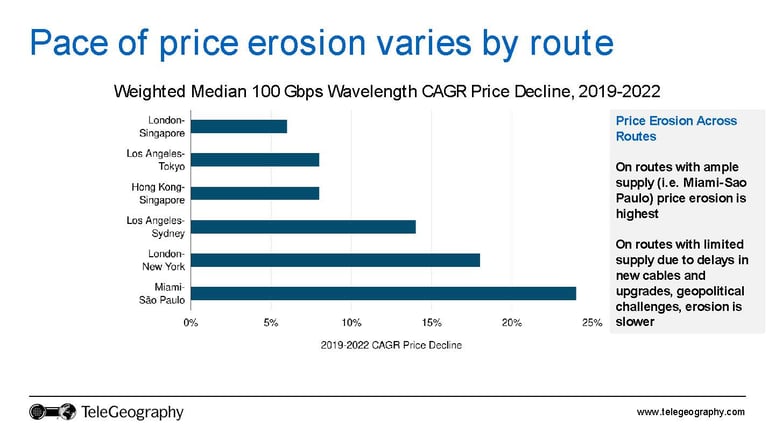 In the figure above, we map out 100 Gbps wavelength CAGR price decline over the past three years. As you can see, it ranges from about 24% on routes like Miami-São Paulo, to just 6% on London-Singapore.
Overall, we've seen that on routes with more ample supply, like Miami-São Paulo, price erosion rates have been highest. In comparison, routes that have more limited supply, such as the Europe-Asia route, have exhibited slower price erosion.
But the biggest story is how these rates of price erosion compare to historical trends. They're dramatically slower.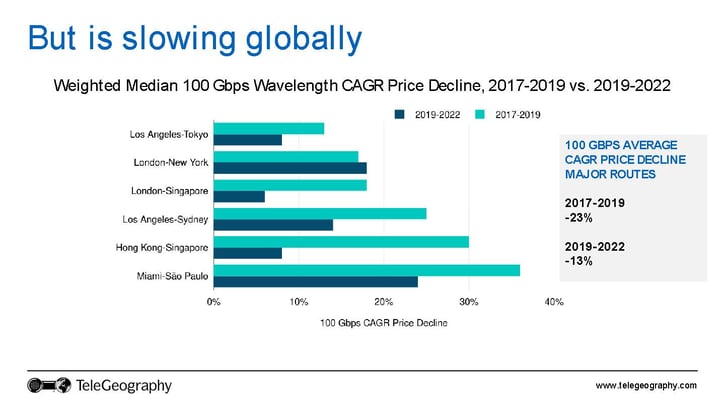 In this figure, you can see our 2019-2022 CAGR price decline for 100 Gbps wavelengths (dark blue) mapped against the longer-term historical trend (turquoise).
Between 2017 and 2019, 100 Gbps wavelength prices decreased an average of 23% compounded annually across these key global routes. That's compared to 13% over the past three years, which is largely inclusive of our COVID time period and when we started to see some of these supply chain issues emerge.
There are a few factors involved here.
If you'd like to learn more, you can download my full slide deck.
In addition to what we've already covered here, these slides show why price erosion is slowing, the impact of transport on transit pricing, price trends in hubs vs. secondary markets, the potential impact of new supply based on existing cable systems, and more.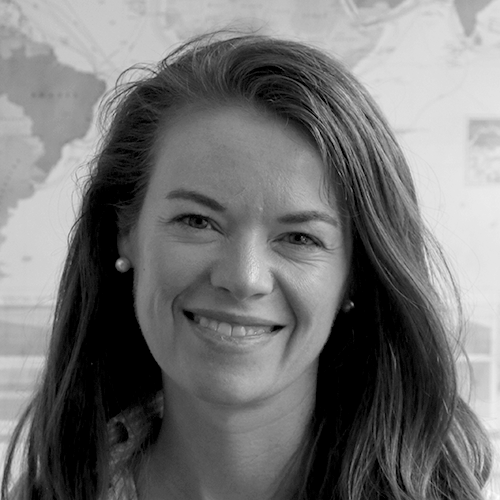 Senior Research Manager Brianna Boudreau joined TeleGeography in 2008. She specializes in pricing and market analysis for wholesale and enterprise network services with a regional focus on Asia and Oceania. While at TeleGeography, Brianna has helped develop and launch several new lines of research, including our Cloud and WAN Infrastructure service and the SD-WAN Research Service.