Taylor Swift and TeleGeography have something in common—we were both born in 1989. And much like everyone's favorite pop star, we are taking a tour through the ages (of our maps, that is).

With our new Map Catalog, you can see a comprehensive portfolio of nearly 50 different TeleGeography maps in one handy PDF.
Like our glow-in-the-dark Global Internet Map.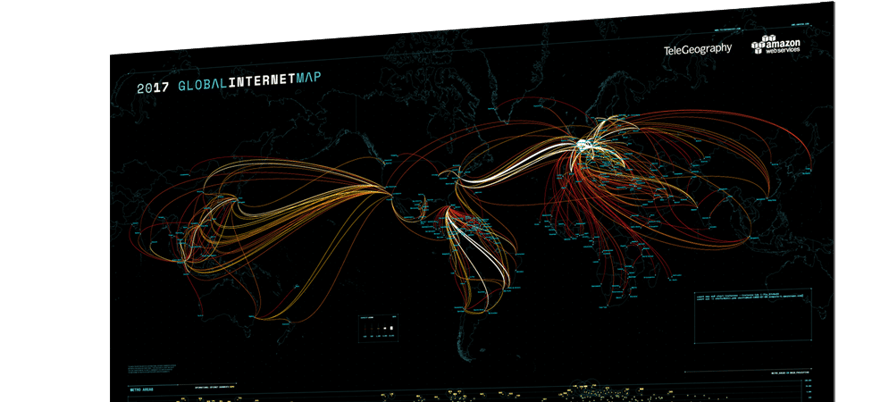 This design turned our internet data into a Tron-inspired visualization of internet bandwidth and connectivity around the globe.

And an Indiana Jones inspired Submarine Cable Map.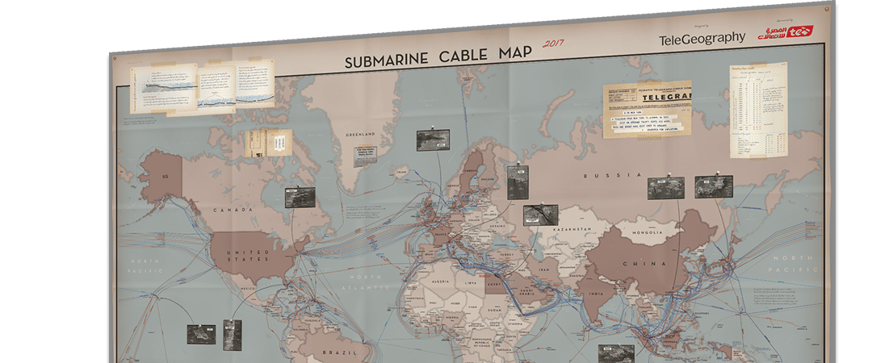 This edition borrowed design ideas from your favorite fictional archaeologist, including submarine cable facts as a collection of artifacts.

---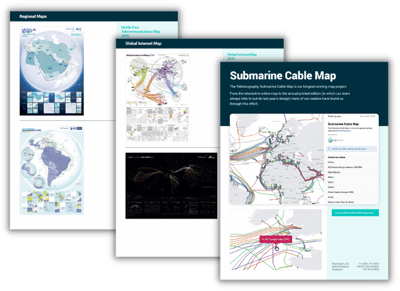 Grab your copy of this brand-new e-book over here.
You'll find a collection of submarine cable maps, global internet maps, and regional communications maps from 1999 to 2023.