I recently had the pleasure of not only attending the 2022 European Peering Forum, but also presenting my own update on interconnection geography.
Unsurprisingly, there was a lot to cover. A full 47 slides, to be exact.
Here are some highlights from my presentation.
Global International Bandwidth Developments
In this section, I covered new developments in submarine cable deployment, as well as international bandwidth growth, forecasts, and pricing.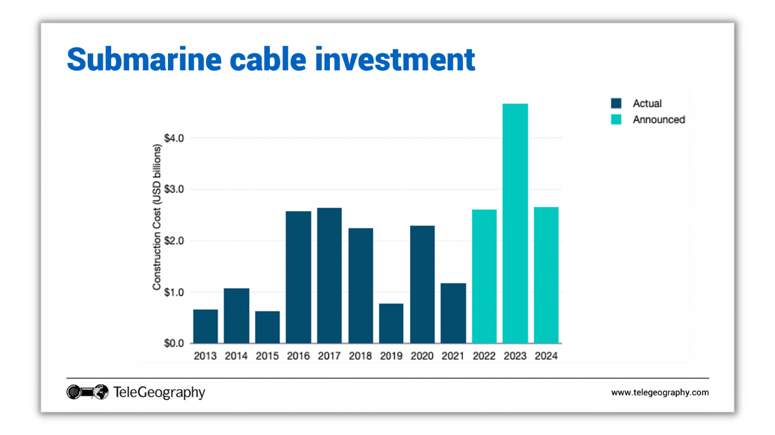 European International Bandwidth Developments
Next, I shifted gears to focus on Europe. (It was the European Peering Forum, after all.)
I covered submarine cable landings, growth and trends of intra-European networks, as well as growth and trends of networks connecting to Europe.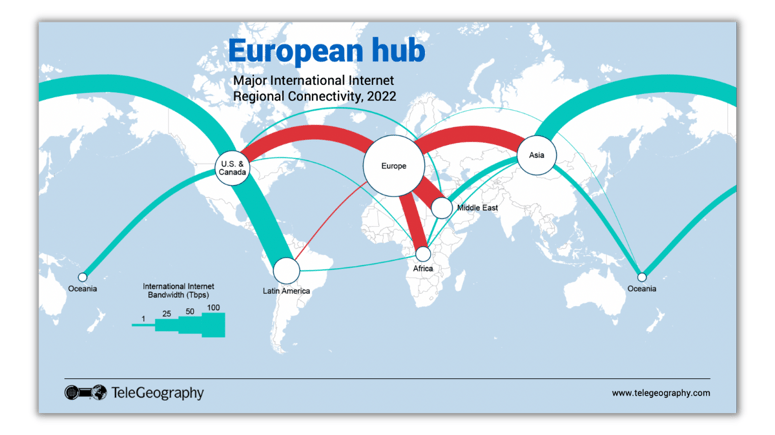 A few fast facts when it comes to subregional capacity connected to Europe:
Total Africa-Europe connectivity has hovered around 80% for the past five years.
North Africa's international connectivity is almost 100% to Europe, while Sub-Saharan Africa's share of connectivity to Europe has dropped to about 60%.
European Pricing Trends
I also shared some graphs highlighting:
Weighted median prices for 10 Gbps wavelengths on key European routes
Weighted median 100 GigE IP transit prices in Europe
10 GigE and 100 GigE IP transit prices across European markets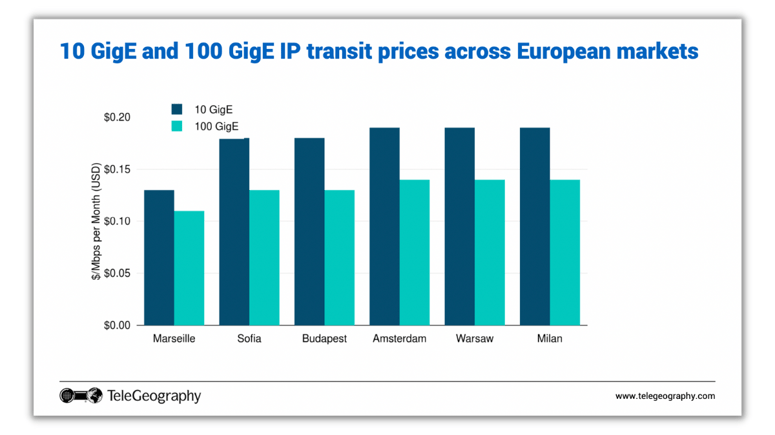 Quick View of IX, CDN, and Cloud Data Center Growth
In this section, I showed IX presence, CDN global distribution, CDN geography, and the cloud data center landscape.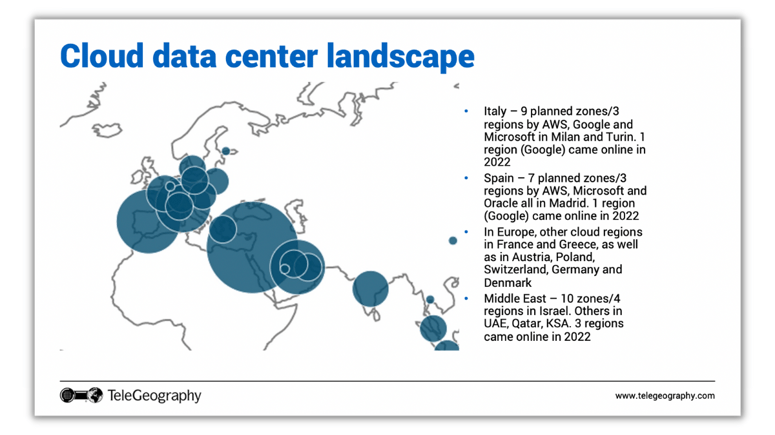 Trends We're Tracking
To conclude my presentation, I noted the trends we're tracking as we look ahead at European growth.
For example, within Europe, we see new growth southward and eastward. And Europe continues to grow as a hub (in capacity, if not share).
Want to see more?
You can download my entire presentation right over here.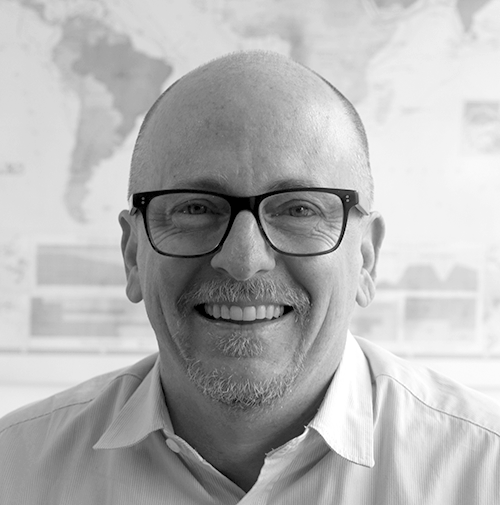 Patrick Christian is a Senior Research Manager with TeleGeography. He heads the Cloud and WAN Research Service. He also focuses on African and European markets specializing in international bandwidth markets and internet infrastructure, WAN services, terrestrial and submarine cable systems, and international voice traffic analysis.