The pan-African telecom group Africell has broken Angola's long-standing mobile market duopoly with its launch on April 7.
If initial reports are correct, Africell has hit the ground running, attracting around two million subscriptions in its first month of operation.
Two-horse Race
Angola's mobile sector is currently dominated by Unitel, which is backed by state-owned oil company Sonangol. At the end of 2021, Unitel claimed around 90% of all subscriptions.
Prior to the arrival of Africell, Unitel's only competition came from Movicel, whose main shareholders include GAFP Investimentos e Participacoes and Angola's national social security body, INSS.
Although Movicel managed to take more than 25% of the market by end-2016, its share fell back to around 10% five years later.
State-owned fixed line incumbent Angola Telecom (AT) holds a Unified Global license covering all mobile/fixed voice/data/TV services. However, it has not yet made good on its plans to enter the cellular sector.
A tie-up with Egyptian-backed firm Angorascom in November 2019 was meant to give AT a route into the market, but the partnership was abandoned seven months later.
Separately, AT is a minority investor in Movicel, with an 18% interest.
Stuttering Growth
Angola Mobile Subscriptions, 2011–2021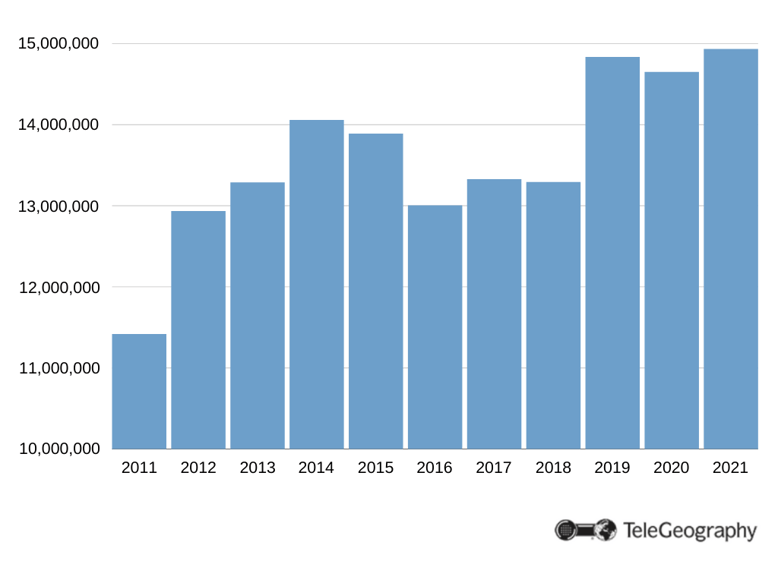 Overall, mobile penetration is low by regional standards, standing at around 47% at the end of 2021, compared to an African average closer to 88%.
There were 14.91 million mobile subscriptions as of end-2021, up from 14.65 million twelve months earlier.
Africell's Arrival
In July 2019, the Lebanese/U.S.-backed group Africell highlighted that it had access to $300 million in funding to enter the Angolan market.
The UK-headquartered group was already present in Gambia, Sierra Leone, and the Democratic Republic of Congo. Africell also had a mobile network in Uganda, but ceased operations in late 2021.
In the beginning of March the following year, Africell was revealed as the sole remaining bidder for Angola's fourth unified communications license. The group was invited by the government to submit a formal financial and technical proposal.
On July 6, 2020, the Ministry of Telecommunications, Information Technology and Social Communication (Ministerio das Telecomunicacoes, Tecnologias de Informacao e Comunicacao Social) confirmed Africell's selection. However, negotiations on license conditions dragged on until February 3, 2021, when final contracts were signed.
Delayed Launch
Africell initially set a mid-2021 target for its entry into the mobile market, but delays bumped its commercial launch window back to December 2021, then April 2022.
One reason for the postponement was Africell's failure to negotiate an interconnect contract with Unitel.
Africell launched its commercial mobile services in the capital, Luanda, on April 7, 2022. Its initial service range included free on-net calls and mobile data bundles, which it claimed were priced "up to 50% cheaper" than rivals. Unitel and Movicel responded by introducing their own tariff promotions.
The newcomer's network has been rolled out across Luanda, ahead of planned expansion to other areas—including at least 60% of urban zones—within eight years. Equipment is being provided by Nokia.
U.S. Backing
With the U.S. International Development Finance Corporation among its investors, Africell claims to be the only U.S.-backed mobile telecommunications operator in Africa.
In May 2022, at the end of a multi-country African tour, U.S. Deputy Secretary of State Wendy Sherman said in an online briefing: "This is a company that has been in business … for one month and has 2 million subscribers. They are going to bring capability to everybody in Angola."
If those figures are correct, this would mean that Africell has already jumped above Movicel into second place in the mobile market.
If those figures are correct, this would mean that Africell has already jumped above Movicel into second place in the mobile market.
It looks like the sector is set for a big shake-up—with Angolan consumers benefitting from the increased competition and ongoing price war.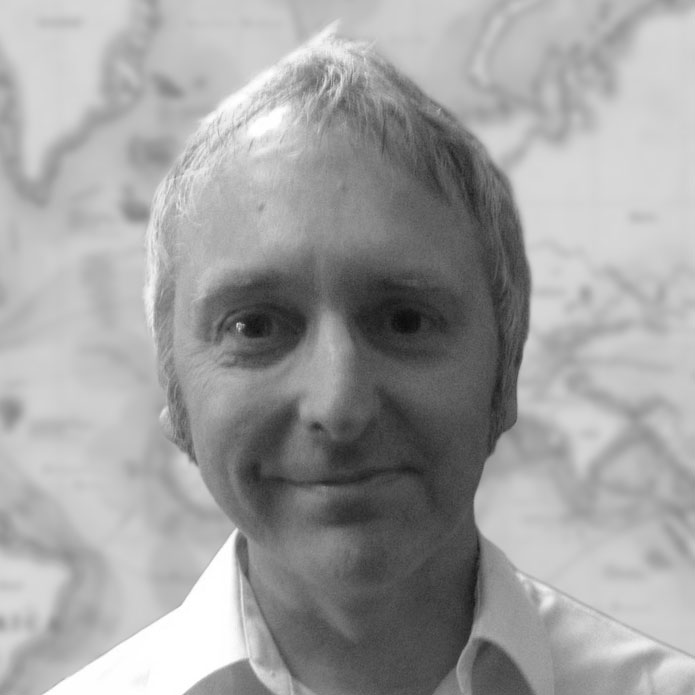 Pete Bell is a Research Analyst for TeleGeography's GlobalComms Database and also contributes to the daily CommsUpdate newsletter. He has a particular interest in wireless broadband and was responsible for TeleGeography's 4G Research Service until it was integrated into GlobalComms.