We've written quite a bit about content provider's investments in new cables. And we've seen headlines about Microsoft, Google, Amazon, and Facebook's big new investments. So does that mean that content providers are the largest investors in new submarine cables?
Let's look at the facts.
Investment in New Cables
I took data that TeleGeography has gathered on investment in new cables based on the year that those cables are planned to enter service.
Well over $2 billion of new cables are entering service per year between 2016 and 2021. If we carve out the portion that we believe are tied to content provider investments, we'll see that content providers don't make a huge dent. That's because, on many cables, content providers only own one or two pairs. They aren't the majority.
Further, there are plenty of cables around the world that have no content provider investors at all.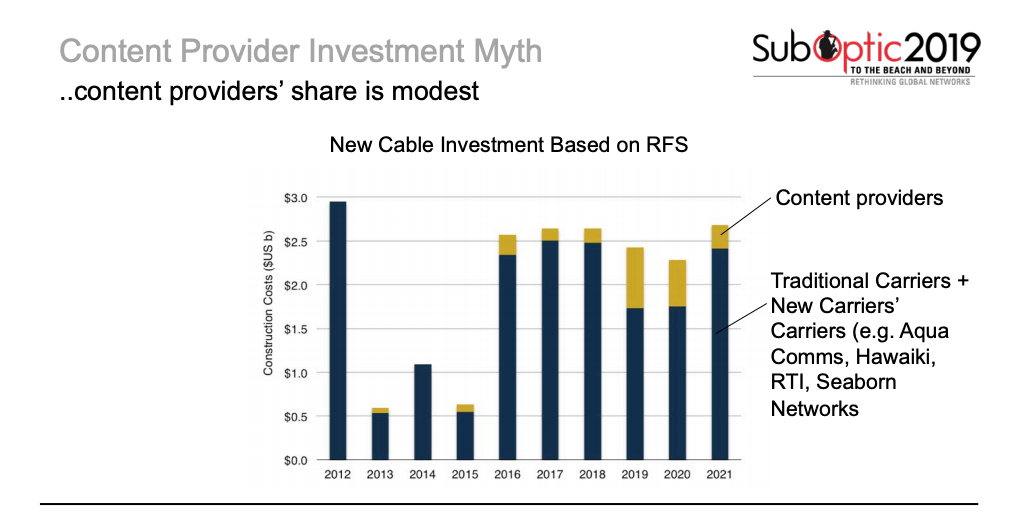 We still see traditional carriers playing a big role as investors. But we also see a new breed of carrier getting involved—companies like AquaComms, Hawaiki, RTI, and Seaborn. So there is still substantial investment coming from outside of content providers in terms of new cables.
But I don't think that's the whole story. We need to go deeper.
Investment by Route
I looked at where content providers are investing. There's a concentration of routes across the Atlantic, as well as trans-Pacific, intra-Asia, and a few investments going to Australia and South America.
When we focus on cables entering service in 2019 and beyond in these regions, we see that content providers officially make up more than 50% of the investment on trans-Atlantic routes. They also make up about about a third of investments on trans-Pacific routes.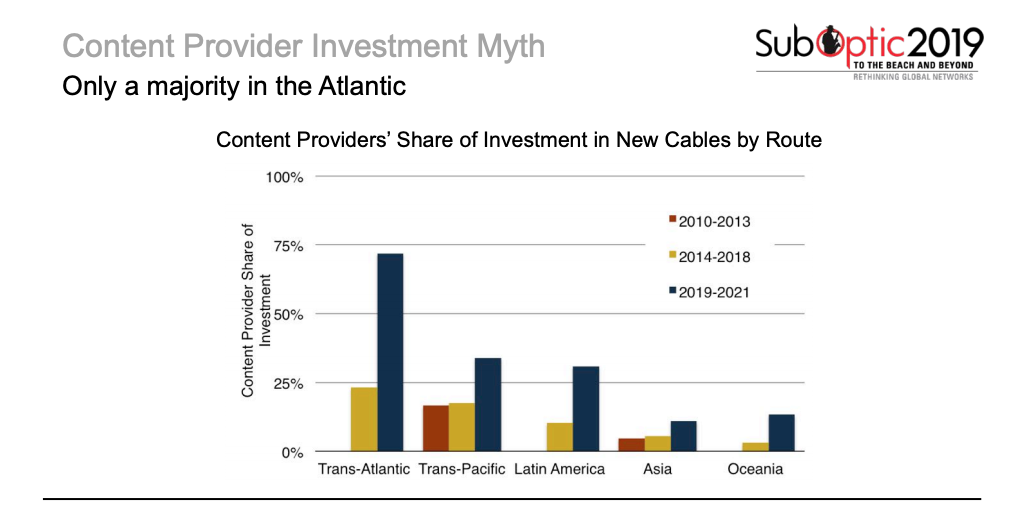 This indicates that we're definitely seeing changes in the distribution of investments by content providers in planned cables that will be entering service in the next three years.
Content Provider Demand
Finally, I wanted to look up the share of bandwidth that content providers account for overall.
Content providers account for a large share of demand on many routes. It's actually over 50% in the Atlantic, intra-Asia, and trans-Pacific. It's also starting to become a major share on other routes like Europe to Africa and Asia.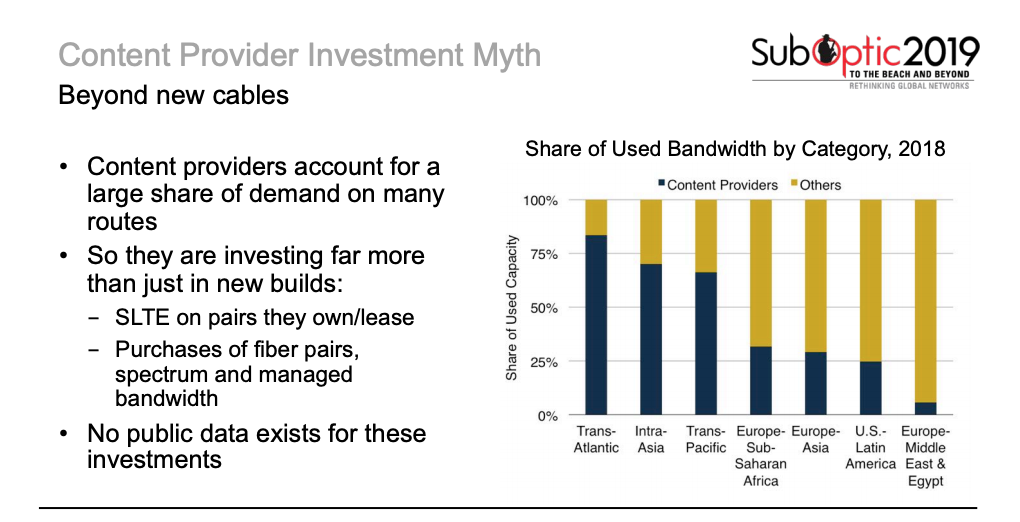 If we just look at new cable investment, we miss something. Because content providers are investing in more than just new submarine cable builds. This is why I attempted to explore content provider investment in SLTE for these routes. I wanted to know more about purchases of fiber pairs, spectrum, and managed bandwidth.
Unfortunately, I couldn't find public data on any such investments.
The Verdict
Where does that leave me? I think it's safe to say that for new builds, content providers aren't quite yet the majority. But if we factor in other things that they're investing in, it's plausible.
Alan Mauldin took on this myth during his and Tim Stronge's SubOptic 2019 mythbusting session.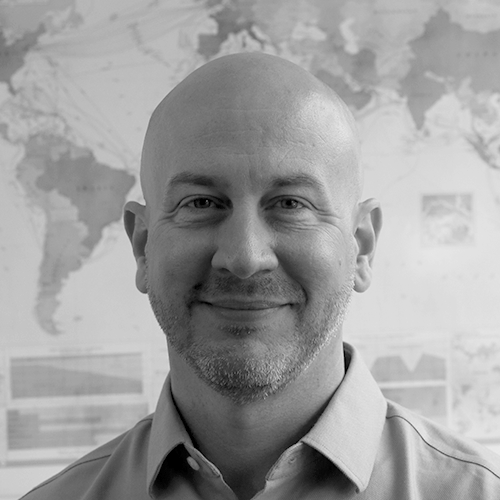 Alan Mauldin is a Research Director at TeleGeography. He manages the company's infrastructure research group, focusing primarily on submarine cables, terrestrial networks, international Internet infrastructure, and bandwidth demand modeling. He also advises clients with due diligence analysis, feasibility studies, and business plan development for projects around the world. Alan speaks frequently about the global network industry at a wide range of conferences, including PTC, Submarine Networks World, and SubOptic.