TeleGeography is happy to again serve as a media partner for the Asian Carriers Conference in Cebu. Hopefully you already have the event marked on your calendar for September 4-7, 2018.
Last year was a huge year for networking at the ACC. Nearly 2,000 meetings took place between partners, clients, and other collaborators across the three-day event. The conference also boasted 10 workshops under the umbrella of "Reinventing Customer Experience in the Digital Age."
This year, conference-goers will be exploring the greater direction and goals of the telecom industry. With the theme "Eyes on 2020: Turning Vision into Action," ACC programming will look at what the future of communication technology holds.
TeleGeography's own Clara Chua will be on the scene to talk telecom research. (You can connect with Clara here if you'd like to set something up.)
Register for the conference here. And keep up with the latest ACC event news by following @ACConference and #ACC2018 on Twitter. See you there.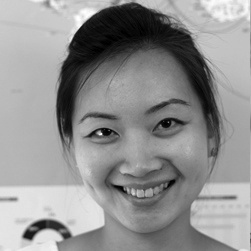 Clara Chua
Clara is TeleGeography's Asia-Pacific Business Development Manager. She is well connected in the telecommunications industry and works with services providers large and small to deliver international infrastructure, traffic, and pricing data needed to make strategic business decisions. You can reach her at cchua@telegeography.com.