Brianna Boudreau, TeleGeography's Senior Pricing Analyst, presented a comprehensive overview of bandwidth and IP pricing trends at PTC (Pacific Telecommunications Council) in Honolulu, Hawaii, this past January. Spend fifteen minutes and get up to speed on current pricing trends drawn from TeleGeography's one-of-a-kind pricing databases.
Thanks for reporting a problem. We'll attach technical data about this session to help us figure out the issue. Which of these best describes the problem?
Any other details or context?
message
In the video, Brianna covers:
Wholesale bandwidth pricing trends and how prices continue to vary by geography and by carrier
End-to-end cost components including back haul and local access pricing trends
How technology and cost improvements influence prices
IP transit price trends and where prices are falling faster than other countries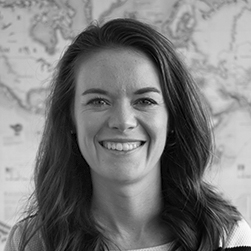 Brianna Boudreau
Brianna is a Senior Analyst at TeleGeography. Brianna is part of our pricing team and specializes in pricing analysis for international private line, IP Transit, and Enterprise products.