Earlier this year Senior Analyst Patrick Christian shared his knowledge of bandwidth and pricing trends with the African Peering & Interconnection Forum.
Patrick's analysis took the audience through the latest happenings in international bandwidth, namely continued growth in Africa and changes within the region.
Keep scrolling to watch the full presentation and download Patrick's slides.
Download Patrick's slides here.
An Increasingly-Connected World
TeleGeography surveys internet backbone providers, carriers, and others to understand how the world connects. It's no big surprise that the hubs of Europe, the U.S., and East Asia have the fattest pipes—everything else is much thinner.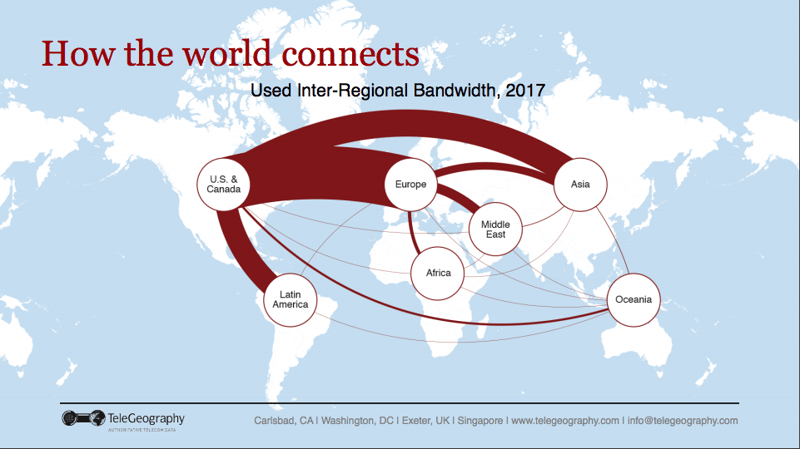 But whose traffic is in those pipes? The answer to this question has been changing.
Since 2011-2012, we've seen the source of used international bandwidth evolve. It was around this time that internet backbone providers' share of this bandwidth was slowly taken over by content providers.
Why? Because of where content is coming from. A quick scan of content provider data centers will show us a strong concentration in Europe, the U.S., and East Asia. It's no coincidence; to connect all those data centers, content providers are using up a great deal of available bandwidth.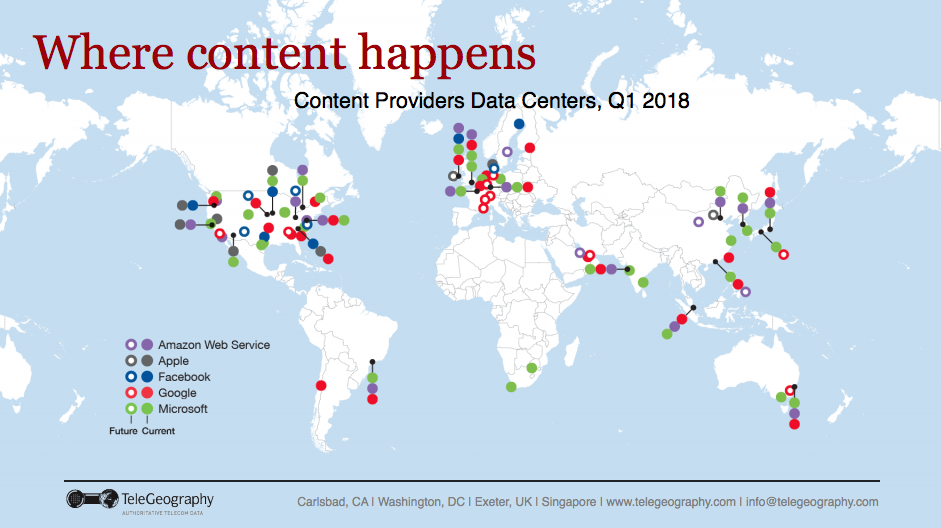 Africa in Front
When it comes to international internet bandwidth growth, however, Africa rises to the top. While the continent boasts a smaller base overall, it nonetheless led other regions with 45 percent growth in 2018.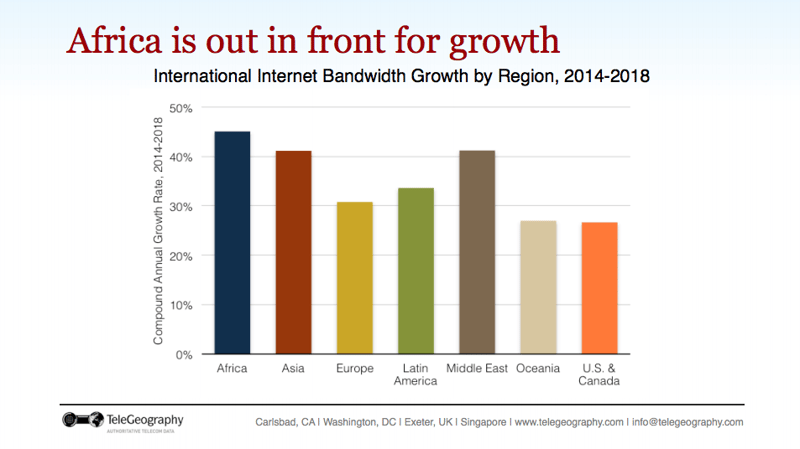 That being said, Sub-Saharan Africa has seen a slight slow-down in recent years. While still clocking growth upwards of 40 percent in 2018, the figures are less impressive next to the region's whopping 70 percent growth rate in 2017.
But when it comes to overall Intra-Africa connectivity, it's another growth story. In 2014, 8 percent of internet bandwidth was within the region. In 2017 and 2018, that number was 14 percent. As for whether or not this growth will continue—or if we're starting to see things level off—we'll have to see what 2019 has in store.
To learn more about bandwidth and pricing trends in the region, click to watch the full presentation above.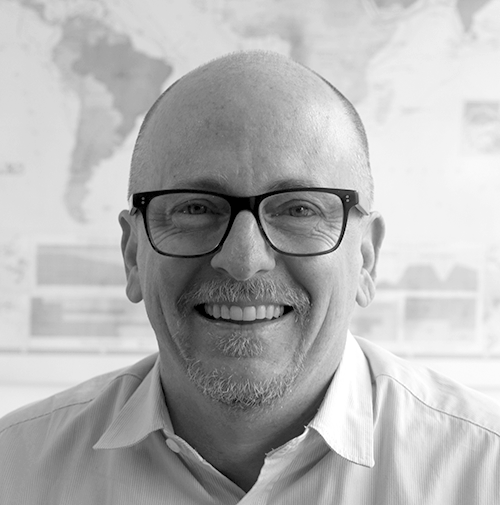 Patrick Christian is a Senior Research Manager with TeleGeography. He heads the Cloud and WAN Infrastructure research service. He also focuses on West African and European markets specializing in international bandwidth markets and internet infrastructure, WAN services, terrestrial and submarine cable systems, and international voice traffic analysis.