Enterprise demand for bandwidth is climbing. (Take VWR's Sen Chokkan, who says he's seen bandwidth use increase 10 percent each month.) Offices are leaning more on applications and customers are expecting more cloud-based services.
The recent State of the WAN report by Aryaka, an SD-WAN company, underscored just how much enterprise traffic has exploded—and where.
Aryaka's new report was based on data aggregated from the company's customer base, covering over 5,000 locations across 63 countries and nearly 600 customers. In looking closer at their users, they found that WAN traffic is growing at over 200 percent a year globally.
In looking closer at their users, they found that WAN traffic is growing at over 200 percent a year globally.
TeleGeography has found that as the enterprise market evolves, customer solutions are increasingly shifting toward hybrid networks, integrating a mix of layer 3 IP VPN, Ethernet, broadband services, and DIA services to connect sites that may have dramatically different capacity requirements.
End-user capacity needs will continue to grow and network optimization will be driven by service availability, class of service requirements, and price. Integration of cloud services and distributed data centers into the corporate network will be a major driver for connectivity demand.
All About The Cloud
Speaking of the cloud, the State of the WAN Report found that "data using HTTP and HTTPS–the protocols that support cloud/SaaS applications–now accounts for 50 percent of that traffic."
These findings aren't far off from those reported in TeleGeography's recently-updated Cloud and WAN Infrastructure.
TeleGeography has found that companies have traditionally connected to cloud services via the internet. For many companies, public internet connections to cloud services remains sufficient. But for others with high capacity requirements, business-critical applications in the cloud, or security concerns, cloud services cannot be left susceptible to the performance of the public internet. In response, cloud service providers (CSPs) and their carrier and colocation partners offer enterprises direct links to CSP networks that do not touch the public internet.
Variation Across Verticals, Industries
Aryaka's report shows that the software and internet vertical, which grew at 526 percent last year, and the manufacturing industry, clocking in at 440 percent growth, have seen the most growth as of late.
The manufacturing industry has no doubt buoyed by use of IoT solutions that have been used more and more to boost efficiencies.
Aryaka also saw WAN traffic grow at a rate of around 200 percent in real estate, energy, and travel sectors—a familiar story for TeleGeography and other WAN Summit attendees who have heard stories from companies like Gate Gourmet, BorgWarner, and Volex.
Regional Trends
The State of the WAN report saw the largest growth regionally in Asia-Pacific (APAC): "As compared to the last year, this year's bandwidth growth in APAC outpaced all other regions and stands at nearly 250% growth. In addition, the APAC region was the only region where the network traffic has continued to display a positive trend relative to last year."
While less explosive than the growth tracked by Aryaka, TeleGeography noted that in 2016 enterprise service offerings in APAC did indeed grow as a result of increased investment in the region. However, product density remained below 10 percent for all products in Asia, lagging behind behind Europe and North America.
Enterprise network sourcing is highly dependent on geography and the mix of unique markets within Asia can make service procurement and ensuring network performance challenging. Not all services are available everywhere and the number of competing providers varies significantly by country. While MPLS, IP VPN remains the most widely available product option across Asia Pacific, carriers are rapidly investing in Ethernet services outside of major hubs, and DIA remains a compelling, cost effective option for customers offloading traffic to the public internet.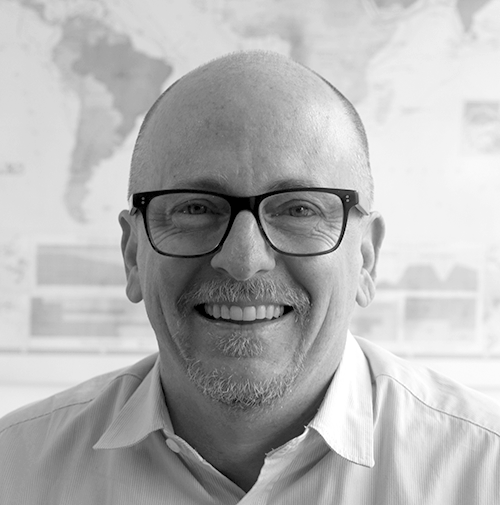 Patrick Christian is a Senior Research Manager with TeleGeography. He heads the Cloud and WAN Research Service. He also focuses on African and European markets specializing in international bandwidth markets and internet infrastructure, WAN services, terrestrial and submarine cable systems, and international voice traffic analysis.