Earlier this month, South African ISP Vumatel announced that its fiber-to-the-home (FTTH) infrastructure now passes two million homes. One million of these homes are in traditionally underserved areas, such as townships.
This network footprint means that Vumatel now presides over a more substantial FTTH network than Telkom South Africa's Openserve unit.
Fiber ISPs are very much on the rise in South Africa, with multiple players gaining traction with their regional rollouts.
Unusually, the majority of these operators use an open access business model, allowing dozens of smaller companies to market and resell fiber connectivity.
Today, we take a look at the main players driving fiber growth in South Africa.
Vumatel
URL: vumatel.co.za
Ownership: MAZIV, itself owned by Remgro-owned Community Investment Ventures Holdings (CIVH)
Homes Passed: 2,000,000 (August 2023)
Homes Connected: 570,000 (December 2022)
Vumatel first launched FTTH technology in Parkhurst, Johannesburg back in October 2014, becoming one of the country's fiber pioneers in the process.
In October 2016, Vumatel acquired rival Fibrehoods, which started its own fiber deployment in Gauteng in March 2015. In July 2017, the company snapped up fiber infrastructure belonging to Link Africa.
Vumatel is currently backed by MAZIV, which was created in 2022 by Remgro-owned Community Investment Ventures Holdings (CIVH) after it merged Vumatel and Dark Fibre Africa (DFA) into a new infrastructure company. Vumatel's network consists of over 50,000 kilometers of fiber, while DFA's spans 15,000 kilometers.
The ISP reached the two million homes passed milestone in August 2023, prompting Vumatel Chief Operating Officer Dewald Booysen to comment: "We have rolled out coverage in areas such as Soweto, Khayelitsha and Umlazi. These are traditionally overlooked communities. Vuma's approach is also community-orientated and enables us to work with the community to overcome challenges that have traditionally hampered efforts."
In August 2023, however, South Africa's Competition Commission recommended the prohibition of the proposed merger between Vodacom South Africa and MAZIV.
In August 2023, South Africa's Competition Commission recommended the prohibition of the proposed merger between Vodacom South Africa and MAZIV.
The competition watchdog stated: "The Commission is of the view that the proposed transaction is likely to substantially prevent or lessen competition in several markets and that the conditions offered do not fully address the resultant harm to competition."
Openserve
URL: openserve.co.za
Ownership: Telkom South Africa
Homes Passed: 1,107,794 (June 2023)
Homes Connected: 515,201 (June 2023)
Openserve is Telkom South Africa's 100%-owned wholesale unit.
As of June 30, 2023, its fiber networks passed a total of 1.108 million homes, up 24.4% year-on-year. Of this figure, more than half a million homes are connected with fiber (515,201).
With its fiber footprint growing, Openserve ceased offering legacy DSL-based services from October 1, 2021, ahead of a planned copper shutdown in 2024.
Earlier this year, Telkom revealed that it was considering selling a minority stake in Openserve.
In the telco's trading update covering the three months ended December 31, 2022 (Q3 FY2023), Telkom noted: "Following the legal separation of Openserve to a stand-alone entity, effective 1 September 2022, various initiatives are underway with the goal of realising value through the sale of a minority stake in the 100% owned Telkom subsidiary. Telkom has been receiving a number of unsolicited approaches for this business and is currently undertaking a market sounding exercise to test the breadth of interest for this deemed to be core business of Telkom."
MetroFibre Networx
URL: metrofibre.co.za
Ownership: African Rainbow Capital (18.1%), STOA (23.08%), African Infrastructure Investment Managers (AIIM), South African Housing & Infrastructure Fund (SAHIF), and Sanlam Private Equity
Homes Passed: 440,000 (March 2023)
Homes Connected: 126,000 (March 2023)
Established in 2010, MetroFibre Networx is an open access fiber provider based in Gauteng.
In March 2016, African Rainbow Capital (ARC) secured an 18.1% minority stake in the company for an undisclosed sum.
In November 2020, private equity fund African Infrastructure Investment Managers (AIIM) acquired a minority equity stake in the business.
Existing shareholder STOA (23.08%)—a foreign investment vehicle based in France—provided incremental funding as part of the transaction, which was accompanied by new investment by the founders of the South African Housing & Infrastructure Fund (SAHIF), Rali Mampeule, and Kameel Keshav. Previous backers Sanlam Private Equity and ARC remained onboard as shareholders at that date.
On April 1, 2021, MetroFibre bought LinkAfrica's FTTH network in Gauteng and KwaZulu-Natal (KZN), adding a further 10,000 homes passed to its network. The transaction closed in June that year.
In August 2022, Standard Bank Group successfully finalized a ZAR5 billion debt finance package for MetroFibre to support its continued network rollout.
As of March 2023 (most recent data), its networks passed more than 440,000 homes in five provinces. The ISP claimed 126,000 residential connections.
Going forward, MetroFibre aims to densify its existing networks to reach an additional 500,000 homes across the country by 2025.
Frogfoot
URL: frogfoot.co.za
Ownership: Vivica Group
Homes Passed: 350,000 (December 2022)
Homes Connected: 135,000 residential subscriptions and 13,000 businesses
Vivica first launched in 1998, under the DataPro Group brand. In 2007, it rebranded as Vox Telecom.
Frogfoot itself was acquired by Vox Telecom back in 2015. In September 2021, Frogfoot acquired LinkAfrica's Western Cape FTTH assets to help its presence in the Western Cape.
Vox Holdings rebranded as Vivica Group in 2022, paving the way for the company to explore business opportunities outside of the telecom sector. Vox Telecom and Frogfoot are now operated as subsidiaries of Vivica.
Currently, Frogfoot's fiber network passes 350,000 homes, connecting 135,000 homes and 13,000 businesses.
Octotel
URL: octotel.co.za
Ownership: Actis
Homes Passed: 315,583 homes and businesses (May 2023)
Homes Connected: 100,815 (May 2023)
Octotel bills itself as Cape Town's largest open access fiber network, with infrastructure passing more than 300,000 homes and businesses, and connecting in excess of 100,000 customers.
Launched in 2015, its network spans 16,000 kilometers across the Western Cape.
In December 2020, South Africa's Competition Tribunal approved the ZAR2.3 billion ($150 million) majority takeover of Octotel by emerging market investment firm Actis. The regulator attached no conditions to the approval.
Actis first announced the deal on October 12, 2020.
HeroTel
URL: herotel.com
Ownership: Vumatel (45%), Medu Capital (15%), other unknown shareholders (40%)
Homes Passed: 272,197 (December 2022)
Homes Connected: 160,000 (note: figure includes fixed wireless subscriptions)
Founded in 2014, Stellenbosch-based HeroTel is one of the largest providers of fixed wireless access (FWA) broadband services in South Africa.
HeroTel is one of the largest providers of FWA broadband services in South Africa.
In recent years. the ISP has also thrown its weight behind FTTH technology, with a view to growing its broadband business.
In February 2017, black-owned private equity company Medu Capital acquired a 15% stake in HeroTel for ZAR74.25 million.
More recently, in February 2022 Vumatel bought a 45% non-controlling stake in HeroTel; the selling party was understood to be co-founder Alan Knott-Craig Jr.
The ISP currently operates in more than 400 towns and 107 municipalities, across all nine provinces. As of January 2023 (most recent data), the company claimed to pass 272,197 homes with its fiber networks.
Zoom Fibre
URL: zoomfibre.co.za
Ownership: Unknown
Homes Passed: 175,000
Homes Connected: 45,000
Zoom Fibre is an open access fiber network operator that is rolling out FTTH infrastructure in selected suburbs across the country.
The company was founded by former Vumatel executive Mohammed Manjra and currently has networks in Gauteng, Mpumalanga, KwaZulu Natal, Western Cape, and the North West province.
The company claims to be the fastest in the country to pass 100,000 homes, having achieved that milestone in June 2022—just two years after its launch.
At that juncture, Mr Manjra noted: "Rollouts are funded through multiple series of debt funding that we have raised through local and international funders over the past 18 months."
Zoom Fibre now has networks that pass 175,000 homes and claims 45,000 end user connections.
Vodacom South Africa
URL: vodacom.co.za
Ownership: Vodacom Group
Homes Passed: 165,000 (June 2023)
Homes Connected: N/A; Vodacom's 171,747 connections figure includes homes connected with platforms other than FTTH (i.e. FWA)
Vodacom South Africa—the country's largest mobile operator by subscriptions—entered the fiber sector in 2014, with an initial focus on small and medium enterprises in Cape Town, Durban, and Gauteng.
Now-defunct vendor Alcatel-Lucent was handed a GPON deployment contract in January 2015, with a view to the telco extending fiber coverage to 250,000 homes and businesses in Johannesburg, Pretoria, Cape Town, and Durban by 2018.
Progress has been far slower than expected, however, and Vodacom's fiber networks passed just 165,000 homes and businesses as of June 2023.
While the telco does not publish a figure for fiber connections, 171,747 homes and businesses are connected by its various fixed broadband platforms, including FWA.
In November 2021, Vodacom entered into an agreement to acquire a co-controlling interest in all of the material assets currently owned by Community Investment Ventures Holdings (CIVH), including Vumatel and Dark Fibre Africa (DFA).
Upon completion of the transaction, Vodacom will hold a 30% equity interest in a newly formed InfraCo that was subsequently named MAZIV.
The plan came unstuck in August 2023, however, when the Competition Commission recommended the prohibition of the proposed tie-up on anticompetitive grounds.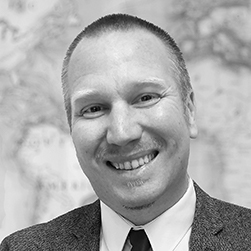 Tom Leins is a Senior Research Analyst for TeleGeography's GlobalComms Database. Based out of the company's UK office, he also contributes to the company's daily CommsUpdate newsletter, which includes his popular weekly MVNO Monday round-up. MVNO industry aside, Tom has developed a strong specialization in the U.S., Latin America, and the Caribbean, tracking mergers and acquisitions, spectrum auctions, regulatory developments, market opportunities, and growth trends.