If you currently use a SIP trunking service or are in the process of learning more about SIP for your enterprise, it's important to know which charges make up the greatest portion of your overall monthly cost.
In comparing providers that offer SIP services with similar overall costs, you'll find variation in the relative sizes of call path and metered calling charges that can have substantial implications for your total monthly cost. Selecting a plan that best fits these cost components to your traffic profile can help reduce the cost of SIP service.
TeleGeography's latest research service is designed to give you the tools to see detailed breakdowns of these cost components and figure out which SIP services best meet your enterprise needs.
To illustrate this point, TeleGeography's data for two providers offering SIP service in the United Kingdom (referred to with the anonymized codes "JIC" and "OOU") show comparable overall MRCs for an enterprise with 250 call paths and 600 minutes per call path per month. For JIC, the MRC is about $9010, while OOU offers its services for an MRC of about $9762.
Overall MRC - Provider JIC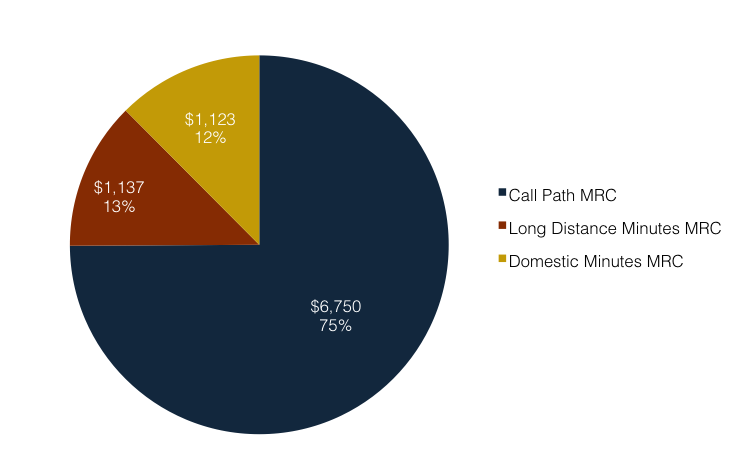 Overall MRC - Provider OOU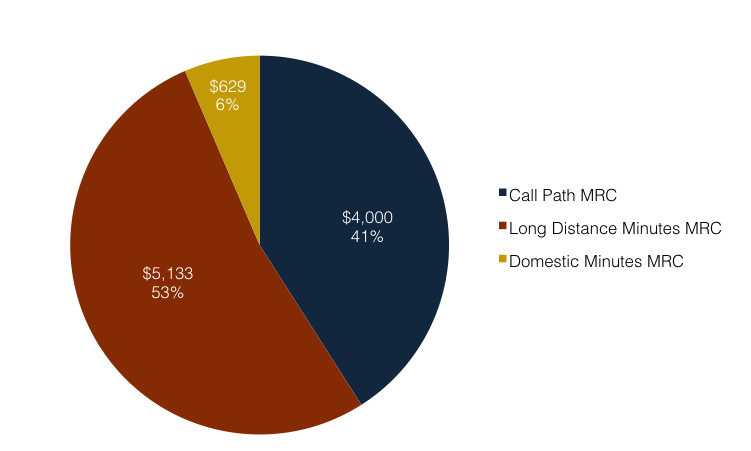 However, the individual cost components show considerable differences. For JIC's service, 75% of your overall MRC ($6,750) goes to your Call Path MRC, while this number only rates at 41% of your overall MRC ($4,000) with service from OOU. One major factor behind this substantial difference is that JIC's Call Path MRC includes bundled minutes. These bundled minutes, in this example, do not come included in OOU's service.
Because of this, users of OOU's service can expect to spend a higher proportion of their overall MRC on long distance minutes than users of JIC's service, but also are not committed to that traffic level and charge every month.
For enterprise SIP customers, the question comes down to how much flexibility you require from your service. Going with a provider that offers fewer bundled minutes can offer savings for enterprises with more variable monthly calling usage. If the amount of minutes you use varies widely from month to month, a service like OOU's offers greater flexibility by not charging for bundled minutes in your call path MRC, and can help you avoid paying for minutes you don't use.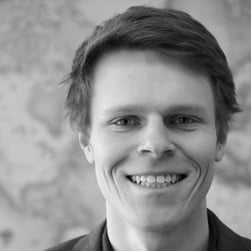 Elliott was formerly a member of TeleGeography's pricing team. He specialized in pricing analysis for international private line, IP transit, broadband, and enterprise products, with a regional focus on Eastern Europe, Russia, and Eurasia.