The European Commission (EC) has blocked the proposed GBP 10.25 billion (USD 13.8 billion) acquisition of Telefonica's UK cellular operator O2 by the Hong Kong-based group CK Hutchison, which operates under the '3' brand. This follows a failed tie-up between two cellcos in Denmark in 2015. Yet it was a markedly different situation several years ago, when the EC gave the green light to a raft of mobile mergers. So why is the EC now seemingly less receptive to such deals when it has agreed to them in the past?
The EC's competition watchdog voiced 'strong concerns' that 3's acquisition of O2 could lead to higher prices and less choice for UK consumers, as well as reduced innovation from the telcos themselves and less negotiating power for the country's MVNOs. This could also signal problems for 3 in Italy, with the Commission recently opening an in-depth investigation into the mooted merger of Hutchison's local subsidiary with mobile rival Wind Telecomunicazioni, citing similar fears over the possible effects on the market. Meanwhile, one deal already bit the dust; last September, the Danish subsidiaries of Telenor and Telia called off a proposed tie-up when it became clear that they would not be able to address the EC's competition worries.
Prior to this, however, the Commission allowed a number of deals to get through. Two of these, in Austria and Ireland, involved Hutchison units – with Orange and O2 respectively – while an agreement took place in Germany between O2 and the KPN subsidiary E-Plus, and in Norway between Telia and Tele2. Like the more recent proposed tie-ups, these past deals all led to a reduction in the number of main players in the market from four to three. So what has changed?
The negative effect on end-user tariffs has been cited as one of the main concerns over mobile market mergers, and evidence has now emerged to back up this view.
The negative effect on end-user tariffs has been cited as one of the main concerns over mobile market mergers, and evidence has now emerged to back up this view. Research carried out by the Vienna chamber of commerce, Arbeiterkammer Wien, for example, showed that the cost of SMS and voice services in the country rose by an average of 29% between September 2013 and December 2014, following the 2013 takeover of Orange Austria by Hutchison's local unit. The average charges for mobile data users increased 78% over the same period. These findings have been corroborated by similar studies from local regulator RTR and Austria's competition watchdog. While 3 UK claimed that its acquisition of O2 would have had the opposite effect and actually helped to lower tariffs by allowing it to pass on cost savings to the consumer, there were many who remained sceptical, including the UK's own telecoms regulator, Ofcom, which was strongly opposed to the deal.
Mobile Mergers Recap
Country

Date Announced

Details (incl. market position)

Date Completed

Value (USDbn)

Italy

Aug 2015

3 (4th) and Wind (3rd) agree to merge

EC decision due Aug 2016

n/a

U.K.

Mar 2015

3 (4th) to acquire O2 (1st)

Blocked by EC May 2016

13.8

Denmark

Dec 2014

Telia (3rd) and Telenor (2nd)
to merge

Cancelled due to EC concerns

n/a

Norway

Jul 2014

Telia (2nd) acquires Tele2 (3rd)

Feb 2015

0.8

Germany

Jul 2013

Telefonica O2 (4th) acquires
E-Plus (3rd)

Sep 2014

11.9

Ireland

Jun 2013

3 (4th) acquires O2 (2nd)

Jul 2014

1.1

Austria

Feb 2012

3 (4th) acquires Orange (3rd)

Jan 2013

1.9
Another area of worry for the EC is the potential harm that mergers between network operators can have on the MVNO market. While 3 UK offered to make a number of concessions, including increasing the wholesale capacity for resellers such as Virgin Media and selling O2's 50% interest in MVNO Tesco Mobile, its moves did not go far enough to appease the authorities, who said, when announcing that the deal had been vetoed: 'The reduced number of host mobile networks would have left prospective and existing mobile virtual operators in a weaker negotiating position to obtain favourable wholesale access terms.'
A factor peculiar to the UK which was another nail in the coffin for the proposed 3/O2 deal was the fact that the country's four mobile operators have formed a pair of network sharing ventures, Mobile Broadband Network Limited (MBNL), which involves 3 and EE, and Beacon, which includes O2 and Vodafone. If the merger had gone ahead, the combined entity would have had a stake in both infrastructure groups, which the EC said would have weakened EE and Vodafone, and hampered the future development of mobile infrastructure in the UK.
One other thing that may have had an impact on the outcome of M&A deals is the competition commissioner herself; Margrethe Vestager has been in office since October 2014, since when no major mobile mergers have gone through. Ms. Vestager is a known opponent of market consolidation, which sees the number of players reduced from four to three. Speaking out on the subject in June 2015, she had highlighted a number of concerns over the planned tie-up between Telia and Telenor in her native Denmark, before that deal was eventually scrapped.
The fate of the proposed merger of 3 Italy and local rival Wind now hangs in the balance, with the EC already deciding in March this year to widen its investigation into the deal due to its worries over the potential effect on competition. A final decision is due in August.
In the next blog post in TeleGeography's Trends series, we will examine the spate of mergers and acquisitions between fixed and mobile operators in Europe and explain why the EC takes a more lenient view of such deals.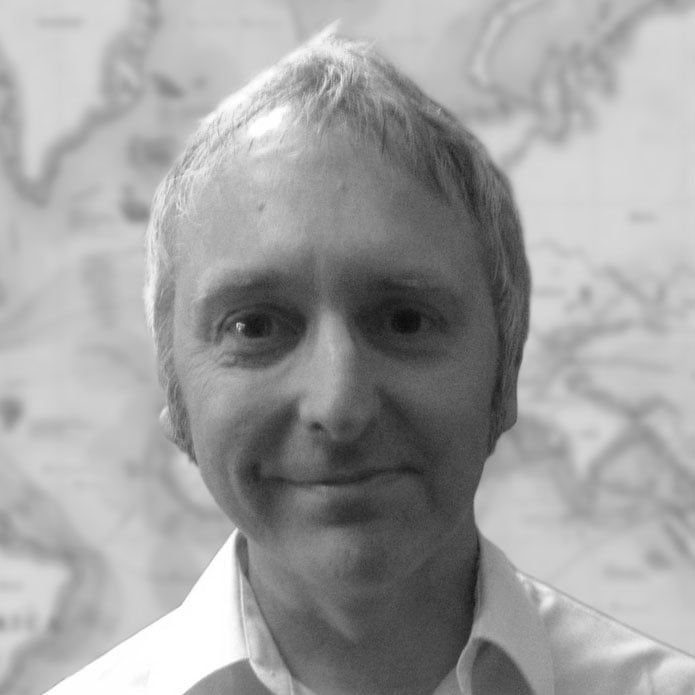 Pete Bell
Pete Bell is a Research Analyst for TeleGeography's GlobalComms Database and also contributes to the daily CommsUpdate newsletter. He has a particular interest in wireless broadband and was responsible for TeleGeography's 4G Research Service until it was integrated into GlobalComms.