The rapid pace of demand growth is only going to require more international bandwidth in the coming years. While there's certainly lots of investment in new systems, cables built in the late 1990s and early 2000s continue to play a key role in global connectivity. But are their days numbered?
It seems more likely than ever that some of these cables will begin to go "extinct" in the near future as they are retired from service.
This was on my mind last week when I made the trek to Singapore to deliver an extinction-themed presentation at the Submarine Networks World conference.
While I was with the Submarine Networks World audience, I examined not just if aging cables might go extinct, but when. I also wanted to assess if investment in a new species of cable is emerging fast enough—and on the right routes.
Cables are engineered to have a minimum design life of 25 years, but what really matters is the economic life.
To start, cables are engineered to have a minimum design life of 25 years, but what really matters is the economic life. The economic life depends on a cable's revenue exceeding the costs.
If the costs of operating your cable continually exceed the revenues, an asteroid might as well be heading toward your cable. Say your goodbyes now.
Assessing the end of economic life depends on such factors as pace of demand growth, capacity price erosion, product mix, OpEx, and upgrade costs, all of which vary across routes and cable generations.
One of the key takeaways here is that a cable's economic life does not depend on a cable reaching its maximum capacity; a cable could see its end of economic life well before it has exhausted its capacity.
The opposite is also true. Running out of capacity does not mean immediate end of economic life, but it does start the countdown to extinction.
Despite my presentation's apocalyptic theme, the findings were not all gloomy. A new species of cable is emerging as dinosaur cables begin to go extinct.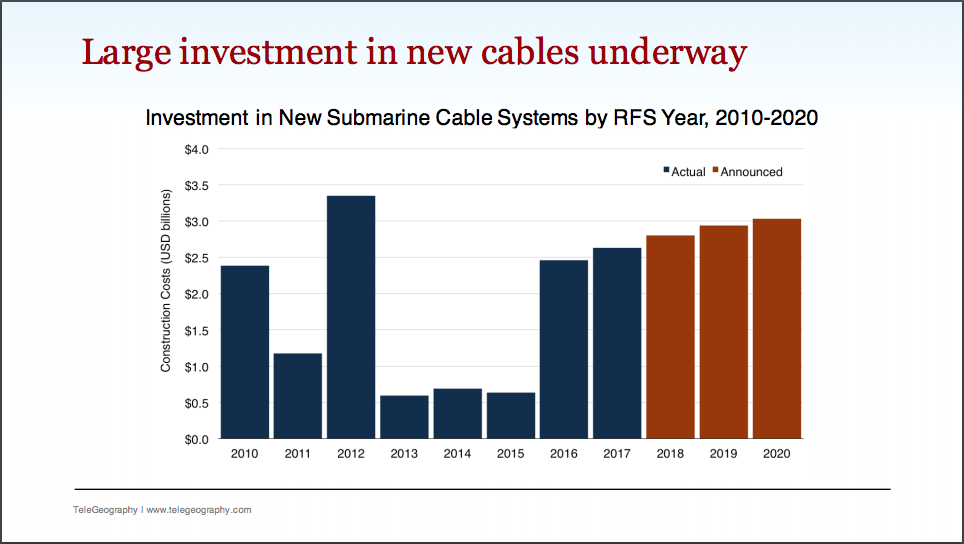 Between 2018-2020 cables worth an estimated $8.8 billion are expected to enter service. These cables have higher fiber pair counts and provide greater diversity of landing points than older systems.
It seems as if the global network of submarine cables is evolving.
Download the presentation slides "The Next Mass Extinction: Aging Submarine Cables."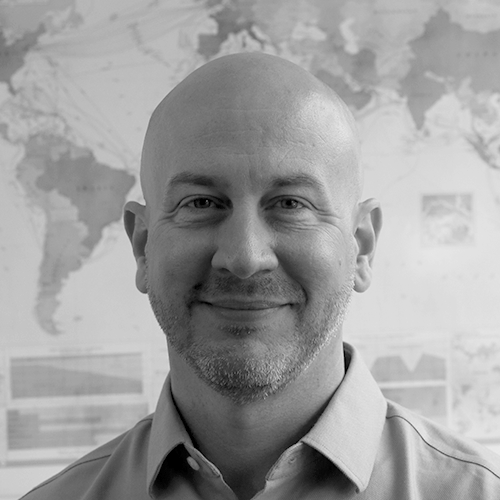 Alan Mauldin is a Research Director at TeleGeography. He manages the company's infrastructure research group, focusing primarily on submarine cables, terrestrial networks, international Internet infrastructure, and bandwidth demand modeling. He also advises clients with due diligence analysis, feasibility studies, and business plan development for projects around the world. Alan speaks frequently about the global network industry at a wide range of conferences, including PTC, Submarine Networks World, and SubOptic.