WAN Summit case studies have always highlighted unique stories from a broad range of industries.
They've spanned from software companies moving away from MPLS to financial management firms retooling their network architecture.
In San Jose, delegates got an inside look at how one manufacturing company, Trinity Industries, made their big switch to SD-WAN care of Network Manager Jeremiah Ginn.
The Company
Trinity Industries is an industrial company with multiple businesses providing products and services across energy, chemical, agriculture, transportation, and construction industries.
According to Ginn, the company has both acquired businesses and consolidated over the years. Today it has 160 sites, including manufacturing sites in the U.S., Canada, and Mexico.
Trinity Industries has 17,000 employees, of whom about 5,000 are knowledge workers.
Phase One
Seven years ago Trinity started the first phase of adopting an SD-WAN enabled network by looking for additional network reliability. It ran a WAN of mostly MPLS circuits with some static IP Sec VPN tunnels, but found that this set-up wasn't always cost effective. Further, it didn't provide enough bandwidth.
Additionally, Trinity Industries didn't have any back-up, and as it was experiencing a lot of power and circuit outages, it was losing valuable production time.
The company looked at solutions from Talari to provide bandwidth aggregation, choosing Talari's dual T-3000 head end and T-510 for remote sites across 19 locations as its key solution.
According to Ginn, "It was simple and cost-effective. In seven years Trinity has only had one hardware failure, so that's a pretty good track record. The solution went in very easily and provided most of the sites with 40 Mbps aggregated bandwidth."
Ginn also shared a set of five principles that Trinity adhered to throughout the implementation:
Trust the Solution:

Change can be confusing. According to Ginn, at times the team didn't understand the Talari solution, but they learned to trust it.
Do the Research:

The team looked at many manufacturers' solutions, but this was the only one they could find that would aggregate "cheap circuits."
Keep it Simple:

You should always start with the basics, says Ginn. Do a small deployment, get the initial value, and learn from it.
Pilot for Success:

Trinity rolled out a pilot to only 5-10 percent of their locations and focused on getting it right.
Training Pays:

The short version? Support isn't possible without proper training.
Phase Two
Trinity started on the second phase of its SD-WAN adoption a couple of years ago, still adhering to their five key principles.
While the company was happy with the Talari solution, they encountered a few challenges in phase two. They discovered most of Talari's WAN devices were between seven and nine years old and due for a refresh. There was also a need for point to multipoint communication. Further, all sites–not just key sites–needed more reliability and voice gateway functionality, a firewall, wireless, and logical separation between networks.
"We're going to implement based on the white paper we have, we're going hold the vendor accountable for its solution exactly the way they said it should be deployed."
Trinity reviewed additional solutions from vendors to overcome these challenges, opting for a Cisco IWAN solution.
Ginn says there were some concerns among his team about the solution, but they stuck to their guiding principles. "We said 'we're going to implement based on the white paper we have, we're going hold the vendor accountable for its solution exactly the way they said it should be deployed.'"
They did their research: "We reached out to a lot of companies before we chose Cisco. We chose it because we could take a single device and use it a number of different ways."
Pilot programs went according to plan. Trinity started with a pilot at three sites and the solution is now slowly being rolled out enterprise-wide. Training has also remained a priority. "Initially we leaned on subject matter experts," says Ginn. "And we have scheduled training programs.
"Simple and Cost Effective"
This solution has enabled Trinity to keep it simple. Cost effectiveness was a primary driver, Ginn said, and the company found it could deploy their SD-WAN solution across all types of sites, from large sites requiring full diversity with redundant hardware and no single point of failure, to sites that required partial diversity with diverse circuits and a single hardware device, to small remote sites like warehouses or temporary sites.
In the large sites, says Ginn, Trinity has saved nearly $6,000 a month and is now able to support up to 100Mbps encrypted.
Join our next summit and take in all of these case studies in person.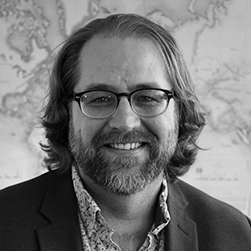 Greg Bryan
Greg is a Senior Manager, Enterprise Research at TeleGeography where he leads our enterprise pricing research. Greg is also the chair of the WAN Summit conference series.