The United Arab Emirates (UAE) recently announced that they are set to launch the latest Virgin Mobile MVNO operation.
Emirates Integrated Telecommunications Company, the holding company of UAE fixed and mobile operator Du, has licensed the Virgin Mobile name from Richard Branson's Virgin Group and plans to set up a sub-brand operation "within weeks."
The UAE does not yet permit fully independent MVNOs, so the new service will be wholly owned and operated by Du.
International Presence
This will be the latest in a long line of Virgin-branded mobile resale operations, with its footprint covering Europe, the Americas, the Asia-Pacific, Africa, and the Middle East.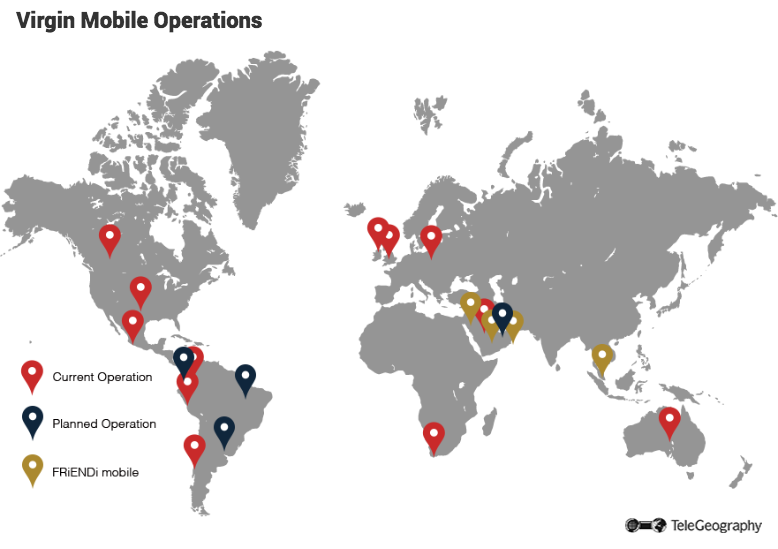 Current projects are planned in UAE, Ecuador, Brazil, and Argentina.
Virgin Mobile also owns another MVNO, FRiENDi mobile, which is active in Saudi Arabia, Oman, Jordan, and Malaysia.
The Virgin Group retains a stake in seven of its 12 Virgin-branded units via interests in regional holding companies Virgin Mobile Latin America (VMLA), Virgin Mobile Central and Eastern Europe (VMCEE), and Virgin Mobile Middle East and Africa (VMMEA).

In addition, VMMEA also operates under the name FRiENDi mobile, offering low-cost pre-paid calling for migrant workers and expatriates in Saudi Arabia (alongside the Virgin brand), Oman, Jordan, and Malaysia.
Other Virgin-branded operations are owned by the likes of Sprint Corp (U.S. and Puerto Rico), Bell (Canada), Liberty Global (UK and Ireland), and Optus (Australia).
Number One in Latin America
While the units in the UK and U.S. are the largest in terms of customer numbers – both with over 3 million users each – some of the most successful in terms of market share are in Latin America.
First to launch was the Chilean operation in April 2012; now it is the country's top MVNO by subscribers, with over 55% of the resale market.
Meanwhile, Virgin Mobile Colombia is Latin America's biggest MVNO, with more than 2.4 million users in the books and around two-thirds of the country's resale sector. The Mexican unit is also the dominant MVNO of its country, while the Peruvian division is consolidating its position after launching in July 2016.
Expansion Plans
Further launches are anticipated in Latin America; VMLA was licensed to operate in Argentina in August 2016, with services expected to begin in the second half of this year.
In Ecuador, meanwhile, the company received its license in December last year and is likely to make its debut in the third quarter of 2017.
Brazil is also set to get a Virgin-branded virtual operator later this year, although its switch-on has seen numerous delays. The company first unveiled its plans to launch in the country in 2012 and gained a formal concession two years later. The rollout has been held up by a combination of tax, regulatory, and bureaucratic issues.
Other markets have fallen by the wayside, with the Virgin brand either dropped or services discontinued in countries such as India, Singapore, France, and Qatar.
Plans for a Russian launch were scuppered by the group's failure to gain an air franchise that would have helped to establish the Virgin name there.
Despite these setbacks, Virgin Mobile looks set for continued success, particularly in key markets in the Americas.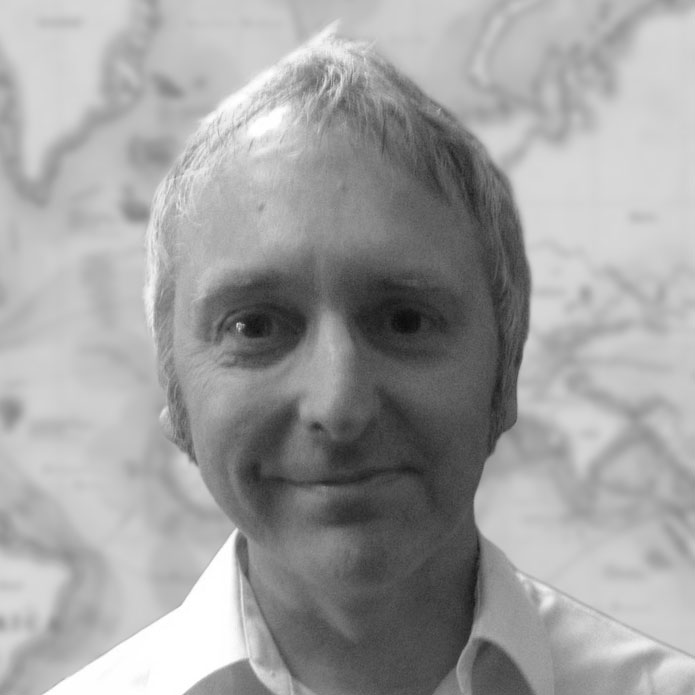 Pete Bell is a Research Analyst for TeleGeography's GlobalComms Database and also contributes to the daily CommsUpdate newsletter. He has a particular interest in wireless broadband and was responsible for TeleGeography's 4G Research Service until it was integrated into GlobalComms.