My recent trip to Amsterdam to attend the MVNOs World Congress 2016 was a great experience, and yielded a lot of useful information. Attendance at the event looks to have increased from last year's event in Nice, France, in no small part because the conference program remains well thought out and featured contributions from a number of leading industry figures.
This year, I was delighted to be invited to join a panel of experts in judging the MVNO Industry Awards, which are designed to celebrate excellence in the MVNO sector. The awards ceremony itself took place at Madam Tussauds, and the waxworks museum provided a memorable backdrop to the evening's revelry!
Some interesting MVNO news came out of the event, including an announcement from CTExcel, the international MVNO business operated by China Telecom. China Telecom Global's product manager, Yan Shun Li, told attendees that the launch of CTExcel's fourth virtual operation—in Australia—was imminent. This rollout follows similar launches in the UK in May 2012, France in October 2013 and in the US in May 2015.
Additionally, UK-based MVNO giant Lycamobile Group's CEO Chris Tooley informed the audience at the conference that company now boasts more than 15 million subscribers worldwide. Speaking during a panel-based discussion on the development of a global brand, Mr Tooley observed that one of the key strands of Lycamobile's international strategy is 'being global, but operating on a local basis'. With the group's MVNO operations now spanning 20 countries, Tooley confirmed that the company's management is 'still centralised', but admitted that it is 'reviewing that model at the moment'. Separately, he noted that Lycamobile's US subscriber base is now in the region of 750,000 and is expected to pass the one million user mark in Q3 2016 and reach two million by the end of 2017. The US service launched in March 2013 over the T-Mobile US network.
All in all, I definitely felt the benefit of returning to the MVNOs World Congress this year, and the caliber of attendees with whom I was able to discuss the market with was extremely high. I look forward to returning to the conference again in Madrid in 2017.
If you want to keep up with the latest developments in the MVNO sector, please subscribe to TeleGeography's free CommsUpdate digest, where we run our acclaimed MVNO Monday round-up every week.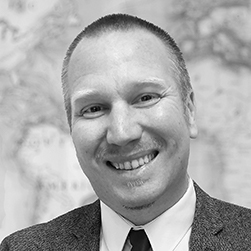 Tom Leins is a Senior Research Analyst for TeleGeography's GlobalComms Database. Based out of the company's UK office, he also contributes to the company's daily CommsUpdate newsletter, which includes his popular weekly MVNO Monday round-up. MVNO industry aside, Tom has developed a strong specialization in the U.S., Latin America, and the Caribbean, tracking mergers and acquisitions, spectrum auctions, regulatory developments, market opportunities, and growth trends.