While at a reception hosted by the Nice Tourist Board last month, a local official told us that the city typically enjoys 300 days of sunshine each year.
Unfortunately, the sunny weather didn't oblige during this year's MVNOs World Congress, which took place April 24-27 at the Nice Acropolis. But the wet weather didn't dampen the enthusiasm of delegates and speakers, who provided another engrossing look at the MVNO space.
I was also delighted to join a panel of experts in judging the MVNO Industry Awards, which are designed to celebrate excellence in the MVNO sector.
The winners included:
CJ Hellovision, Most Successful MVNO
Effortel, Best MVNE
Ready Wireless, Best MVNA
Simyo and 263 Mobile, joint winners, Most Innovative MVNO
Huawei Technology, Best Solution Provider
Uros, Best e-SIM Provisioning Provider
Transatel, Best IoT-M2M MVNO Solution
x-Mobility, Most Innovative Wholesaler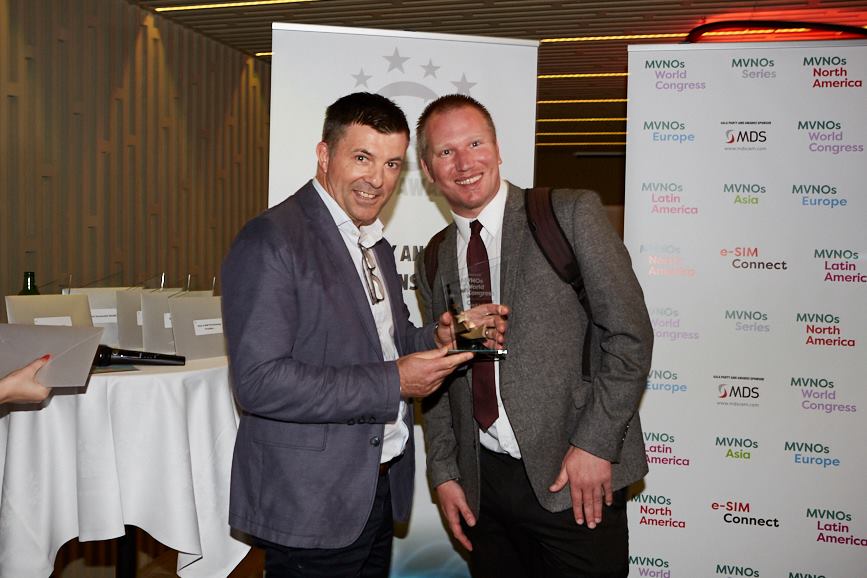 Malcolm Adams (L), Director of Mobile and Customer Marketing for Optus Wholesale, accepts the award for Best MVNO Hosting Operator from TeleGeography's Tom Leins (R). Photo by MVNO Series/Knect365
As for other event highlights, we were treated to well-judged selection of speakers from Europe, Asia, Africa, North America, South America, Australia, and the Middle East through "MVNO Innovators" and "MVNO Disruptors" panels.
Fixed-mobile convergence has been a key telecoms theme in recent years and MVNOs are starting to embrace this approach. Among the presentations I found the most interesting was one by Pablo Freire, Chief Strategy Officer of Spanish operator MASMOVIL, who shed light on his company's "smart combination of owned and third party infrastructure," as it moves away from its MVNO roots.
Fixed-mobile convergence has been a key telecoms theme in recent years and MVNOs are starting to embrace this approach.
The company—which completed the acquisition of Yoigo, the country's fourth MNO, from Telia last year—had previously struck deals for a series of MVNOs and has also acquired significant fixed line assets in recent years.
Amaysim—Australia's largest MVNO by subscribers— is another proponent of cross-selling. CEO Julian Ogrin told the audience that the firm views itself less as a telecoms operator and more of a "tech company changing the experience of telcos."
In April amaysim acquired utility provider Click Energy for AUD120 million (USD89 million), as part of its plan to extend its range of services to additional Australian households. The next stage of the converged service plan came to fruition on May 4, when amaysim launched its brand new home broadband product, via the nbn national broadband network.
Things are progressing altogether less smoothly in Iran, however.
David Whitefoot, the Senior Advisor to Fanap ICT Holding of Pasargad (Fanap Telecom), told the audience about difficulties faced by Bank Pasargad in its attempts to secure an Iranian MVNO concession. Almost two years after embarking on its pursuit of a virtual operator licence—as one of 51 initial applicants—the financial institution has found its progress delayed by both a lack of regulatory support and a hostile pricing model from local MNOs.
To keep up with the latest developments in the MVNO sector, subscribe to TeleGeography's free CommsUpdate digest, where we run our acclaimed MVNO Monday round-up every week.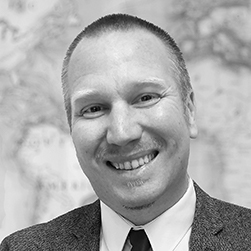 Tom Leins is a Senior Research Analyst for TeleGeography's GlobalComms Database. Based out of the company's UK office, he also contributes to the company's daily CommsUpdate newsletter, which includes his popular weekly MVNO Monday round-up. MVNO industry aside, Tom has developed a strong specialization in the U.S., Latin America, and the Caribbean, tracking mergers and acquisitions, spectrum auctions, regulatory developments, market opportunities, and growth trends.