I recently had the pleasure to deliver a keynote address at Carriers World Asia 2016 on the latest updates in the Asian Carrier Market. The presentation highlights key trends in Asian voice and data networks, covering the impact of OTT communication services on the voice market, regional bandwidth growth and the rise of private network share of used international bandwidth.
To explore these topics in more depth, you can download the full presentation slides here.
One topic I'd like to highlight is what I call "Newton's Third Law of Telecom:" the relationship between emerging market 3G and 4G penetration and voice traffic growth.
Emerging Market 3G and 4G Penetration vs. Traffic Growth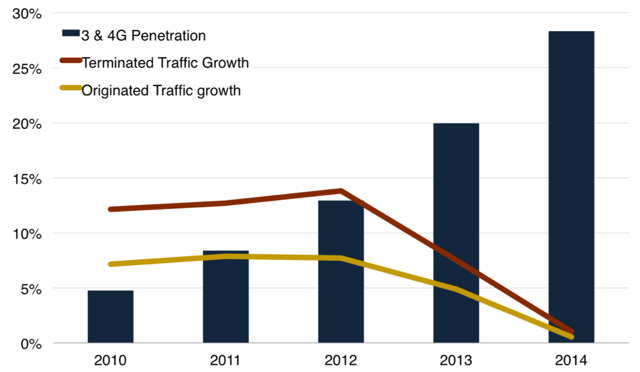 The primary contributor to the growth of the international long-distance market over the past decade has been the rapid growth in calls from high-income advanced economies to emerging market countries. This growth was driven by international migration, the proliferation of mobile telephony to emerging markets, and the introduction of pre-paid calling plans, which allowed migrants to call home more cheaply.
While OTT communications services, such as Skype, have been around for over a decade, a new generation of smartphone based communications applications began to emerge in 2010 and 2011, such as WhatsApp, Facebook Messenger, WeChat (Weixin), Viber, Line, KakaoTalk, and Facetime. The initial impact of these applications on the international calling market was modest, because 3G and 4G services were not widely available (or affordable) in many of the largest calling destinations. However, by YE 2014, 28 percent of emerging market mobile users had 3G or 4G service, dramatically extending the reach of mobile messaging applications, and international traffic growth to these countries stalled.

TeleGeography projects that global traffic volumes will remain flat over the next few years, while average global retail prices will fall an average of 3 percent annually between 2015 and 2020.

The voice data behind this presentation comes from our TeleGeography Report research. To find out more about the TeleGeography Report, click here.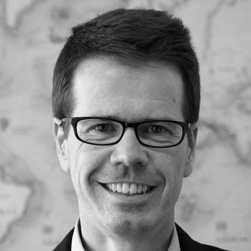 Stephan Beckert
Stephan is TeleGeography's VP of Strategy. He is responsible for new product development and advises TeleGeography's research teams. Stephan launched TeleGeography's WAN Summit conference series.