Starlink—the satellite broadband venture established by Elon Musk's SpaceX business—has attracted plenty of attention this year, especially as the outspoken entrepreneur continues to share his company's ambitious plans on social media.
With fellow tycoon Jeff Bezos plotting an alternative satellite broadband launch via Project Kuiper, the two billionaires have become embroiled in an increasingly bitter public feud in recent months.
But these two heavyweights aren't the only parties determined to enter the satellite broadband sector. From China, to Canada, to the UK, let's break down the key international players targeting the low earth orbit (LEO) sector to see how their respective proposals stack up.
Starlink
Headquarters: Hawthorne, California, U.S.
Ownership: Space Exploration Technologies Corp (SpaceX)
Projected Commercial Launch: Beta trials commenced in the U.S. in late 2020; beta service now available in 18 countries
Constellation: 4,425 satellites
Starlink intends to become the world's first high speed, low-latency satellite ISP—with what it says will be the largest fleet of operating satellites to deliver a consistent broadband service to the world's most disconnected areas.
In November 2020, despite being backed by multibillionaire Elon Musk, SpaceX was awarded $885 million in Rural Digital Opportunity Fund support from the Federal Communications Commission (FCC) to provide broadband and voice services in 35 states. (This funding was duly transferred to SpaceX's Starlink Services subsidiary.)
SpaceX was granted authority in March 2018 by the FCC to deploy and operate a non-geostationary orbit satellite system comprising 4,425 satellites operating in the Ku- and Ka-bands for the provision of a fixed-satellite service constellation.
However, in April 2021, the FCC voted to approve a SpaceX plan to deploy 2,814 Starlink satellites at a lower earth orbit than planned.
The Starlink satellites will now operate in the 540-570 km range, rather than the 1,100-1,300 km range.
The satellites will now operate in the 540-570 km range, rather than the 1,100-1,300 km range.
Starlink began its U.S. public beta program in October 2020 and started accepting pre-orders—priced at $99—four months later. The company surpassed half a million sign-ups in May 2021 and has initiated beta trials in 18 markets, spanning North America, South America, Europe, and Oceania.
OneWeb
Headquarters: London, UK
Ownership: Bharti Global (38.6%); SoftBank Group Corp (19.3%); UK government (19.3%); Eutelsat Communications (17.6%); Hughes Network (2.6%); stakes subject to change
Projected Commercial Launch: Global coverage from 2022
Constellation: 648 satellites
OneWeb was founded by Greg Wyler in 2012 and launched its first LEO satellites in February 2019.
However, by March 2020, OneWeb and a number of affiliates had filed for bankruptcy in the United States Bankruptcy Court for the Southern District of New York. This came after failing to raise the requisite capital to complete the build and deployment of the bulk of its network.
OneWeb was unexpectedly bailed out by a consortium comprising the UK government and India's Bharti Global in October 2020. The partners invested $1 billion of new equity to help the company emerge from Chapter 11 bankruptcy protection.
In September 2021, Eutelsat Communications confirmed the closing of its $550m equity investment in OneWeb (first announced five months prior) with a 17.6% stake. The company has since welcomed additional investment from SoftBank and Hughes Network Group.
Just this month, Eutelsat struck a $165 million deal to increase its shareholding from 17.6% to 22.9% and become OneWeb's second largest shareholder.
Also this month, OneWeb confirmed the successful launch of 36 satellites by Arianespace from the Vostochny Cosmodrome. This brings OneWeb's total in-orbit constellation to 358 satellites—just over half of its planned 648 LEO satellite fleet.
By year's end, OneWeb intends to have the capability to provide high speed broadband coverage everywhere above the 50th parallel north.
By year's end, OneWeb intends to have the capability to provide high speed broadband coverage everywhere above the 50th parallel north, including the UK, Alaska, Canada, Northern Europe, Greenland, Iceland, and the Arctic Seas. Full global coverage is expected from mid-2022.
OneWeb claims to see "growing demand from telecommunications providers, ISPs, and governments worldwide" and notes that it has raised $2.7 billion since November 2020 with no debt issuance.
China Satellite Network Group
Headquarters: Xiongan, China
Ownership: State-owned Assets Supervision and Administration Commission (SASAC)
Projected Commercial Launch: Unknown
Constellation: 12,992 satellites
On April 30, 2021, the SASAC—which manages national-level state enterprises—announced the formation of the new China Satellite Network Group and China entered the fray.
The venture was launched in Xiongan, the "New Area" situated 100 km southwest of Beijing, established in April 2017 as a development hub.
Although an operational timeline has not been disclosed, China Satellite Network Group is expected to construct and launch two LEO constellations totalling 12,992 satellites.
It's important to note that the group will be independent from and parallel to China's main space contractors, the China Aerospace Science and Technology Corporation, and the China Aerospace Science and Industry Corporation.
Project Kuiper
Headquarters: Redmond, Washington, U.S.
Ownership: Amazon
Projected Commercial Launch: Unknown
Constellation: 3,236 satellites
In July 2020, the FCC granted Amazon approval by a 5-0 vote to deploy and operate a constellation of 3,236 satellites via its Project Kuiper unit.
Project Kuiper will be authorized to deliver satellite-based broadband services in the U.S., expanding internet access to households and communities across the country.
The Jeff Bezos-backed firm plans to invest an eye-watering $10 billion in Project Kuiper, while the satellite initiative will be designed and tested at Amazon's new 22,000-square-foot research and development facility in Redmond, Washington.
Amazon SVP Dave Limp shared a statement: "We have heard so many stories lately about people who are unable to do their job or complete schoolwork because they don't have reliable internet at home. There are still too many places where broadband access is unreliable or where it doesn't exist at all. Kuiper will change that."
Telesat Lightspeed
Headquarters: Ottawa, Canada
Ownership: Telesat
Projected Commercial Launch: 2024
Constellation: 298 satellites
It comes as little surprise that a company with Telesat's pedigree is targeting the LEO satellite sector with its Telesat Lightspeed unit.
Back in 1969, Canadian Parliament established Telesat as a commercial company with a mandate to provide satellite communication services to Canada. Three years later, Telesat launched Anik A1, the world's first commercial domestic communications satellite in geostationary orbit.
By 1978, Telesat had launched the first commercial Ku-band satellite, offering the first direct-to-home (DTH) television service and laying the groundwork for the global DTH industry.
Telesat's first LEO satellite was launched in January 2018 and now supports live demonstrations across markets and applications. These demonstrations allow Telesat customers and LEO hardware vendors to test the system's low-latency, high throughput performance and satellite tracking capabilities.
Telesat's global network will comprise 298 LEO satellites and is to be "seamlessly integrated with on-ground data networks."
More recently, in August 2021, Telesat announced that it expects to receive a CAD1.44 billion ($1.17 billion) investment from the Government of Canada to support Telesat Lightspeed.
Under the terms of this agreement, the Canadian government will provide a loan of CAD790 million and make a CAD650 million preferred equity investment in Telesat Lightspeed.
In return, Telesat will commit to making certain operating expenditures in Canada that ensure hundreds of Canadian full-time jobs.
With the investment from the government and other financing sources already in place, Telesat claims to have arrangements for approximately CAD4 billion in funding for the program.
Lynk Global
Headquarters: Falls Church, Virginia, U.S.
Ownership: Investors listed as Unshackled Ventures, Blazar Ventures, Rise of the Rest, RRE, Starbridge Venture Capital, Avonlea Capital, One Way Ventures, and Hemisphere Ventures
Projected Commercial Launch: 2022
Constellation: Unknown
Lynk Global bills itself as "the world's only independently verified cell-tower-in-space connectivity provider."
They also tout patented technology that allows standard mobile phones to connect virtually anywhere via LEO satellites, without any change to hardware or software, "using a standard unmodified mobile phone."
Lynk applied to the FCC for an operator's license and expects its global commercial service to launch in 2022.
Lynk applied to the FCC for an operator's license and expects its global commercial service to launch in 2022.
According to Lynk, the company has already signed its first commercial agreements with ALIV in the Bahamas and Telecel Centrafrique in the Central African Republic. As flagship partners, ALIV and Telecel have acquired first-to-market rights to implement Lynk's service in their respective countries.
Unnamed Boeing Venture
Headquarters: Chicago, Illinois, U.S.
Ownership: Boeing
Projected Commercial Launch: Unknown
Constellation: 147 satellites
Aerospace giant Boeing could be the next company to launch and operate an LEO satellite broadband service.
This speculation comes after the FCC belatedly circulated the company's 2017 application for vote in October 2021.
While little is known about the company's proposal, reports have indicated that Boeing wants to launch and operate 147 V-band satellites to provide "broadband internet and communications services to residential consumers, governmental, and professional users across the United States, Puerto Rico, and U.S. Virgin Islands."
It remains to be seen whether Boeing's satellite broadband ambitions have been dimmed by FCC foot-dragging and the eye-catching progress of would-be rivals.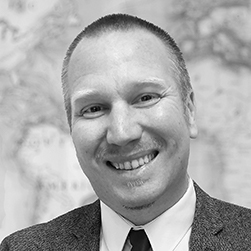 Tom Leins is a Senior Research Analyst for TeleGeography's GlobalComms Database. Based out of the company's UK office, he also contributes to the company's daily CommsUpdate newsletter, which includes his popular weekly MVNO Monday round-up. MVNO industry aside, Tom has developed a strong specialization in the U.S., Latin America, and the Caribbean, tracking mergers and acquisitions, spectrum auctions, regulatory developments, market opportunities, and growth trends.