How are submarine cables impacted by tectonic shifts beneath the seafloor?
This week's guests on TeleGeography Explains the Internet are well-positioned to tell us. They join us from the UK's National Oceanography Centre: Isobel Yeo, Researcher in Geology and Volcanology, and Michael Clare, Principal Researcher of Ocean BioGeoscience and Marine Environmental Adviser to the International Cable Protection Committee.
Mike and Izzy are geologists specializing in the seafloor, so their research has become vital for the submarine cable community.
While most cable faults are due to human activity, a fair number are caused by changes in the seafloor. This includes earthquakes, volcanoes, landslides, and even flooding on land.
We discuss the myriad ways that the dynamic nature of what lies under the surface can damage cables. We even get into the history of natural disasters and communications cables going back a century or more.
As a geographer, I was fascinated by how little we actually know about the geography of the ocean floor, despite the fact that water covers 70% of the globe. Mike and Izzy even get into ways that submarine cables can help provide data about the ocean floor to increase our knowledge of this dark world.
We cover a lot of ground in this episode. We get into a specific seismic event—the recent Tongan volcanic eruption—as well as ongoing threats to sub cables, including how climate change could increase risks and how we can start to mitigate them.
Subscribe to access all of our episodes:
Apple | Amazon | Google | Spotify | Stitcher | TuneIn | Podbean | RSS
From This Episode: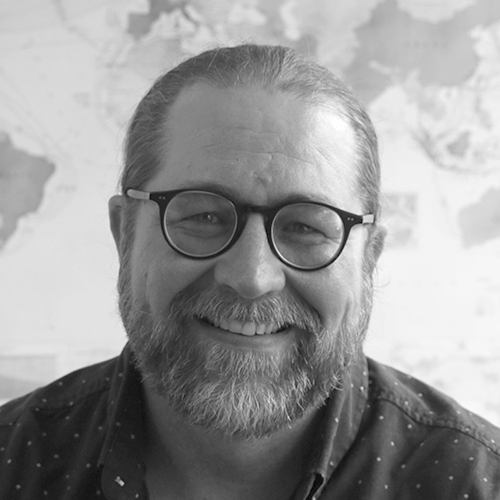 Greg is Senior Manager, Enterprise Research at TeleGeography. He's spent the last decade and a half at TeleGeography developing many of our pricing products and reports about enterprise networks. He is a frequent speaker at conferences about corporate wide area networks and enterprise telecom services. He also hosts our podcast, TeleGeography Explains the Internet.