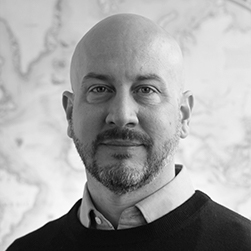 Alan Mauldin
Alan Mauldin is a Research Director at TeleGeography. He manages the company's infrastructure research group, focusing primarily on submarine cables, terrestrial networks, international Internet infrastructure, and bandwidth demand modeling. He also advises clients with due diligence analysis, feasibility studies, and business plan development for projects around the world. Alan speaks frequently about the global network industry at a wide range of conferences, including PTC, Submarine Networks World, and SubOptic.
Jon Hjembo
Jonathan Hjembo heads TeleGeography's data center research, focusing on both capacity development and pricing for key markets. He also specializes in research on international transport and internet capacity development, with a particular focus on Eastern Europe. He maintains the dataset for internetexchangemap.com and has increasingly worked with key members of the IX community in exploring the intersection of network, colocation, and peering.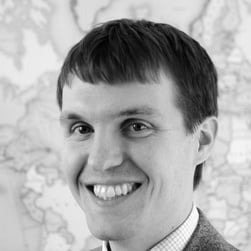 Mike Bisaha
Mike Bisaha is a senior analyst at TeleGeography. Mike's research include both wholesale and enterprise telecommunications services with a focus on North American and European markets.