The last few weeks have seen a flurry of announcements regarding trials and proposed commercial rollouts of Narrowband Internet of Things (NB-IoT) technology.
So what can we expect to see from NB-IoT and which operators are looking to deploy it?
NB-IoT has been developed as a low-power wide area network (LPWAN) radio technology, the main features of which are its low cost, low power usage – supporting long battery life – capacity to support a large number of connections, and good indoor coverage.
While it is related to LTE, it's actually designed to provide low data rates, which are typically better suited for machine-based communication instead of the high bandwidth often required by humans.
Swift Standardization
In June this year, the Third Generation Partnership Project (3GPP) – an industry standards body – completed the standardization of NB-IoT as part of Release 13 of its specifications, which covers LTE-Advanced Pro (LTE-A Pro) 4.5G technology.
With competition already present in the form of proprietary LPWAN technologies such as LoRa and Sigfox, 3GPP was understandably keen to get NB-IoT to market. It pushed the standardization process through in just nine months.
While operators like Orange of France have been pushing ahead with LoRa rollouts, 3GPP is hoping the strong ecosystem behind NB-IoT will make it the dominant technology in the LPWAN sphere.
In some cases, telcos – including Softbank of Japan – have deployed LoRa, but are planning a later switch to NB-IoT.
Potential usage cases for NB-IoT include smart city and smart home applications, logistics systems, energy and utilities, e-health, safety/security systems, agriculture, retail, and manufacturing. While earlier machine-to-machine (M2M) systems were largely self-contained and targeted more toward industry verticals for remote monitoring, metering, and sensors, IoT has a much more horizontal scope. Its links to LTE mean operators can use their licensed spectrum and much of their existing infrastructure, keeping rollout costs down.
While earlier machine-to-machine systems were largely self-contained and targeted more toward industry verticals for remote monitoring, metering, and sensors, IoT has a much more horizontal scope.
First Trials
We are now beginning to see the first trial deployments of NB-IoT networks.
Sonera of Finland recently carried out testing with Nokia during which it implemented NB-IoT technology to communicate information on temperature, humidity, and air pressure over Sonera's commercial 4G network in Helsinki. The companies also connected a roaming device over the live network.
Operators Already Trialling or Deploying NB-IoT
| | |
| --- | --- |
| Operator | Countries |
| AT&T | US |
| Batelco | Bahrain |
| BT | UK |
| China Mobile | China |
| Etisalat | UAE |
| KDDI | Japan |
| KT | South Korea |
| M1 | Singapore |
| MegaFon | Russia |
| MTS | Russia |
| Optus | Australia |
| Singtel | Singapore |
| Sonera | Finland |
| Telenor | Norway |
| Telia | Sweden |
| T-Mobile | Germany, Netherlands |
| Verizon | US |
| Vodafone | Germany, Netherlands, Spain, Ireland, Australia |
| Zain | Kuwait |

Nokia worked with M1 in Singapore to run a similar live trial, while local rival Singtel is carrying out NB-IoT testing with Ericsson.
Indeed, trials are taking place with various telcos and vendors in numerous other markets in Asia, Middle East, Europe, and North America.
Meanwhile, Vodafone Group has announced the first four markets for its commercial NB-IoT rollouts; services are due to go live in Germany, Netherlands, Spain, and Ireland in the first quarter of 2017. T-Mobile is looking to beat it to the punch in Germany and Netherlands with live services being rolled out this year, while M1, MTS of Russia, and Etisalat of the UAE are all planning 2017 launches.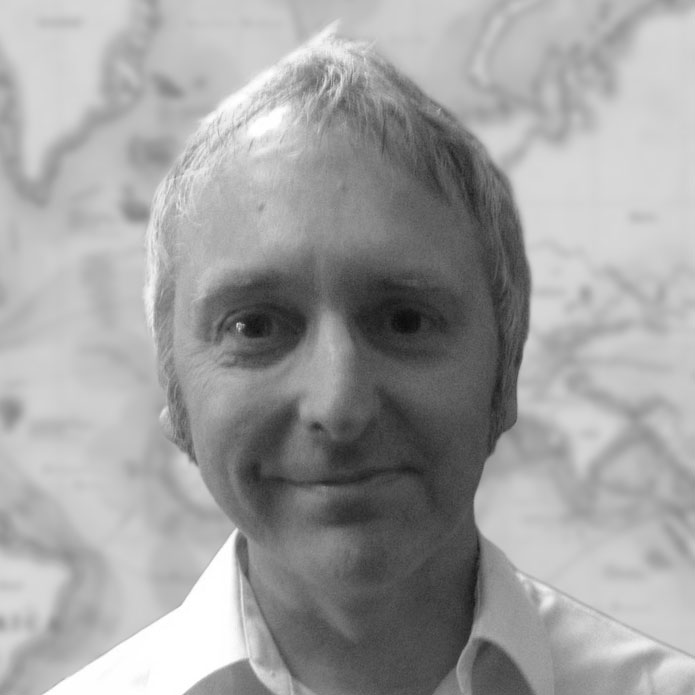 Pete Bell
Pete Bell is a Research Analyst for TeleGeography's GlobalComms Database and also contributes to the daily CommsUpdate newsletter. He has a particular interest in wireless broadband and was responsible for TeleGeography's 4G Research Service until it was integrated into GlobalComms.