TeleGeography VP of Strategy, Stephan Beckert, will be attending the 2nd Annual Cowen Communications Infrastructure Summit in Boulder, Colorado from August 8-9, 2016. Stephan will be delivering a workshop presentation on "Networks in the Age of the Cloud."
The presentation will cover topics such as:
Is trafic growing fast enough to offset price declines?
What are the main drivers of international capacity requirements?
What's fueling the current wave of submarine cable construction?
How are cloud services influencing corporate network requirements, and what is influencing the interest in hybrid networks and SD-WAN?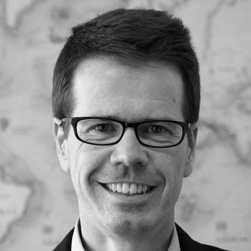 Stephan Beckert
Stephan is TeleGeography's VP of Strategy. He is responsible for new product development and advises TeleGeography's research teams. Stephan launched TeleGeography's WAN Summit conference series.