If you're on the conference circuit, we've got another event to add to your list. Telecoms World Asia is happening March 19-20 in Bangkok.
As 5G technology offers more speed, greater efficiency, and less latency—and as IoT provides more opportunity for connected devices—Telecoms World Asia is a platform for international carriers, operators, authorities, and suppliers to discuss.
The March event currently boasts more than 100 speakers and 750 attendees. We're also thrilled to be serving as a media partner for the 2018 conference.
If you'd like to be one of those attendees, you can register here. And keep an eye out for our own Clara Chua, who will be in Bangkok this year and ready to talk telcos.
Read Next
Got other cable questions? We've been collecting your biggest cable queries for this running set of submarine cable FAQs.
Narrowband internet of things takes off. What can we expect to see from NB-IoT and which operators are looking to deploy it? Find out here.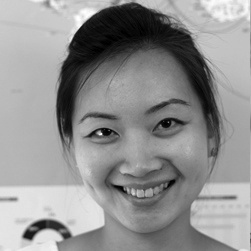 Clara Chua
Clara is TeleGeography's Asia-Pacific Business Development Manager. She is well connected in the telecommunications industry and works with services providers large and small to deliver international infrastructure, traffic, and pricing data needed to make strategic business decisions. You can reach her at cchua@telegeography.com.