When the Portuguese 5G auction concluded in October 2021—after a wearying nine months and 1,727 rounds of bidding—the glacial pace looked set to strip the frequency sale of any remaining excitement.
But not so fast.
The involvement of Spanish firm Grupo MASMOVIL—bidding via its Portuguese cableco Nowo—was already something of an open secret within the industry. But the unforeseen inclusion of "Dixarobil Telecom" on the list of winning bidders piqued the interest of even the most jaded telecom observers.
A few days after the auction ground to a close, Bucharest-based Digi Communications confirmed that it was the owner of Dixarobil.
Digi is backed by reclusive tycoon Zoltan Teszari, who has already enjoyed success in his native Romania and operates subsidiaries in a handful of other European markets.
Today we take a closer look at Teszari's growing telecom empire.
The Money Man
In an era when larger-than-life billionaires trade on their celebrity status, 51-year-old Zoltan Teszari—often referred to as the "faceless billionaire" in Romania due to his deliberate avoidance of publicity—cuts a refreshingly opaque figure.
For example, business daily Ziarul Financiar has resorted to using an artist's impression of Teszari in articles over the last decade, as the only known photographs of Teszari appear to have been taken at distance using a telephoto lens.
Teszari began his entrepreneurial career by selling ice cream in his hometown of Oradea.
Teszari began his entrepreneurial career selling ice cream in his hometown of Oradea. Next, he began importing electronic goods and car parts before snapping up his first cable TV company in 1992—at 22 years old.
Digi Communications has been listed on the Bucharest Stock Exchange since May 2017, when the sale of a 25.6% stake raised around RON956 million ($228 million). As a result of the share listing, the group is obliged to disclose more details than ever about its various businesses to its shareholders.
Teszari, however, remains as enigmatic as ever.
Romania
Digi Communications has roots in Romania's largest broadband operator by subscribers. The company was set up in 1992 as TVS Holding, initially offering cable TV services in the cities of Timisoara and Brasov. Co-founder Zoltan Teszari went on to co-found Kappa in 1993 and then merged his share of assets in 1996 with Bucharest-based Analog CATV, later renamed Romania Cable Systems (RCS).
In 1998, RCS established a new subsidiary, Romania Data Systems (RDS), to offer broadband and fixed telephony services. Seven years later, in August 2005, RCS absorbed RDS and RCS&RDS was born.
While not all of its M&A attempts were welcomed, the ISP negotiated a number of minor bolt-on acquisitions and duly surged to pole position in the Romanian broadband sector.
Inevitably, the telco set its sights on the Romanian mobile market.
In October 2006, RCS&RDS received a 15-year 3G license—paying $35 million for the concession—and went on to launch commercial W-CDMA services under the name DIGI Mobil in the fourth quarter of 2007. The company later launched 4G technology in 2015 and 5G connectivity in 2019.
Today, the company ranks as Romania's largest broadband operator by subscriptions (61.2% market share) and has upgraded its legacy cable networks with a fiber optic footprint that surpasses an impressive 7.7 million homes. The telco also serves more than 4 million mobile subscriptions, 14.6% of the market.
Hungary
Zoltan Teszari is said to be of Hungarian lineage, so it's no surprise that neighboring Hungary became his first international market.
In Hungary, DIGI Tavkozlesi es Szolgaltato (DIGI Telecommunications & Service Provider)—formerly Egyesult Magyar Kabeltelevizio—formed through the merger of six small cable TV companies in 1996.
Since then, it's established a triple-play fiber/cable broadband, pay-TV, and fixed IP telephony network presence in all 19 counties plus the capital of Budapest. DIGI finally launched its own 4G LTE mobile network in May 2019, having won its 1800MHz license back in September 2014.
While DIGI serves a considerable fixed broadband base in Hungary, its cellular business has underwhelmed, serving fewer than 200,000 users.
In a surprise move on March 29, 2021, Digi Communications announced a preliminary, non-binding agreement to sell a 100% stake in its Hungarian operations to local ICT group 4iG for an undisclosed sum. The deal closed in November 2021.
Spain
Although Digi's mobile ambitions have stuttered in Hungary, it's seen more success in Spain with its MVNO business model, currently the country's largest virtual operator by subscriptions.
DIGI Mobil has offered MVNO services over the network of Telefonica Espana (Movistar) since 2008. It targets the Romanian diaspora in Spain, which is understood to represent almost 20% of the country's foreign population.
In September 2018, DIGI celebrated its tenth anniversary as an MVNO in Spain by launching a new fiber-to-the-home service, which leverages the Movistar network.
After a slow start, the 1 million subscriber milestone was met in Q1 of 2018, followed by 2 million in Q1 of 2020 and 2.795 million as of September 30, 2021.
The Spanish unit also claims 393,000 fiber broadband subscriptions and 135,000 fixed voice lines.
Italy
DIGI Mobil launched in Italy in December 2010 with hopes to cater to the expatriate Romanian population. It operated via the network of WINDTRE (formerly 3 Italia) until October 2016, when it switched to an exclusive deal with Telecom Italia.
Mid-January 2021, there was another host network switch—this time to Vodafone—and 3G services were discontinued.
The Italian DIGI Mobil unit boasts solid, if unspectacular, business to date and served 312,000 MVNO subscriptions as of September 2021.
Portugal
Intriguingly, in November 2021, Digi Communications confirmed that it was the owner of Dixarobil Telecom, the enigmatic startup that participated in Portugal's multi-band spectrum auction.
In a statement to its shareholders, Digi announced that it "welcomes ANACOM's decision which will allow the group to expand its business [in] the Portuguese market, in order to provide high quality, affordable telecommunication services, based on the latest technologies."
While the auction process generated a total of EUR566.8 million ($657.6 million), Dixarobil itself offered EUR67.3 million for spectrum in the 900MHz, 1800MHz, 2.6GHz, and 3.6GHz bands.
As per ANACOM documentation, the watchdog registered Dixarobil Telecom as an electronic communications services provider on June 23, 2021—midway through the long-running 5G auction.
While its MVNO/fiber business in Spain continues to perform strongly, the acquisition of mobile frequencies in Portugal represents a clear statement of intent, and it will be fascinating to see what the faceless billionaire has planned for his next move.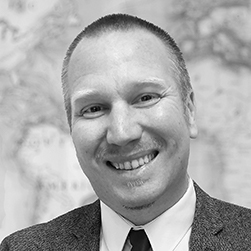 Tom Leins is a Senior Research Analyst for TeleGeography's GlobalComms Database. Based out of the company's UK office, he also contributes to the company's daily CommsUpdate newsletter, which includes his popular weekly MVNO Monday round-up. MVNO industry aside, Tom has developed a strong specialization in the U.S., Latin America, and the Caribbean, tracking mergers and acquisitions, spectrum auctions, regulatory developments, market opportunities, and growth trends.