If you missed the live TeleGeography and Ciena webinar, "The Next Sea Change in Submarine Networks" on April 26, 2016, you can watch a recording of the webinar on demand, or download the presentation slide deck, here. Join Erik Kreifeldt, Senior Analyst with TeleGeography, and Brian Lavallée, Director of Solutions Marketing from Ciena, for an overview of the current network "seascape" of the Trans-Atlantic corridor, and what open cables will mean to tomorrow's submarine networks.
The benefits of coherent detection shook up the industry previously, shifting legacy business models by introducing significant changes in how capacity was added to transoceanic corridors, extending the life of existing wet plant assets, and opening existing wet plants to best-of-breed SLTE vendors.
Just when we thought the revolution was over, a new sea change is on the horizon: open cables.
Open cables builds on coherent detection technology which revolutionized how capacity was added to transoceanic corridors. This new flexible business model gives customers greater freedom in selecting their preferred Submarine Line Terminating Equipment (SLTE) line card supplier which in turn creates a more interoperable and complementary dry and wet plant.
Discussion will answer:
What are open cables?
What's driving adoption of open cables, and why are they important?
How can open cables change how submarine bandwidth is consumed?
Erik Kreifeldt, Senior Analyst, TeleGeography
With more than 20 years of experience covering the telecom industry, analyst Erik Kreifeldt tracks the global market for enterprise and wholesale network services. He manages product development and forecasting for TeleGeography's bandwidth pricing research, specializing in European and Middle Eastern markets. Before joining TeleGeography in 2006, Erik was an optical networking industry analyst with RHK. Prior to that, he held editorial roles at Fiber Optics Online, Fiber Optics News, and the Optical Society of America—where he covered the first commercial DWDM systems. He holds an MBA from the Kelley School of Business at Indiana University and a B.A. from Penn State.
Brian Lavallée, Director, Solutions Marketing Ciena Corporation
Brian Lavallée is the Director of Solutions Marketing with global responsibility for Ciena's packet and submarine networking solutions. Brian has over 20 years of telecommunications experience with previous roles in Product Line Management, Systems Engineering, Research & Development, and Manufacturing. During his career, he has worked in various areas of optical networking including access, metro, regional, long-haul, and submarine networks. He holds a Bachelor of Electrical Engineering degree from Concordia University and an MBA in Marketing from McGill University, both located in Montréal, Québec, Canada.
---
This webinar series is brought to you by TeleGeography in partnership with Ciena.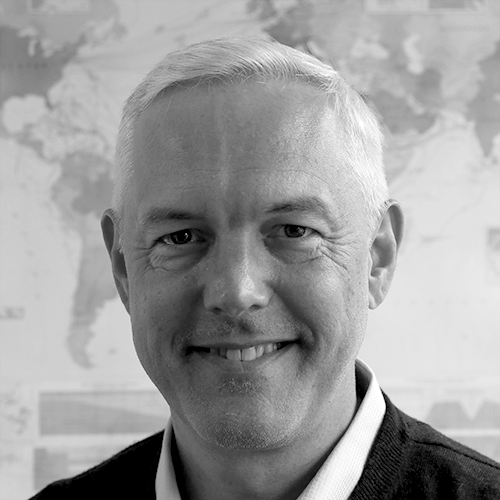 Principal Analyst Erik Kreifeldt tracks the international network services industry, advising global operators on market trends. With more than 20 years of industry experience—including over a decade of research with TeleGeography—he specializes in strategic decisions that require genuine data, analysis, and insight. Before joining TeleGeography, Erik was an optical networking industry analyst, trade reporter, and optical physics science writer. He continues to draw inspiration from the profound-yet-underappreciated work of maintaining infrastructure essential for global commerce—and awe at how it all gets done.