Latin America has been a hotbed of M&A activity in recent years.
And it isn't just telecom operators that are changing hands—the tower sector has also accounted for a number of eye-catching deals across the region.
American Tower Corporation recently agreed to pay a whopping $9.4 billion for Telxius' tower divisions in Europe and LatAm. Today we review major infrastructure firms making waves in Latin America.
American Tower Corporation
Founded: 1995
Ownership: Shares traded on the New York Stock Exchange; more than 90% of shares in the hands of institutional investors
Latin American Markets: Brazil, Mexico, Colombia, Chile, Peru, Paraguay, Costa Rica, and Argentina
Total Latin American Towers: 41,100
Founded in 1995, American Tower Corporation is one of the largest global real estate investment trusts and a leading independent owner, operator, and developer of "multi-tenant communications real estate."
Today, its portfolio contains of around 180,000 communications sites:
75,000 sites in Asia
41,000 sites in Latin America
41,000 sites in the U.S.
18,000+ sites in Africa
4,700+ sites in Europe
Unsurprisingly, Brazil is American Tower's largest market in Latin America. It contributes just under half of the region's cell sites (19,100).
The group also has a presence in Mexico (9,700 towers), Colombia (5,000), Chile (2,900), Peru (2,300), Paraguay (1,400), Costa Rica (600), and Argentina (100).
Since its inception, American Tower has boosted its footprint with numerous acquisitions. Prior to the January 2021 Telxius sale to American Tower, the company's last major LatAm transaction was its $772 million deal with Chilean telco Entel in December 2019. That transaction involved the sale and leaseback of 3,242 non-strategic towers across Chile and Peru.
Telesites
Founded: 2015
Ownership: Shares traded on the Mexican Stock Exchange
Latin American Markets: Mexico and Costa Rica
Total Latin American Towers: 17,904
Telesites was created in January 2015 as a result of the spin-off of 11,766 towers from Telcel, the Mexican mobile unit of Carlos Slim's America Movil telecom group.
The move received shareholder approval in April 2015 and the divestment concluded in December that year. As a result, the company was successfully listed on the Mexican Stock Exchange.
In 2017, it was reported that Mr. Slim was speaking to private equity firms, sovereign wealth organizations, and infrastructure funds about the sale of a minority stake in Telesites. He maintained that he had no interest in ceding control of the towerco and no deal ever materialized.
As of September 2020 (most recent official data), the company presided over 17,660 cell towers in Mexico and a further 304 in Costa Rica. Industry observers have suggested that Telesites has struggled to attract third-party tenants since its inception and is chiefly used by America Movil's local operating units: Telcel in Mexico and Claro in Costa Rica.
SBA Communications
Founded: 1989
Ownership: Shares traded on NASDAQ
Latin American Markets: United States, Brazil, Canada, Argentina, Chile, Colombia, Costa Rica, Ecuador, El Salvador, Guatemala, Nicaragua, Panama, Peru, and South Africa.
Total Latin American Towers: ~15,000
Headquartered in Boca Raton, Florida, SBA Communications was founded back in 1989. Since its creation, the company says it has closed more than 1,200 transactions, representing the acquisition of thousands of towers in all 50 U.S. states, as well as in Canada, Central and South America, and South Africa.
SBA owns 32,724 cell towers, of which 16,495 are situated in the U.S. Of the remaining 16,229, around 1,000 were acquired via the takeover of Atlas Tower South Africa in October 2019. While a comprehensive breakdown is not available, the company notes that approximately 30% of its total towers are located in Brazil and less than 4% of its total towers are located in any other country.
While the pace of its acquisition drive has undoubtedly slowed, the company continues to boost its portfolio with deals across the region, inking a deal with Tigo in El Salvador in February 2018.
Phoenix Tower International
Founded: 2013
Ownership: Funds managed by Blackstone and John Hancock
Latin American Markets: Mexico, Colombia, Nicaragua, Puerto Rico, Costa Rica, Panama, El Salvador, Guatemala, Peru, Dominican Republic, Jamaica, Argentina, Ecuador, Bolivia, French Guiana, Guadeloupe, and Martinique
Total Latin American Towers: Unknown; overall footprint includes 9,000 towers and 80,000 other wireless sites
Phoenix Tower International (PTI) was founded in 2013 and now owns and operates more than 9,000 cell towers, alongside over 80,000 "other wireless infrastructure and related sites," with a footprint spanning the U.S., Latin America & the Caribbean, and parts of Europe.
PTI has been a proactive player in the LatAm/Caribbean cell tower sector in recent years, negotiating six takeovers between February 2018 and January 2020.
These deals allowed the company to enter new markets including Guadeloupe, Martinique, and French Guiana; the Dominican Republic; Bolivia; Mexico, Colombia, and Nicaragua; Jamaica; and Ecuador.
As a result of its acquisition-driven approach, PTI appears well-placed to grow its LatAm business in the coming years.
Telxius
Founded: 2016
Ownership: Telefonica (50%), KKR (40%), and Pontegadea (9.99%)
Latin American Markets: Argentina, Brazil, Chile, and Peru
Total Latin American Towers: 6,144, of which 3,850 are in Brazil
In February 2016, Spanish telecom giant Telefonica created Telxius to bring together certain infrastructure assets, with a view to boost returns on their investments and get in on industry growth.
Initial infrastructure assets included Telefonica's international network of 31,000km of submarine fiber-optic cable, as well as approximately 15,000 Telefonica towers. The latter figure was subsequently doubled via a series of bolt-on deals.
Plans to launch an initial public offering of the infrastructure unit were scrapped in September 2016 due to inadequate demand from investors. In February 2017, it was announced that Telefonica had agreed to sell up to a 40% stake in Telxius for a total of EUR1.275 billion to investment firm KKR.
Subsequently, in July 2018, Telefonica reached an agreement with Pontegadea for the sale of a 9.99% stake—a total of EUR378.8 million. The transaction left the Spanish giant with 50% ownership of the infrastructure unit.
Most recently, in January 2021, Telefonica announced that Telxius had signed a EUR7.7 billion agreement with American Tower Corporation for the sale of its tower divisions in Europe (Spain and Germany) and Latin America (Brazil, Peru, Chile, and Argentina).
The agreement included approximately 30,722 tower sites through two separate and independent transactions: one involving Telefonica's European business and one involving its Latin American one.
LatAm assets represent around 20% of the total towers (i.e. 6,144 towers, of which the bulk are situated in Brazil). When the sale concludes it will signal the end of Telxius' time in the Latin American tower sector.
Grupo TorreSur
Founded: 2010
Ownership: Providence Equity Partners; Cartesian Group holds a minority stake via Pangaea Wireless
Latin American Markets: Brazil
Total Latin American Towers: 6,000
Grupo TorreSur (GTS) was formed in November 2010 by Jim Eisenstein, one of the original executives of American Tower. Between 2011 and 2013 the company built up its tower portfolio via deals with Telefonica Brasil (Vivo) and Oi. Today it owns more than 6,000 strategically located sites in Brazil.
The company is controlled by Providence Equity Partners, which specializes in investments in media, entertainment, and communications sectors around the world. In 2015 the company was subject to a $1 billion takeover bid from Macquarie, but no deal came to fruition.
Digital Bridge Holdings
Founded: 2013
Ownership: Colony Capital
Latin American Markets: Chile, Colombia + Peru (via Andean Tower Partners), Mexico (via Mexico Tower Partners), and Brazil (via Highline do Brasil)
Total Latin American Towers: 2,150 (ATP), 2,400 (MTP), and 700 (Highline)
Founded in 2013 by Marc C. Ganzi and Ben Jenkins, Digital Bridge is focused on "the ownership, investment, and active management of companies in the mobile and internet infrastructure sector."
Since its inception, Digital Bridge says it has raised over $7.5 billion of equity and debt capital used to acquire and invest in data centres, towers, fiber, and small cells. The company owns towers in Europe and the U.S., alongside three LatAm towercos: Andean Tower Partners, Mexico Tower Partners, and Highline do Brasil.
Andean Tower Partners was founded by Digital Bridge in 2015. In December 2017, it announced the acquisition of Torres Unidas from Berkshire Partners. This acquisition added 1,644 sites to its portfolio of digital communication infrastructure assets, meaning ATP now owns over 2,150 sites. Torres Unidas launched its initial operations in the Andean region back in September 2011.
In November 2020 Highline do Brasil signed a definitive agreement to acquire Phoenix Tower do Brasil from funds managed by Blackstone Tactical Opportunities. When it closes, the acquisition will add 2,500 new sites to Highline's portfolio of digital communication infrastructure assets and the company will own more than 3,200 sites.
A matter of days later, Highline inked its second notable tower takeover, agreeing a BRL1.067 billion ($199.6 million) deal for the tower assets belonging to cash-strapped Brazilian telecoms giant Oi.
Centennial Towers
Founded: 2008
Ownership: Breslau Capital and Madison Dearborn Partners
Latin American Markets: Brazil, Colombia, and Mexico
Total Latin American Towers: 1,500
Breslau Capital is the controlling partner of Centennial Sites, the founding investor group of Centennial Towers. Since 2008, the group has developed—through its affiliates, and now by its ongoing investment in Centennial Towers—thousands of wireless communications sites across Latin America.
Today, the company presides over almost 1,500 owned and operated cell sites, of which 750 are situated in Mexico, 225 in Colombia, and the remainder in Brazil.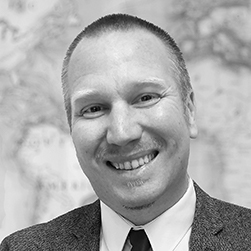 Tom Leins is a Senior Research Analyst for TeleGeography's GlobalComms Database. Based out of the company's UK office, he also contributes to the company's daily CommsUpdate newsletter, which includes his popular weekly MVNO Monday round-up. MVNO industry aside, Tom has developed a strong specialization in the U.S., Latin America, and the Caribbean, tracking mergers and acquisitions, spectrum auctions, regulatory developments, market opportunities, and growth trends.