According to the latest data from TeleGeography's GlobalComms Database Service, as of March 2023, 18 countries in the Middle East and Africa (MEA) region are served by commercial 5G services.
This includes eight in the Middle East and 10 in Africa.
UAE Leads the Way
The first full commercial 5G mobile service in the MEA region was introduced by Etisalat in the United Arab Emirates (UAE) in May 2019, followed closely by its domestic rival Du the following month.
Etisalat switched on the region's first pre-commercial 5G networks in select Abu Dhabi and Dubai locations in January 2018. The provider then went on to launch a 5G fixed wireless offer in September of the same year—though at that stage the network still had a limited footprint and wasn't available to mobile users.
The UAE government confirmed the award of 5G-capable 3.3GHz–3.8GHz spectrum to Etisalat and Du in November 2018.
In May 2019, with 5G-capable handsets now available to UAE customers, the Etisalat network was opened for full mobile use.
By February 2023, the 5G network served all main urban areas and many connecting highways, including Abu Dhabi, Dubai, Sharjah, Fujairah, Ras Al-Kaimah, and Umm Al-Quwain, with a population coverage of 97%.
5G Standalone (SA) services were implemented at the end of February 2023. Etisalat claimed that the upgrade would offer "a significant improvement" for its business and residential mobile customers.
18 Countries So Far
5G Launch Timeline

Source: TeleGeography's GlobalComms Database

Meanwhile, Du launched 5G in June 2019, just days after Etisalat. In February 2020 it switched on the country's first mmWave base station using 26GHz spectrum.
Du claimed 90% population coverage for 5G by end-2021, rising to 94% 12 months later.
African Pioneers
After the UAE, the next four MEA countries to get 5G were all in the Middle East, with launches in Bahrain, Kuwait, and Qatar in July 2019, followed by Saudi Arabia in the fourth quarter of that year.
Africa's first 5G network was launched by wholesale operator Liquid Telecom South Africa in March 2020, using its 3.5GHz spectrum holdings.
Vodacom South Africa deployed standards-based fixed wireless 5G access in August 2018, but couldn't offer the service on a commercial basis due to its lack of 3.5GHz spectrum.
A partnership with Liquid enabled Vodacom to introduce a full 5G mobile offer in Johannesburg, Pretoria, and Cape Town in May 2020.
Its competitor MTN South Africa wasn't far behind, implementing its own 5G service in July 2020. It has since increased its coverage to around 20% of the population.
There was a flurry of African 5G launches in 2022.
There was a flurry of African 5G launches in 2022. Services were introduced to Botswana and Zimbabwe in February, Réunion in June, Nigeria and Tanzania in September, and Zambia in November.
Saudi Arabia Has Most Subscriptions
The MEA market with the most 5G users is Saudi Arabia, with over 11.2 million subscriptions at the end of 2022, equivalent to more than a quarter of the total mobile sector.
It's well ahead of second-place South Africa, which had an estimated 5.0 million 5G subscriptions on the same date.
31.4 Million 5G Users
5G Markets by Subscriptions
Country

Region

Total Mobile Subs

5G Subs

5G Share of


Total Subs
Saudi Arabia
Middle East
44,720,000
11,218,220
25.1%
South Africa
Africa
112,397,558
5,000,000
4.4%
UAE
Middle East
20,000,000
3,500,000
17.5%
Kuwait
Middle East
7,657,602
3,369,000
44.0%
Qatar
Middle East
5,393,631
2,787,000
51.7%
Israel
Middle East
10,440,000
2,235,000
21.4%
Iran
Middle East
134,837,000
1,550,000
1.1%
Oman
Middle East
7,161,643
1,028,000
14.4%
Bahrain
Middle East
2,161,000
488,000
22.6%
Mauritius
Africa
2,095,499
80,000
3.8%
Nigeria
Africa
209,450,208
50,000
0.0%
Togo
Africa
6,402,786
33,000
0.5%
Seychelles
Africa
200,750
16,410
8.2%
Réunion
Africa
961,000
13,000
1.4%
Zimbabwe
Africa
14,570,000
6,000
0.0%
Botswana
Africa
4,363,006
5,000
0.1%
Zambia
Africa
20,370,000
5,000
0.0%
Tanzania
Africa
60,192,331
600
0.0%

Source: TeleGeography's GlobalComms Database

The region as a whole is home to 31.4 million 5G users.
The largest 5G provider in Saudi Arabia—and the MEA region—is Saudi Telecom Company (stc), which claimed 5.6 million 5G subscriptions by December 2022.
Having inked network rollout agreements with equipment suppliers like Huawei, Nokia, and Ericsson, stc has more than 75 cities and towns in its 5G footprint. The provider implemented more advanced 5G SA services in the first half of 2022.
The second biggest 5G operator is Mobily, also from Saudi Arabia, which had almost 3.3 million subscriptions by end-2022. In third place is Africa's largest fifth-generation provider, Vodacom South Africa, with around 2.7 million.
Qatar can lay claim to the country with the quickest take-up of 5G services, as more than half of all its mobile users have migrated to 5G subscriptions.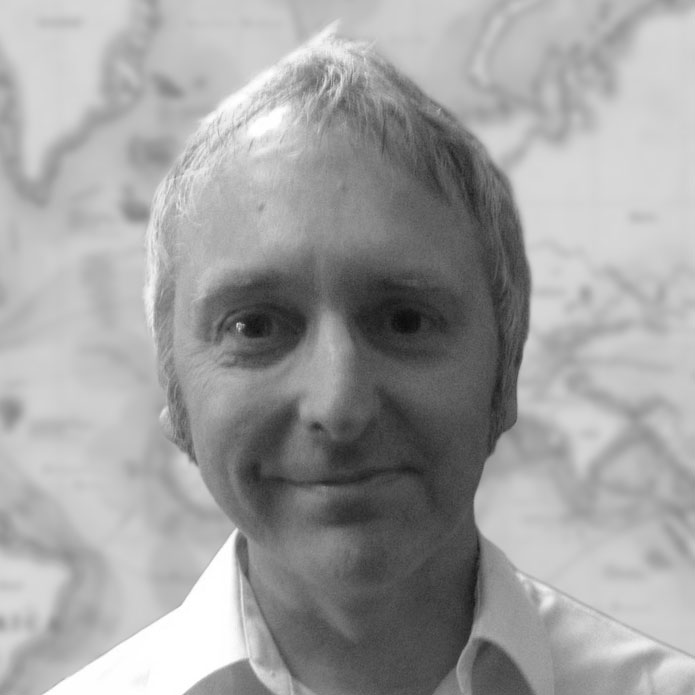 Pete Bell is a Research Analyst for TeleGeography's GlobalComms Database and also contributes to the daily CommsUpdate newsletter. He has a particular interest in wireless broadband and was responsible for TeleGeography's 4G Research Service until it was integrated into GlobalComms.