Faced with the one-two punch of growing bandwidth demand and restricted network budgets, corporate wide area network (WAN) managers are constantly looking to optimize WAN design without sacrificing performance.
Enter SD-WAN.
Where software-defined networking (SDN) deployed in a service provider network enables flexible deployment and usage-based solutions between high capacity sites (like headquarters and data centers) SD-WAN services help optimize traffic flows for performance and cost at branch sites.
Still in the early stages of customer adoption, SD-WAN was a hot topic of conversation at the recent WAN Summit New York, with both customers and vendors highlighting the benefits of incorporating the technology into a hybrid WAN solution.
As such, enterprises have questions about the service and how to use it in their own networks:
What is SD-WAN and how is it deployed across the network?
What common network problems does it address?
What benefits can it provide for corporate WANs?
Good news for enterprises: we have SD-WAN answers to share.
What is SD-WAN & How is it Deployed Across the Network?
SD-WAN is a service that enables enterprises to dynamically route traffic across a hybrid WAN based on current network status.
By replacing traditional branch routers with appliances that assess and utilize different transport technologies based on their performance, it allows enterprises to route large portions of their traffic over cost-effective services, such as broadband. As needed, voice, video, or other quality of service (QoS)-sensitive traffic is then routed over private multiprotocol label switching (MPLS) links.
Across a global network, SD-WAN is deployed either as a software-based solution or as a hardware/software combination with WAN edge devices placed at branch sites. Each device is centrally managed, with routing based on application policies and security rules created by WAN managers that can be updated in real time as network requirements change.
What Network Problems Does SD-WAN Address? What Are the Benefits of SD-WAN?
SD-WAN addresses several common problems that enterprise network managers face:
Managing costs
Decreasing network complexity
Increasing flexibility and performance
The primary driver for most enterprises adopting SD-WAN technology is price.
Maintaining an all MPLS-based WAN is expensive, particularly when a majority of traffic is already destined for a public Internet gateway. Alternative transport technologies such as dedicated Internet access (DIA) and broadband present significant cost savings.
For example, in early 2016, median 10 Mbps IP VN prices in New York and London were over 10 times the price of a broadband connection of the same capacity. While MPLS provides QoS guarantees that broadband does not, SD-WAN services address performance-related concerns by evaluating different transport links and using Internet offloads or MPLS, where appropriate, allowing enterprises to incorporate these lower cost services effectively into their network without sacrificing performance.
In turn, enterprises are also able to significantly increase network capacity without increasing network budgets.
The promise of SD-WAN is that the service itself could centrally assess and provision network traffic in real time, eliminating some of this complexity at individual network sites.
Yes, it is possible to "DIY" and configure traditional routers to support a hybrid WAN design, but the network often becomes complex, requiring additional technology and IT support at each site. As application requirements change, WAN configurations must be manually changed to account for new application and traffic patterns.
The promise of SD-WAN is that the service itself could centrally assess and provision network traffic in real time, eliminating some of this complexity at individual network sites.
With the rapid adoption of Internet-based applications and cloud services, a majority of corporate traffic is already bound for the Internet. Carrying Internet traffic over a private network through consolidated gateways increases latency and degrades performance, despite the QoS assurances of VPN. Optimizing public Internet connectivity with services such as SD-WAN, however, allows enterprises to offload traffic bound for the Internet closer to the network edge – or directly connect to cloud service providers lowering latency and enhancing end-user experience.
And if this is the first time you've taken a deeper look at SD-WAN, it likely won't be the last. In fact, we're working on a new piece about SD-WAN providers and key considerations for enterprises. Stay tuned.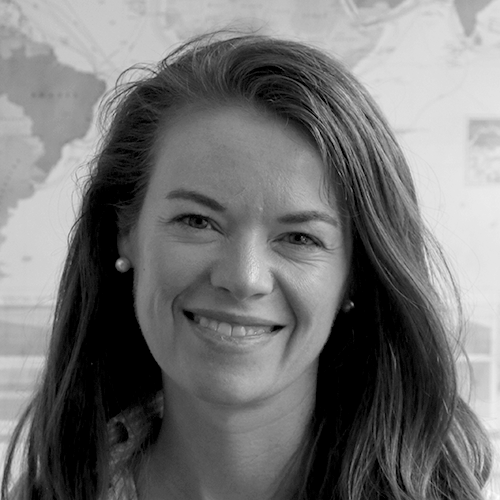 Senior Research Manager Brianna Boudreau joined TeleGeography in 2008. She specializes in pricing and market analysis for wholesale and enterprise network services with a regional focus on Asia and Oceania. While at TeleGeography, Brianna has helped develop and launch several new lines of research, including our Cloud and WAN Infrastructure service and the SD-WAN Research Service.