Conference alert: TeleGeography's Tim Stronge will be moseying down to Fort Lauderdale, Florida next week for Subsea Connect Americas.
If you'd like to join him and you haven't booked your spot yet, you can score a 15% discount on registration by using the code SCA2017-TELEGEOGRAPHY at checkout.
If you've got this conference on your calendar, be sure to stop by the panel discussion "Capacity Buying and Selling: How New Cables and Business Models are Affecting the Wholesale Market."
Capacity prices are changing, but more than that, some say that the submarine wholesale model is maturing. Hear from experts about the shifts they are observing and predictions for the future of the wholesale industry.
Tim will moderate the conversation, which will cover new routes, new players, and changing demands. This and more at 10:15 a.m. on Wednesday, December 6. See you there.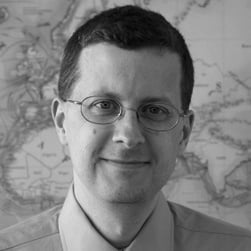 Tim Stronge
Tim Stronge is VP of Research at TeleGeography. His responsibilities span across many of our research practices including network infrastructure, bandwidth demand modeling, cross-border traffic flows, and telecom services pricing.