The recent sale of shares by Altice USA has brought the company firmly into the spotlight, with the $2.15 billion deal becoming the largest initial public offer (IPO) by a U.S. telco since AT&T Wireless shares hit the market in 2000.
2001: Altice is Born
Altice USA is a holding company that incorporates the operations of U.S. cablecos Suddenlink and Cablevision. It's part of the Amsterdam-based telecoms and cable investment group Altice, which was originally founded by French entrepreneur Patrick Drahi in 2001.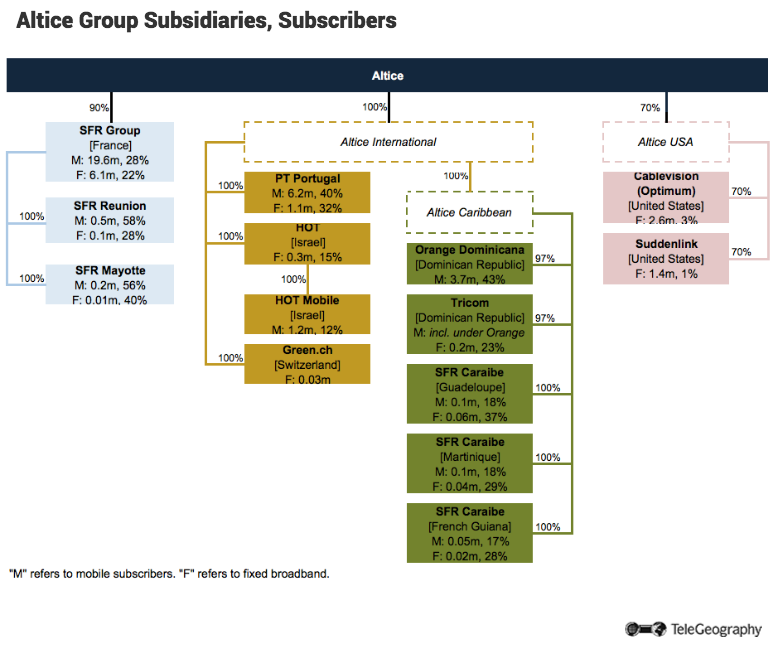 Until 2015, the group's main operation was French fixed and mobile provider SFR, which now incorporates cable operator Numericable. It also has a presence in markets including Portugal, Israel, the Dominican Republic, and French overseas territories in the Indian Ocean and Caribbean.
2015-2016:

U.S. Deals
In May 2015, Altice inked a $9.1 billion deal to acquire 70 percent of the share capital in Suddenlink from existing shareholders BC Partners, CPP Investment Board, and Suddenlink's management.
Upon completion of the deal in December 2015, BC Partners and CPP Investment Board retained a 30 percent stake in Suddenlink.
In September 2015, Altice entered into a second definitive agreement to acquire New York-based Cablevision, which trades under the name Optimum, paying around $17.8 billion for the operator. The transaction was completed in June 2016, whereupon the company was folded into Altice USA alongside Suddenlink. The two firms served around 4 million broadband subscribers between them.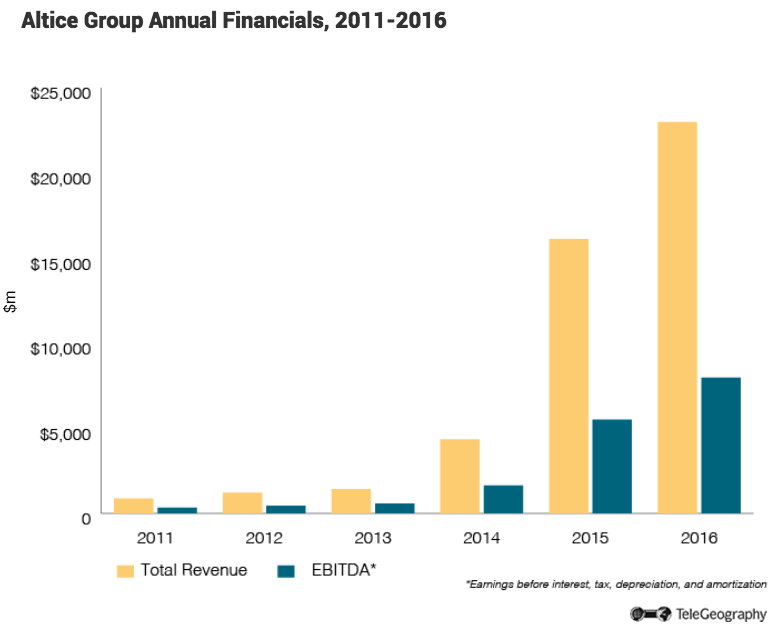 October 2016: Share Sale
In October 2016 it was revealed that Altice was considering staging an IPO for Altice USA, with a view to raising around $2 billion to support future M&A activity. Subsequently, last month it offloaded 71.724 million shares of Class A common stock at $30.00 per share, trading on the New York Stock Exchange under the symbol ATUS.
The group, which announced that all its international operations will rebrand under the Altice name by mid-2018, is keen to build up its network footprint in the U.S. with bolt-on deals for mid-size operators.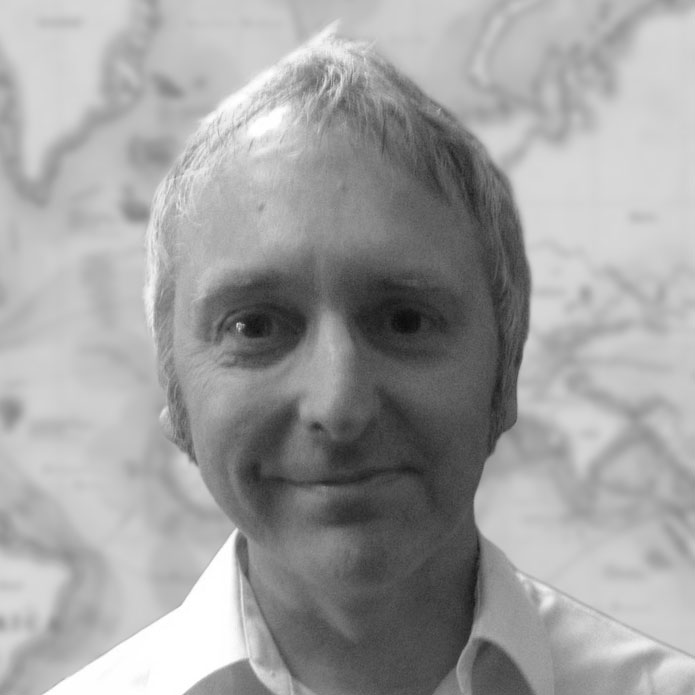 Pete Bell is a Research Analyst for TeleGeography's GlobalComms Database and also contributes to the daily CommsUpdate newsletter. He has a particular interest in wireless broadband and was responsible for TeleGeography's 4G Research Service until it was integrated into GlobalComms.