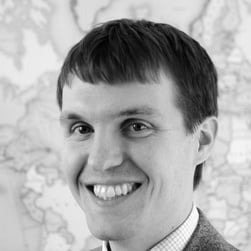 Mike Bisaha
Mike Bisaha is a senior analyst at TeleGeography. Mike's research include both wholesale and enterprise telecommunications services with a focus on North American and European markets.
Jon Hjembo
Jonathan Hjembo heads TeleGeography's data center research, focusing on both capacity development and pricing for key markets. He also specializes in research on international transport and internet capacity development, with a particular focus on Eastern Europe. He maintains the dataset for internetexchangemap.com and has increasingly worked with key members of the IX community in exploring the intersection of network, colocation, and peering.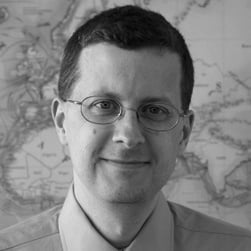 Tim Stronge
Tim Stronge is VP of Research at TeleGeography. His responsibilities span across many of our research practices including network infrastructure, bandwidth demand modeling, cross-border traffic flows, and telecom services pricing.