Two of the U.K.'s four mobile network operators have announced their intention to challenge regulator Ofcom's planned 2.3GHz and 3.4GHz spectrum auction.
Ofcom announced in July 2017 that it was offering 190MHz of frequencies for sale to be used for future 5G services. However, it has imposed limits on the amount of spectrum that operators can hold following the auction.
Spectrum Caps
The industry watchdog has confirmed that there will be a cap of 255MHz on the "immediately useable" spectrum that any one operator can hold following the auction. This cap, the regulator noted, means that BT Group's EE unit will be unable to bid for spectrum in the 2.3GHz band due to its existing holdings.
Additionally, Ofcom will implement a cap of 340MHz on the overall amount of mobile spectrum a single operator can hold once the sale process concludes.
As a result of the watchdog's stipulation, it's been noted that EE will be able to win a maximum of only 85MHz in the 3.4GHz band, while Vodafone UK will be pegged to a total of 160MHz across both bands.
There will be no restrictions on the amount of spectrum any other bidder could win.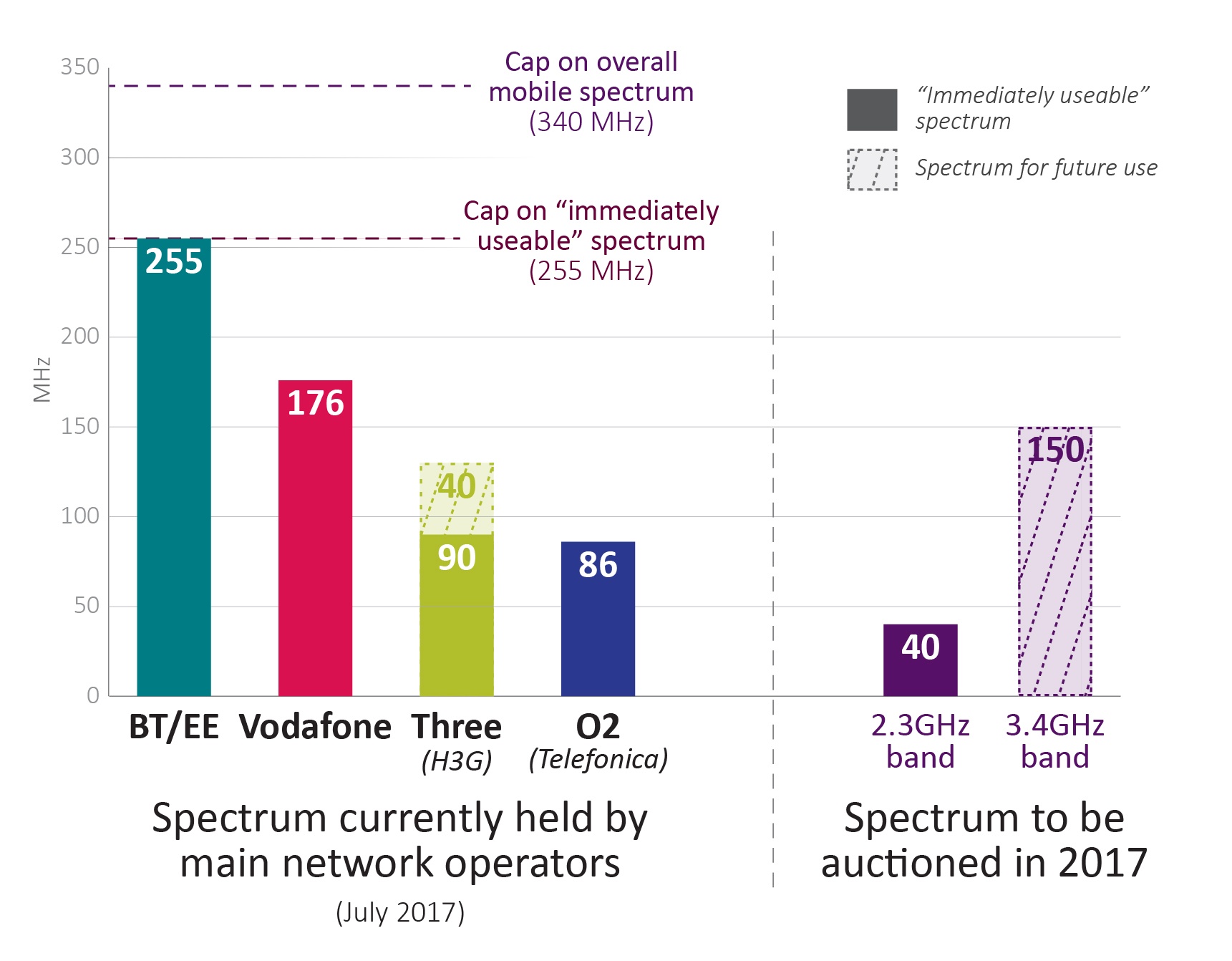 Source: Ofcom
Three Opposition
A month after Ofcom's announcement, Three UK revealed that it was planning to contest the auction rules, calling for a judicial review of the sale terms in the High Court. It formally filed its challenge in early September.
A Three UK spokesperson has said: "We confirm that we have filed a judicial review before the U.K. courts in relation to the competition measures that will apply in the upcoming spectrum auction…It is absolutely vital that the regulator gets this auction right for the long-term benefit of all consumers."
EE Plans Filing
Meanwhile, EE said in August that it was planning its own legal challenge to lift the overall 340MHz cap on spectrum holdings.
Vodafone UK has suggested that the legal challenges will "unnecessarily delay" the spectrum sale process, saying: "This is not in the interest of consumers and will undermine the U.K.'s efforts to be a leading digital economy."
Ofcom, meanwhile, noted: "It is very regrettable that the auction will now be delayed by this litigation, which will harm consumers, businesses and ultimately the U.K. economy. It is now crucial that companies don't drag their feet, so the case can be heard as soon as possible."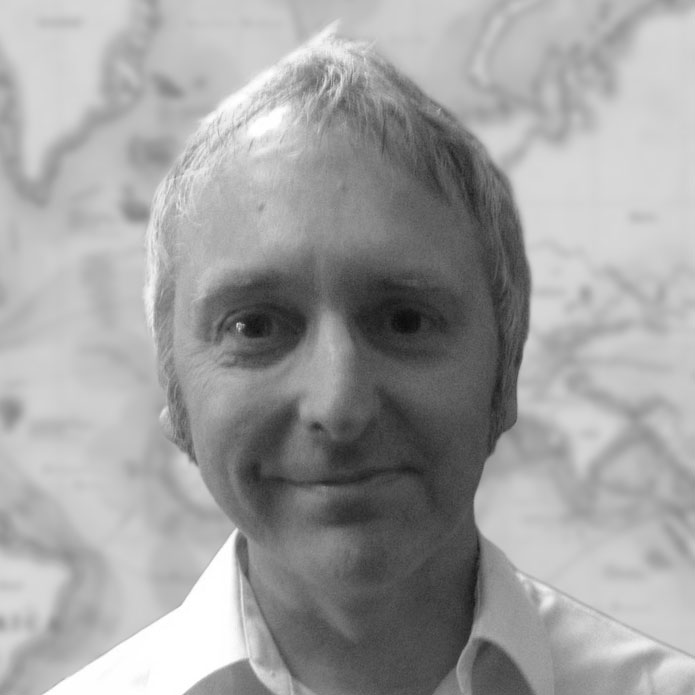 Pete Bell is a Research Analyst for TeleGeography's GlobalComms Database and also contributes to the daily CommsUpdate newsletter. He has a particular interest in wireless broadband and was responsible for TeleGeography's 4G Research Service until it was integrated into GlobalComms.