As the telecom world prepares to enter the 5G era, our GlobalComms team has been tracking major 5G auctions around the globe. Catch up on all of them here.
Today we'll look at what's happening in major markets in the Middle East. We'll explore what's happening in the Arab States that border the Persian Gulf, with a focus on Bahrain, Kuwait, Oman, Qatar, Saudi Arabia, and the United Arab Emirates (UAE).
Qatar
Regulator: Communications Regulatory Authority (CRA)
Auction Status: Licenses amended in December 2018 to include 5G
Key Spectrum: 3.5GHz-3.8GHz
Commercial Launch Prospects: Pre-standards 5G networks launched in 2018; major cities to be covered by end-2020
In December 2018 Qatar's Communications Regulatory Authority (CRA) amended mobile licenses held by Vodafone Qatar and Ooredoo Qatar to allow for the commercial deployment of 5G services. Existing concessions held by the cellular duo have been replaced with a single Radio Spectrum License that includes harmonized terms and conditions for both companies.
Further, each company has been authorized to use a 100MHz block of spectrum in the 3500MHz-3800MHz frequency band for 5G services. As per the licensing conditions, both cellcos are committed to rolling out commercial 5G networks before the end of 2020 in all densely populated areas, as well as covering all primary roads and highways and all venues associated with FIFA 2022 World Cup–including stadiums and fan zones.
Previously, Ooredoo had switched on its 5G NR-based 3500MHz network in May 2018, with Vodafone following suit in August 2018.
Vodafone claimed that the upgrade of its 5G trial concession to a full license meant that it was one of the "first operators in the world to be live with 5G commercially." Indeed, as of January 1, 2019, Gulf Bridge International (GBI), a trial enterprise 5G customer since August 2018, has been classified as the "first entity to be commercially connected to Vodafone's 5G network."
Oman
Regulator: Telecommunications Regulatory Authority (TRA)
Auction Status: Licenses awarded in December 2018; third player to receive spectrum in early 2019
Key Spectrum: 3.4GHz-3.7GHz
Commercial Launch Prospects: 2020
In December 2018 Oman's TRA awarded spectrum in the 3.4GHz-3.7GHz band to incumbent operators Omantel and Ooredoo, while revealing that a third block of spectrum would be issued to the country's long-awaited third operator in early-2019.
The 5G licensing event, which took place at the Kempinski Hotel in Muscat, saw Omantel allocated 100MHz in the 3400MHz-3500MHz band and Ooredoo awarded the 3500MHz-3600MHz frequencies. Spectrum in the 3600MHz to 3700MHz band has been earmarked for the as-yet-unnamed third operator. 5G services are expected to go live in 2020.
United Arab Emirates (UAE)
Regulator: Telecommunications Regulatory Authority (TRA)
Auction Status: Completed in November 2018
Key Spectrum: 3.3GHz-3.8GHz
Commercial Launch Prospects: 2020; pre-commercial FWA service launched in 2018
In November 2018 the TRA of the UAE issued 5G wireless spectrum to the country's two incumbent telcos, Etisalat and Du. The pair were allocated frequencies in the 3.3GHz-3.8GHz range. "This year, Etisalat and Du have been officially allocated 100MHz each to establish a 5G network. To begin with, they have started establishing it commercially on a small scale. Currently, it is available for home broadband," said Tariq Awadhi, executive director for spectrum management at the TRA.
In January 2018, Etisalat said it had opened the Middle East region's first pre-commercial 5G networks at selected locations in Abu Dhabi and Dubai. Both Etisalat and Du have said they plan to launch limited 5G networks as a fixed broadband alternative until the first 5G mobile devices hit the market in 2019 or 2020.
Besides the 3.3GHz-3.8GHz range, the TRA has said it is also looking at the 1427MHz-1518MHz and 24.25GHz-27.5GHz bands for 5G use, while it could also utilize spectrum above 40GHz after 2020.
Saudi Arabia
Regulator: Communication and Information Technology Commission (CITC)
Auction Status: Unconfirmed; temporary trial licenses made available in May 2018
Key Spectrum: 3.5GHz-3.8GHz
Commercial Launch Prospects: 2019
In May 2018 Saudi Arabia's CITC issued temporary 5G licences to the country's mobile operators to allow them to trial 5G technologies. The spectrum in question was in the 3.4GHz-3.8GHz range.
Saudi Telecom Company (STC) and Mobily both went on to stage 5G trials later that year, in May and August, respectively.
No timeline for a formal licensing process has been disclosed, although the regulatory authorities have pinpointed 2019 as a likely 5G launch year, suggesting an auction is imminent.
Kuwait
Regulator: Communication and Information Technology Regulatory Authority (CITRA)
Auction Status: No concrete plans
Key Spectrum: Unknown; will include unused LTE frequencies and millimeter wave (mmWave) spectrum
Commercial Launch Prospects: 2019
In June 2018 Salem Al- Ozainah, the chairman of Kuwait's CITRA, revealed that 5G networks in the country will utilize additional spectrum in the existing LTE frequency range, as well as mmWave spectrum above 24GHz.
Although no concrete auction date has been disclosed, in December 2018 Zain Kuwait claimed it was ready to go live with 5G network services across "all strategic and heavily populated areas," but admitted that it's awaiting additional spectrum allocations and 5G launch permission from the regulatory authorities.
Since 2017, Zain, Ooredoo, and Viva have all staged 5G trials, with Zain claiming to have achieved download speeds of up to 70Gbps back in September 2017 using 2000MHz spectrum, which it said represented one of the highest throughput speeds ever achieved in the region.
Bahrain
Regulator: Telecommunications Regulatory Authority (TRA)
Auction Status: Administrative assignment expected to take place in 2019
Key Spectrum: 800MHz, 2600MHz
Commercial Launch Prospects: Unknown
In August 2018, Bahrain's TRA issued a consultation regarding the distribution of spectrum in the 800MHz and 2600MHz frequency bands. The watchdog issued its findings in December 2018, and now expects to issue the frequency permits via an administrative assignment rather than through an auction process.
Back in May 2017, Batelco teamed up with Ericsson to conduct the first-ever 5G trial in Bahrain at the telco's headquarters in Hamala. In June 2018 Viva got in on the act, demonstrating 5G technology at City Centre Bahrain's Central Galleria and notching up download speeds of 1.5Gbps.
Neither operator disclosed the bands that they used during their respective trials.
Other Markets
With the exception of Fastlink, which operates in the semi-autonomous Kurdistan Region of northern Iraq, Iraq currently lacks 4G LTE connectivity, so 5G licensing is not a pressing concern for the country's regulators.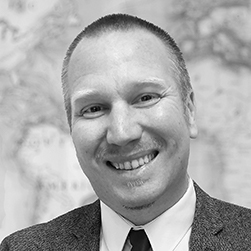 Tom Leins is a Senior Research Analyst for TeleGeography's GlobalComms Database. Based out of the company's UK office, he also contributes to the company's daily CommsUpdate newsletter, which includes his popular weekly MVNO Monday round-up. MVNO industry aside, Tom has developed a strong specialization in the U.S., Latin America, and the Caribbean, tracking mergers and acquisitions, spectrum auctions, regulatory developments, market opportunities, and growth trends.