As the telecom world prepares to enter the 5G era, our GlobalComms team has been keeping tabs on all of the crucial information: regulatory agencies, spectrum bands, provisional auction dates, etc.
You might have caught several of our posts already. We're saving all of our 5G auction updates here. Check back for new 5G stories in the coming weeks.
Middle East
Asia
Eastern Europe
Western Europe
5G Spectrum Auctions in Western Europe: The United Kingdom and Beyond
United Kingdom, Ireland, Jersey, Guernsey, Isle of Man
5G Spectrum Auctions in Western Europe: Portugal, Spain, and Around the Mediterranean
Greece, Italy, Portugal, San Marino, Spain
5G Spectrum Auctions in Western Europe: From Austria to France to the Netherlands
Austria, Belgium, France, Germany, Netherlands, Switzerland
5G Spectrum Auctions in Western Europe: Nordic Edition
Denmark, Finland, Norway, Sweden
North America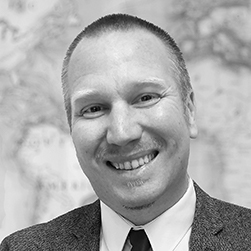 Tom Leins is a Senior Research Analyst for TeleGeography's GlobalComms Database. Based out of the company's UK office, he also contributes to the company's daily CommsUpdate newsletter, which includes his popular weekly MVNO Monday round-up. MVNO industry aside, Tom has developed a strong specialization in the U.S., Latin America, and the Caribbean, tracking mergers and acquisitions, spectrum auctions, regulatory developments, market opportunities, and growth trends.