As the telecom world prepares to enter the 5G era, our GlobalComms team has been tracking major 5G auctions around the globe. Catch up on all of them here.
Today we'll look at the state of play in the Baltic States: Latvia, Lithuania, and Estonia.
Latvia
Regulator: Public Utilities Commission (SPRK)
Auction Status: Concluded in December 2017
Key Spectrum: 3400MHz-3800MHz
Commercial Launch Prospects: 2020 (LMT)
In December 2017 the SPRK announced the results of its November spectrum auction for frequencies in the 3400MHz-3800MHz range.
LMT was the only participant in the tender, securing the two 50MHz blocks that were put up for sale (3400MHz-3450MHz and 3650MHz-3700MHz) for the reserve price of EUR250,000 apiece. The concessions are valid for 10 years, from January 2019 to December 2028.
LMT expects to inaugurate its network in 2020, but has stressed that the initial focus will be on serving industrial customers. In March 2017, 5G-compatible base stations were installed in association with Nokia at Riga Technical University.
While it sat out the auction, Tele2 Latvia claims to be in possession of 3.6GHz spectrum. It notched up download speeds to 575Mbps over its 5G-ready networks in Riga and Talsi.
For its part, third-placed cellco Bite enhanced its own 5G prospects in April 2017 when it acquired fixed-wireless broadband provider Unistars in order to access its substantial 150MHz spectrum allowance in the 3500MHz-3800MHz range.
Lithuania
Regulator: Communications Regulatory Authority (RRT)
Auction Status: No concrete plans
Key Spectrum: 3800MHz-4200MHz
Commercial Launch Prospects: Key spectrum in use until 2022
In April 2018, RRT launched a public consultation on its future plans for the use of spectrum in the 3400MHz-3800MHz and 3800MHz-4200MHz frequency ranges. Ricardas Budavicius of the RRT noted, "This survey will be a useful indicator for the development of plans for the development of 3400MHz-3800MHz and 3800MHz-4200MHz radio frequency bands, as well as the conditions for the forthcoming auctioning or public tender."
However, Sweden-based Telia Company, which operates across Scandinavia and the Baltic States, has cautioned that a number of 5G-suitable bands are currently in use in Lithuania. This includes the 700MHz band (pay-TV until 2022), 3400MHz-3600MHz (WiMAX, until 2022), and the 3600MHz-3800MHz band, which is allocated for use until 2028. Telia is keen for current spectrum utilization to be reviewed, as it eyes a potential 2020 5G launch.
Way back in August 2016 market leader Tele2 Lithuania achieved download speeds of 4.3Gbps in a Vilnius-based 5G trial using the 4.5GHz band, assisted by Nokia.
Estonia
Regulator: Technical Regulatory Authority (TJA)
Auction Status: Expected to take place in late-2018/early-2019
Key Spectrum: 3400MHz-3800MHz
Commercial Launch Prospects: Elisa claimed commercial 5G usage in June 2018
In May 2018, Estonia's TJA confirmed that preparations were underway to organize an auction for 3400MHz-3800MHz ("3600MHz") 5G-suitable spectrum, following a public consultation regarding the matter, which closed the previous month.
While a concrete auction date has not yet been set, the watchdog hopes to stage the auction by late 2018 or early 2019.
In June 2018 Finland-based telecom group Elisa became the latest company to claim a "world's first" launch of 5G. Elisa stated that its commercial 5G networks had been opened in both Tampere in Finland and Tallinn in Estonia and had been used for the first time to make a video call between Minister of Economic Affairs and Infrastructure in Estonia Kadri Simson and Finland's Minister of Transport and Communications Anne Berner.
In September 2017, Telia teamed up with vendor duo Intel and Ericsson and ocean transport company Tallink to set up a 5G test and exploration area at the Port of Tallinn.
Meanwhile, Tele2 Eesti is understood to be collaborating with Nokia ahead of fresh 5G trials.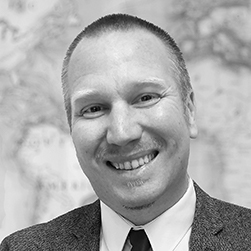 Tom Leins is a Senior Research Analyst for TeleGeography's GlobalComms Database. Based out of the company's UK office, he also contributes to the company's daily CommsUpdate newsletter, which includes his popular weekly MVNO Monday round-up. MVNO industry aside, Tom has developed a strong specialization in the U.S., Latin America, and the Caribbean, tracking mergers and acquisitions, spectrum auctions, regulatory developments, market opportunities, and growth trends.