As the telecom world prepares to enter the 5G era, our GlobalComms team has been tracking major 5G auctions around the globe. Catch up on all of them here.
We're not done yet. There are more regulatory agencies, spectrum bands, and provisional auction dates to dissect. Today we'll look at the state of play in Austria, Belgium, France, Germany, the Netherlands, and Switzerland.
Austria
Regulator: Regulatory Authority for Broadcasting and Telecommunications (RTR)
Auction Status: Planned for Autumn 2018
Key Spectrum: 700MHz, 3.4GHz-3.8GHz
Commercial Launch Prospects: 2019 (A1 Telekom Austria)
Austria's RTR recently shared plans to award 5G-suitable frequencies in the 3.4GHz-3.8GHz range, slated for autumn 2018. A total of 390MHz worth of spectrum is planned for allocation on a regional basis, comprising 190MHz within the 3410MHz-3600MHz range and 200MHz in the 3600MHz-3800MHz band.
The RTR has also earmarked the 700MHz band for 5G services; it plans to make these frequencies available to operators beginning in 2020.
The outcome of the auction process will be dictate T-Mobile Austria's plans; the company trialled 5G in Tyrol using the 3.7GHz band in February 2018. Meanwhile, A1 Telekom Austria completed its own 5G trial using unspecified frequencies in June 2018.
Belgium
Regulator: Belgian Institute for Post and Telecommunications (BIPT)
Auction Status: Spring 2019
Key Spectrum: 700MHz, 1400MHz, and 3600MHz
Commercial Launch Prospects: No Concrete Plans
In June 2018, Belgium's Deputy Prime Minister Alexander de Croo unveiled plans to reserve an allocation of 5G-suitable spectrum for a fourth mobile network operator ahead of next year's frequency auction.
In a statement on his official website, de Croo–who is also the Minister for Development Cooperation, Digital Affairs, Telecom and Post–confirmed that the auction for frequencies in the 700MHz, 1400MHz, and 3600MHz bands will take place in spring 2019.
"By creating space for a new, fourth mobile network, we ensure extra investments, stronger price competition, and lower prices for the consumer," de Croo said. "It is now or never for a fourth player on the Belgian mobile market. I am convinced that there is certainly interest in Europe to invest in the rollout of a new 5G network in our country."
Proximus signposted its 5G ambitions in April 2018, when it staged a successful 5G field trial in Haasrode (Leuven) in association with Huawei; the tests used the 3.5GHz band.
France
Regulator: Authority of Regulation for Electronic Communications and Posts (Arcep)
Auction Status: Trial Licences Awarded in March 2018
Key Spectrum: 3.5GHz
Commercial Launch Prospects: 2020 (SFR, Orange)
French telecom regulator Arcep has already issued trial authorizations for spectrum in the 3.5GHz (3400MHz-3800MHz) band, after inviting applications from interested parties in January 2018.
Orange has been allowed to use the spectrum for 5G trials for 12 months starting June 2018 in Lille and Douai, while Bouygues Telecom was handed permits for 5G pilots in the cities of Bordeaux, Lyon, and Villeurbanne. Bouygues has permission to stage 5G pilots using the 3645MHz-3745MHz block in the three aforementioned locations in the period May-September 2018. For its part, SFR also used the 3.5GHz band for 5G trials in May 2018.
Germany
Regulator: Federal Network Agency (FNA)
Auction Status: Auction Expected in 2019
Key Spectrum: 2100MHz, 3.5GHz
Commercial Launch Prospects: 2020 (Telekom Deutschland)
In May 2018 it was reported that German telecom watchdog, the FNA, is likely to delay its 5G spectrum auction until early 2019 rather than holding it in 2018, as originally planned.
The FNA is planning to auction off 2×60MHz in the 1920MHz-1980MHz/2110MHz-2170MHz range, alongside 300MHz of unpaired spectrum in the 3400MHz-3700MHz range. Telekom Deutschland is well-positioned to lead the charge; it activated its first 5G antennas in Berlin in May 2018. The equipment utilizes the 3.7GHz band.
Netherlands
Regulator: Radiocommunications Agency Netherlands (Agentschap Telecom, AT)
Auction Status: Auction Expected in 2020
Key Spectrum: 700MHz, 1400MHz, 3.5GHz
Commercial Launch Prospects: No Concrete Plans
The Ministry of Economic Affairs & Climate Policy recently revealed that the planned auction of mobile spectrum for 5G network development in the Netherlands is likely to take place in 2020, not the previously mooted date of autumn 2019.
The delay is due to the ongoing European Commission assessment process regarding the proposed merger between the country's third and fourth largest mobile network operators T-Mobile and Tele2. In the meantime, KPN, the Netherlands' largest mobile network operator by subscribers, intends to conduct four separate pre-5G field trials during 2018.
Switzerland
Regulator: Federal Communications Commission (ComCom)
Auction Status: Expected to Take Place in H2 2018
Key Spectrum: 700MHz, 1400MHz, 2600MHz, 3500MHz-3600MHz, 3600MHz-3800MHz
Commercial Launch Prospects: 2018 (Swisscom); 2020 (Salt)
In November 2017 Switzerland's Federal Council approved changes to the country's National Frequency Allocation Plan to facilitate the allocation of 5G-suitable spectrum. As such, the ComCom is preparing to award new spectrum in the 700MHz, 1400MHz, 3500MHz-3600MHz, and 3600MHz-3800MHz bands—as well as previously unsold airwaves in the 2600MHZ range —in the second half of 2018.
The new frequencies will be available for use in 2019, whilst the 2600MHz spectrum will be made available immediately. While conceding that the first 5G-compatible devices are unlikely to reach the market until at least 2019, Swisscom hopes to launch 5G mobile technology over selected cell sites before the end of 2018. In December 2017 rival operator Sunrise tested 5G using the 3.5GHz band, with Salt following suit in January 2018, also using 3.5GHz frequencies.
Other Markets
To date, neither Monaco, Liechtenstein, nor Luxembourg have disclosed concrete 5G auction plans. That said, the Luxembourg Institute of Regulation intends to prioritize the 700MHz, 3.4GHz-3.8GHz, and 24.25GHz-27.5GHz bands, in line with recommendations from the EC's Radio Spectrum Policy Group.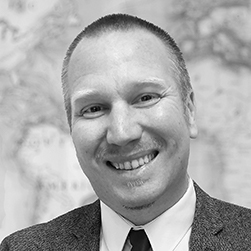 Tom Leins is a Senior Research Analyst for TeleGeography's GlobalComms Database. Based out of the company's UK office, he also contributes to the company's daily CommsUpdate newsletter, which includes his popular weekly MVNO Monday round-up. MVNO industry aside, Tom has developed a strong specialization in the U.S., Latin America, and the Caribbean, tracking mergers and acquisitions, spectrum auctions, regulatory developments, market opportunities, and growth trends.