As the telecom world prepares to enter the 5G era, our GlobalComms team has been tracking major 5G auctions around the globe. Catch up on all of them here.
Our 5G coverage has made it to the Mediterranean and out toward the Atlantic, with headlines from Greece, Italy, Portugal, San Marino, and Spain. Keep scrolling to catch up on the state of affairs.
Greece
Regulator: Hellenic Telecommunications & Post Commission (EETT)

Auction Status: Planned for 4Q19
Key Spectrum: 3400MHz-3800MHz

Commercial Launch Prospects: 3Q19
The EETT intends to award spectrum in the 3400MHz-3800MHz band in the fourth quarter of 2019. The regulator also forecasts that the gradual implementation of 5G should commence in Q3 2019 in urban areas and expand throughout the country by 2020.
Cosmote drew first blood in the 5G trial stakes, testing the technology in association with Nokia in October 2017. The trial used the 3.5GHz band. Further test permits are expected to be issued in 2018-2019.
Italy
Regulator: Communications Regulatory Authority (Agcom)
Auction Status: Planned for September 2018
Key Spectrum: 700MHz, 3.5GHz, 26.5GHz-27.5GHz
Commercial Launch Prospects: 2020 (Telecom Italia–TIM)
Italy's Agcom is set to auction spectrum for 5G wireless services in September 2018. The regulator said the government hopes to raise at least $2.9 billion (EUR2.5 billion) from the sale, although only half of the total raised would come this year. Spectrum will be made available in the 694MHz-790MHz, 3.6GHz-3.8GHz, and 26.5GHz-27.5GHz bands.
Two blocks of 80MHz spectrum and two of 20MHz will be sold in the 3.6GHz-3.8GHz band, with a spectrum cap of 100MHz per operator.
In the 700MHz band, six paired 5MHz blocks will be on offer, with two paired blocks (2×10MHz) reserved for a new entrant.
The 26.5GHz-27.5GHz spectrum will be split into five lots of 200MHz. Licenses will be valid until 2037, although the 700MHz frequencies will not open up until mid-2022.
Agcom has claimed that it's the first European regulator to define the terms for a 5G spectrum sale, but its ambitions were dented in June 2018 when broadcaster Mediaset and media group Cairo Communication filed a pre-emptive appeal against the terms of the auction.
Mediaset and Cairo Communication argued that they currently hold some of the frequencies in question.
Portugal
Regulator: ANACOM

Auction Status: Tentative Plans for Mid-2020 Auction 

Key Spectrum: 700MHz; 450MHz, 900MHz, 1500MHz, 1800MHz, 2100MHz, 2.6GHz, 3.6GHz, and 26GHz
 Under Consideration
Commercial Launch Prospects: No Concrete Plans
In March 2018, ANACOM unveiled a public 5G consultation, highlighting a number of spectrum bands that it was considering making available to cellcos. Top of the watchdog's list is the 700MHz band, which ANACOM hopes to auction by mid-2020.
ANACOM noted that it was working with its regulatory counterparts in Spain and Morocco to ensure that there will be no cross-border interference issues as it seeks to introduce the 700MHz band. Other frequencies under discussion were 450MHz, 900MHz, 1500MHz, 1800MHz, 2100MHz, 2.6GHz, 3.6GHz, and 26GHz.
In October 2017, Vodafone Portugal achieved downlink transmission speeds of up to 20Gbps in a 5G trial carried out in association with Swedish vendor Ericsson. Rival MEO is expected to stage its own 3.6GHz 5G trial with Huawei in June 2018.
San Marino
Regulator: Public Works Department

Auction Status: No Known Plans

Key Spectrum: 3.5GHz, 26GHz

Commercial Launch Prospects: 2019
In July 2017, TIM of Italy–the indirect owner of Telefonia Mobile Sammarinese–revealed that it planned to use San Marino as a testbed for the development of 5G technology, with the aim of making the enclave the first state in Europe to have a live 5G system.
In May 2018, the telco conducted a live demonstration of 5G technology in the 26GHz band and confirmed that it had contracted Nokia for its 5G network rollout in the 3.5GHz and 26GHz bands.
Spain
Regulator: Ministry of Industry, Commerce and Tourism (MINCOTUR)

Auction Status: Scheduled for July 2018

Key Spectrum: 3.6GHz-3.8GHz; 700MHz and 1.5GHz Earmarked for Future

Commercial Launch Prospects: 2019 (Orange), 2020 (Movistar, Vodafone)
In May 2018, MINCOTUR initiated the auction process for 200MHz of spectrum in the 3.6GHz-3.8GHz band, which it said would be used to help operators deploy 5G wireless technology.
As per the sale plans, the spectrum is to be divided into 40 5MHz blocks, each of which will have a starting price of EUR2.5 million. This means that the process will generate a minimum of EUR100 million. Interested parties were asked to register their participation by the end of June 2018, and bidding for the concessions–each of which will be valid for years–is expected to commence by July 20.
Going forward, the government's "Plan Nacional 5G" provisions for the future auction of spectrum are in the 1452MHz-1492MHz (1.5GHz) band. Further, a consultation into the award of 694MHz-790MHz (700MHz) spectrum—which the watchdog refers to as the "second digital dividend band," following the prior distribution of 800MHz spectrum across Europe–took place in late-2017/early-2018. The band is expected to come into use by 2020.
Vodafone staged what it claimed was the "first 5G call in the world" with Huawei in February 2018, using 3.7GHz spectrum. For its part, Orange has disclosed plans to launch commercial 5G services in four as-yet-unconfirmed markets in 2019; the operator will seek to use a 40MHz block of 3.5GHz spectrum to do so.
Other Markets
To date there have been no concrete 5G auction plans disclosed by the regulatory authorities in Malta, Gibraltar, or Andorra. Given that the Malta Communications Authority auctioned 4G-suitable 800MHz and 2600MHz spectrum as recently as April this year, a 5G auction is not yet a priority. However, that has not dissuaded Melita, which only launched 4G services in May, from inking a 5G agreement with Ericsson.
Gibraltar's Gibtelecom noted that its July 2017 upgrade contract with Ericsson will eventually pave the way for 5G, while Andorra Telecom has actively discouraged 5G speculation.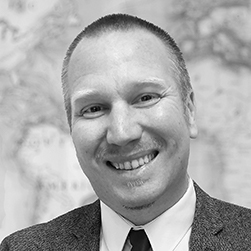 Tom Leins is a Senior Research Analyst for TeleGeography's GlobalComms Database. Based out of the company's UK office, he also contributes to the company's daily CommsUpdate newsletter, which includes his popular weekly MVNO Monday round-up. MVNO industry aside, Tom has developed a strong specialization in the U.S., Latin America, and the Caribbean, tracking mergers and acquisitions, spectrum auctions, regulatory developments, market opportunities, and growth trends.