As the telecom world prepares to enter the 5G era, our GlobalComms team has been tracking major 5G auctions around the globe. Catch up on all of them here.
Today we'll look at what's happening in major markets across eastern Asia, including China, Japan, South Korea, and Hong Kong.
South Korea
Regulator: Ministry of Science and ICT (MSIT)
Auction Status: Completed June 2018
Key Spectrum: 3.5GHz and 28GHz
Commercial Launch Prospects: March 2019 (SK Telecom, KT Corp, LG Uplus)
Unsurprisingly, early adopter South Korea has positioned itself at the vanguard of the 5G revolution. In June 2018 the MSIT successfully auctioned spectrum in the 3.5GHz and 28GHz bands to support the launch of fifth-generation mobile services.
Following the auction, incumbent cellcos SK Telecom, KT Corp, and LG Uplus worked out a deal that will see them inaugurate their respective 5G networks simultaneously on what has been dubbed Korea 5G Day. This means 5G could become a reality for South Korean mobile users as early as March 2019.
China
Regulator: Ministry of Industry and Information Technology (MIIT)
Auction Status: Planned for 2H19
Key Spectrum: 3.4GHz-3.6GHz; 4.8GHz-5.0GHz
Commercial Launch Prospects: 2019 (China Mobile); 2020 (China Unicom, China Telecom)
In June 2017 China's MIIT invited public comments on the planned use of the 3.4GHz-3.6GHz and 4.8GHz-5.0GHz spectrum bands for 5G technology. During this process, the MIIT noted that there was potential for disruption with existing services, including radio broadcasting, satellite earth stations, and radio astronomy.
That same month, the regulator also opened a consultation into the potential use of millimeter wave (mmWave) spectrum in the 24.75GHz-27.5GHz and 37GHz-42.5GHz ranges for 5G services. In March 2018 an MIIT official told local media publications that the government expected to issue commercial 5G licenses in the second half of 2019, although the regulator could distribute rights for the necessary spectrum before the end of 2018 to facilitate a timely rollout of 5G networks.
Japan
Regulator: Ministry of Internal Affairs and Communications (MIC)
Auction Status: No Concrete Plans
Key Spectrum: To Be Confirmed; May Include 4.5GHz; 28GHz; 39GHz; 90GHz
Commercial Launch Prospects: 2020
Japan's MIC aims to commercialize 5G services in time for the Tokyo Olympics and Paralympics in 2020, but has yet to decide which bands will be distributed to the country's mobile network operators.
Ahead of the MIC's decision, the three incumbent operators–DOCOMO, SoftBank, and KDDI–have been using a range of spectrum to support their 5G tests, including in the 4.5GHz band (DOCOMO, SoftBank, KDDI), 28GHz band (DOCOMO, SoftBank, KDDI), 39GHz band (DOCOMO), and 90GHz band (DOCOMO).
Taiwan
Regulator: National Communications Commission (NCC)
Auction Status: Planned for late-2019
Key Spectrum: 3.4GHz-3.6GHz (Under Consideration)
Commercial Launch Prospects: 2020
In May 2018 the NCC revealed plans to auction 5G licenses no later than the end of 2019, although the precise frequencies that will go under the hammer are still up for discussion, with crucial spectrum in the 3.4GHz-3.6GHz bands held by Chunghwa Telecom and the Taiwanese military.
Other spectrum under consideration for 5G reportedly includes the 700MHz band—a portion of which is currently being used for disaster rescue services—and the 800MHz band, while 28GHz mmWave frequencies are also expected to come into play.
Hong Kong
Regulator: Communications Authority (CA)
Auction Status: Planned for 2020
Key Spectrum: 3.3GHz; 3.4GHz-3.6GHz; 4.9GHz; 26GHz-28GHz
Commercial Launch Prospects: 2020
Hong Kong's CA has declared its intention to auction the 3.4GHz-3.6GHz (3.5GHz) band by 2020 to support 5G technology, although local mobile operators have complained that this will be insufficient.
Market leader HKT called on the government to consolidate the release of the 900MHz, 1800MHz, 3.5GHz, and 26GHz-28GHz bands, which would enable telcos to select their 5G spectrum in a single process. The operator also wants the regulator to develop specific plans to make 700MHz spectrum available for mobile use.
The appeal seemingly fell on deaf ears. In August 2018 the CA and the Commerce and Economic Development Bureau instead opened a joint consultation into the assignment of 5G-suitable spectrum in the 3.3GHz and 4.9GHz bands. 100MHz of frequencies will be made available in each band, with the 4.9GHz spectrum open for nationwide usage and the 3.3GHz range earmarked for enhancing coverage in indoor locations.
Hutchison was granted a temporary 5G permit in May 2018, allowing it to test the 26GHz-28GHz mmWave band; reports have suggested that this spectrum could be awarded as early as April 2019.
Macau
Regulator: Macau Post and Telecommunications Bureau (CTT)
Auction Status: No concrete plans
Key Spectrum: Unclear
Commercial Launch Prospects: No plans
In April 2018 the CTT confirmed that separate licenses will not be required for the provision of future 5G mobile services. The technology set will be included in an updated converged telecom concession that will be issued to existing 3G and 4G license holders.
Market leader Companhia de Telecomunicacoes de Macau has indicated that it will commence 5G testing before end-2018, but has yet to confirm which frequencies it intends to use. The telco hopes to keep pace with mainland China and Hong Kong, which are both expected to be early 5G adopters.
Other Markets
After awarding 4G licenses as recently as 2016, the sparsely populated, landlocked nation of Mongolia has yet to disclose any 5G licensing plans.
Another country that will not be embracing 5G any time soon is North Korea, which still uses 3G networks for data connectivity.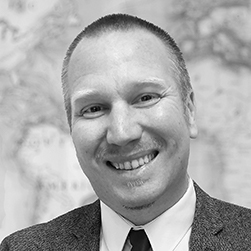 Tom Leins is a Senior Research Analyst for TeleGeography's GlobalComms Database. Based out of the company's UK office, he also contributes to the company's daily CommsUpdate newsletter, which includes his popular weekly MVNO Monday round-up. MVNO industry aside, Tom has developed a strong specialization in the U.S., Latin America, and the Caribbean, tracking mergers and acquisitions, spectrum auctions, regulatory developments, market opportunities, and growth trends.