As the telecom world prepares to enter the 5G era, our GlobalComms team has been tracking major 5G auctions around the globe. Catch up on all of them here.
Today we'll explore what's happening in the Nordic markets, with a focus on Denmark, Finland, Norway, and Sweden.
Denmark
Regulator: Danish Energy Agency (DEA)
Auction Status: Planned for 2018
Key Spectrum: 700MHz, 900MHz, 2300MHz, 3.5GHz
Commercial Launch Prospects: 2019 (TDC)
The DEA intends to stage a sale of spectrum in the 700MHz, 900MHz and 2300MHz bands. The DEA says it will award the nationwide spectrum authorizations on a technology-neutral basis in 2018.
Meanwhile, TDC has already trialled 5G using 100MHz of spectrum in the 3.5GHz band, as awarded by the DEA.
Finland
Regulator: Finnish Communications Regulatory Authority (FICORA)
Auction Status: Planned for Autumn 2018
Key Spectrum: 3.5GHz
Commercial Launch Prospects: Pre-commercial 5G in 2018 (Elisa/Telia)
In May, Finland's Ministry of Transport and Communications launched a consultation on plans to distribute spectrum in the 3.5GHz band. As per the state's proposals, the auction will be arranged by FICORA in autumn 2018. The licensing period for any new concessions is expected to begin January 2019.
Previously, Telia was issued with a 5G trial permit by FICORA in October 2017, covering the 3.5GHz, 26GHz, and 28GHz bands, while Elisa tested 5G using the 3.5GHz band in February 2018.
Norway
Regulator: National Communications Authority (Nkom)
Auction Status: Planned for 2020
Key Spectrum: 3.5GHz
Commercial Launch Prospects: 2020 (Telenor)
In June 2018 Norway's Nkom published its "Frequency Compass," which detailed its plans for the early introduction of 5G. By 2023 the watchdog intends to distribute around 650MHz worth of spectrum across the 700MHz, 1500MHz, 2300MHz, and 3.4GHz-3.8GHz bands while freeing up spectrum in the 26GHz band.
Nkom believes that there may be synergies in assigning the 2300MHz band alongside spectrum in the 2600MHz, 3.4GHz-3.8GHz, and 26GHz bands, based on current license expiration dates. Same goes for the simultaneous auction of the 700MHz and 1500MHz bands. However, existing concessions aren't due to expire until December 2022, meaning telcos won't be able to use this new spectrum until 2023.
Telenor has positioned itself as an early adopter, as it appears set to trial 5G in Kongsberg in the second half of 2018.
Sweden
Regulator: Post and Telecom Agency (PTS)
Auction Status: planned for 2019
Key Spectrum: 3.4GHz-3.8GHz, 26.5GHz-27.5GHz
Commercial Launch Prospects: December 2018 (Telia)
PTS is planning to auction wireless spectrum licenses for 5G services in the 3.4GHz-3.8GHz band in 2019. The regulator intends to offer 300MHz of frequencies on a nationwide basis while also reserving 100MHz for regional concessions.
PTS says that existing licensees in the 3.4GHz-3.8GHz band will not have to relinquish their frequencies and reapply for spectrum, although they can volunteer to have spectrum reassigned if they so wish. The regulator is also looking at selling off 5G mobile licenses in the 26.5GHz-27.5GHz band. However, it is awaiting moves toward the international harmonization of the band before proceeding.
Other Markets
None of the other markets in the broader Nordic region–Iceland, Greenland, Svalbard, or the Faroe Islands–have disclosed formal 5G auction plans just yet. However, Iceland's Post and Telecom Administration intends to auction the 700MHz band by 2020. This is in line with 2016 EC directives.
Interestingly, Shefa, a subsidiary of Faroe Islands-based Faroese Telecom, is currently working with U.S. vendor Cisco to establish a 5G testbed on Scotland's Orkney Islands. The telco was invited to participate based on its experience addressing rural connectivity challenges in its domestic market.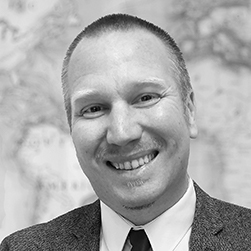 Tom Leins is a Senior Research Analyst for TeleGeography's GlobalComms Database. Based out of the company's UK office, he also contributes to the company's daily CommsUpdate newsletter, which includes his popular weekly MVNO Monday round-up. MVNO industry aside, Tom has developed a strong specialization in the U.S., Latin America, and the Caribbean, tracking mergers and acquisitions, spectrum auctions, regulatory developments, market opportunities, and growth trends.