As the telecom world prepares to enter the 5G era, our GlobalComms team has been tracking major 5G auctions around the globe. Catch up on all of them here.
The United Kingdom and Ireland are two of the first countries to stage full-fledged 5G auctions. As we round out our coverage of 5G auctions in Western Europe, we'll review what's happening in these countries, as well as the UK Crown Dependencies of Jersey, Guernsey and the Isle of Man.
UK
Regulator: Ofcom
Auction Status: Staged April 2018
Key Spectrum: 2.3GHz, 3.4GHz; 700MHz Earmarked for Future Auction

Commercial Launch Prospects: 2019 (EE); 2020 (Vodafone)
Ofcom's auction of spectrum in the 2.3GHz and 3.4GHz bands concluded in April 2018, with all four of the nation's existing mobile network operators securing new frequencies. O2 UK emerged as the biggest spender after offering GBP205.9 million for all 40MHz of the 2.3GHz spectrum on offer, as well as paying GBP317.7 million for 40MHz in the 3.4GHz band.
Vodafone UK made the largest offer for 3.4GHz frequencies, meanwhile, with its GBP378.2 million bid netting it a 50MHz block in that band. EE bagged a 40MHz block of 3.4GHz spectrum with a GBP302.6 million bid.
Rounding out the winners, Three UK walked away with a smaller allocation than any of its rivals, agreeing to pay GBP151.3 million for a 20MHz block of 3.4GHz spectrum.
EE intends to launch what it claims will be the country's first live trial of 5G technology in October 2018. The test will comprise 10 5G sites in and around London's Tech City and could pave the way for a 2019 commercial launch. (Although rival O2 has dismissed EE's plan as "5G-lite.")
Going forward, Ofcom plans to auction frequencies in the 700MHz band in the second half of 2019, bolstering the incumbent operators' network ambitions further.
Ireland
Regulator: Commission for Communications Regulation (ComReg)
Auction Status: Staged in May 2017
Key Spectrum: 3.6GHz

Commercial Launch Prospects: 2019 (Three); 2020 (Eir, Vodafone)
In May 2017, 350MHz of 3.6GHz spectrum was offered in 594 lots spread over nine regions—four were rural, five urban—and assigned on a contiguous basis.
All spectrum rights of use licenses will run for 15 years, expiring July 2032. The winning bidders will pay in excess of EUR78 million, which boils down to EUR60.5 million in upfront fees and EUR17.7 million in spectrum usage fees to be paid over the 15 year duration of the licenses.
The winning bidders were eir mobile (80MHz in rural regions and 85MHz in cities); Vodafone Ireland (85MHz rural, 105MHz cities); Three Hutchison Ireland (100MHz nationally); Imagine Communications Ireland (60MHz in each of the rural regions); and Airspan Spectrum Holdings (25MHz rural, 60MHz cities).
In February 2018, Vodafone Ireland staged the country's first pre-standard 5G test using its recently-acquired 3.6GHz spectrum. It's currently targeting a 2020 launch.
For its part, Three Ireland has revealed plans to spend EUR100 million a year on the rollout of its 5G network as it prepares to beat Vodafone to the punch, with a potential 2019 launch. As it waits for 5G-compatible handsets to reach the market, Three intends to initially deploy a fixed wireless access 5G solution, with a particular focus on rural areas.
Jersey
Regulator: Channel Islands Competition & Regulatory Authorities (CICRA), with Ofcom

Auction Status: No Concrete Plans
Key Spectrum: 700MHz, 3.4GHz-3.8GHz, 24.25GHz-27.5GHz
Commercial Launch Prospects: No Concrete Plans
The government of Jersey has asserted that the 700MHz band (available from around 2020) will be crucial for 5G coverage, with the 3.4GHz–3.8GHz and 24.25GHz–27.5GHz bands providing high data capacity.
The authorities have noted that further spectrum bands may be subsequently identified for 5G. Additionally, the government has observed that there may be additional scope for CICRA to recommend the awarding of 700MHz spectrum ahead of the UK.
Guernsey
Regulator: Channel Islands Competition & Regulatory Authorities (CICRA), with Ofcom

Auction Status: No Concrete Plans
Key Spectrum: 700MHz, 3.4GHz-3.8GHz, 24.25GHz-27.5GHz
Commercial Launch Prospects: Networks Anticipated in 2021-22
In a broadband consultation document dated May 2018 CICRA noted that it expects to see the arrival of 5G networks on the island in 2021-2022. Guernsey is expected to use the same bands as Jersey–700MHz, 3.4GHz-3.8GHz, and 24.25GHz-27.5GHz–in line with recommendations from the EC's Radio Spectrum Policy Group.
Isle of Man
Regulator: Isle of Man Communications Commission (IOMCC), with Ofcom

Auction Status: No Concrete Plans

Key Spectrum: 700MHz, 2600MHz, 3.4GHz-3.8GHz

Commercial Launch Prospects: No Concrete Plans
The IOMCC has tentatively identified the 700MHz, 2600MHz, and 3.4GHz-3.8GHz bands as being suitable for future 5G use and expects to hold a consultation later in 2018 to help establish an appropriate licensing framework.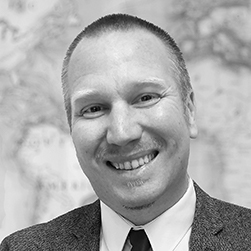 Tom Leins is a Senior Research Analyst for TeleGeography's GlobalComms Database. Based out of the company's UK office, he also contributes to the company's daily CommsUpdate newsletter, which includes his popular weekly MVNO Monday round-up. MVNO industry aside, Tom has developed a strong specialization in the U.S., Latin America, and the Caribbean, tracking mergers and acquisitions, spectrum auctions, regulatory developments, market opportunities, and growth trends.