Recent developments in the wireless market in North America have centered on cellular operators' preparations for future 5G technology. As we discussed in a blog post last May, the main providers in the U.S. have been busying themselves with trials, while preparations are also being made over the border in Canada.
Things are now moving closer to the first pre-commercial launches; we'll have a look at these below as part of a wider round-up of the region's wireless sector.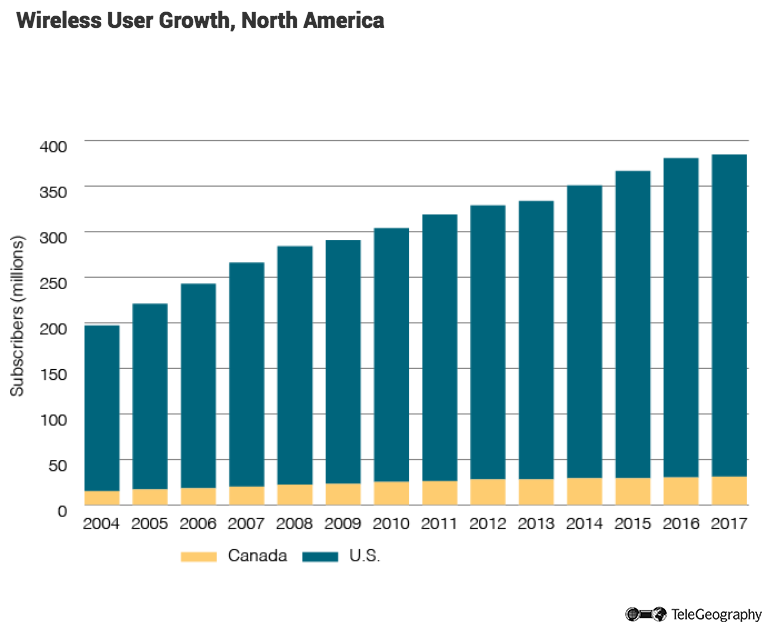 Market Saturation
There were 385 million wireless subscribers in the U.S. and Canada at the end of 2017, up from 382 million a year earlier, with both countries seeing growth slowing as the markets reach saturation point.
The four main players in the U.S.–Verizon Wireless, AT&T Mobility, T-Mobile, and Sprint–account for almost 98 percent of all cellular customers. The rest of the market is made up of much smaller, regional providers.
In Canada, the big three operators–Rogers Communications, Bell Canada, and Telus Corporation–claim 90.7 percent of the overall sector, with regional providers Freedom Mobile, Videotron, and SaskTel serving most of the remainder.
2018 5G Launch in U.S.
Both countries are now well served with 4G systems, with LTE technology accounting for 78 percent of all subscriptions in the U.S. and Canada at the end of 2017, while 2G services have all but faded away. As a result, cellcos are now turning their attentions to 5G.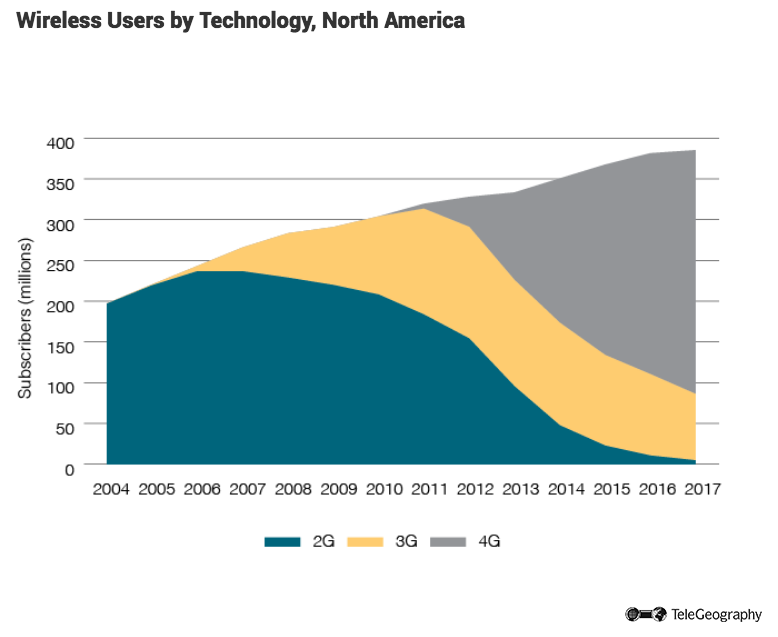 Verizon began 5G customer trials with Samsung across seven U.S. cities in early 2017; the pair say they have successfully tested and verified 5G performance using millimeter wave (mmWave) frequencies to provide pre-commercial services. The trials were conducted in California, Georgia, New Jersey, Massachusetts, Michigan, Texas, and Washington, DC. The operator is targeting a commercial 5G launch in the second half of 2018.
Verizon recently agreed a deal with the Federal Communications Commission (FCC) to pay a $600 million settlement imposed on its subsidiary Straight Path Communications for failing to use spectrum licenses in the 5G-suitable 28GHz and 39GHz mmWave bands.
AT&T, meanwhile, unveiled plans in February this year to introduce "standards-based mobile 5G" in 12 cities, including parts of Dallas, Atlanta, and Waco by the end of 2018. With no mobile handsets available for end users, the firm has said its first 5G devices will be portable routers–labelled as "pucks" by the telco–which will act as nomadic hotspots. It hopes that 5G-capable smartphones will be added to its portfolio next year.
T-Mobile Deploying 5G in 30 cities
T-Mobile aims to roll out 5G mobile networks in 30 cities this year, including New York, Los Angeles, Dallas, and Las Vegas. The cellco claims that the network will be ready to support the first wave of 5G smartphones from early 2019. Dismissing the respective 5G plans of larger rivals Verizon and AT&T, T-Mobile CEO John Legere said, "Dumb and Dumber are in a meaningless race to be first. Their so-called 5G isn't mobile, and it's not even on a smartphone. It's a puck?!…While the duopoly focus on bragging rights, we focus on customers."
Nokia and Ericsson have been confirmed as T-Mobile's 5G vendor partners. Nokia will begin building a "5G multi-band network" in select urban areas during the second quarter of 2018, completing the deployment during 2020, using both 600MHz and 28GHz mmWave bands. For its part, Ericsson has been handed the contracts for New York, Los Angeles, and Las Vegas, and will deploy 5G equipment in the 600MHz, 28GHz, and 39GHz ranges.
Massive MIMO at Sprint
Sprint announced plans in February to launch Massive MIMO TD-LTE connectivity in Chicago, Dallas, and Los Angeles in the second quarter, before extending the upgraded networks to Atlanta, Houston, and Washington, DC later in the year. It is using 2.5GHz frequencies for its rollout.
While not 5G in itself, Sprint claims that the Massive MIMO rollout is a key component of its overarching 5G strategy, with CEO Marcelo Claure saying, "The race to 5G is heating up, and let me be clear, today's announcement is a huge step toward Sprint being first to offer a 5G mobile network. Our deep spectrum position gives us an incredible advantage no other carrier has in the U.S."
U.S. Spectrum Auction
In March 2018 the FCC revealed that a tender for 28GHz mmWave licenses would begin on November 14, with a 24GHz auction process also in the cards. A total of 1.55GHz of spectrum will be made available across the two auctions. The 28GHz licenses will be offered in two 425MHz blocks (by county) and the 24GHz concessions will be split into seven 100MHz blocks by Partial Economic Area.
A number of operators, including Verizon Wireless, T-Mobile, and U.S. Cellular, have also requested permission to trial 5G equipment in the 3.5GHz band.
Canadian Plans
In Canada, the first commercial services are not expected to be made available until 2020, although Telus has already begun trials in conjunction with Huawei of China.
Meanwhile, the Government of Canada, along with the provinces of Ontario and Quebec, unveiled in March the country's first major public-private partnership aimed at increasing economic growth driven by 5G technology. The initiative is led by five digital technology heavyweights: Ericsson, Ciena, Thales, IBM, and CGI. The $306 million (C$400 million) project will see the federal and provincial governments, SMEs, and academics collaborate on 5G technology development through linked research facilities and laboratories located in Ontario and Quebec.
TeleGeography forecasts that North America will be home to 66 million 5G users by 2022, making it the second largest region worldwide behind Asia-Pacific in terms of 5G take-up.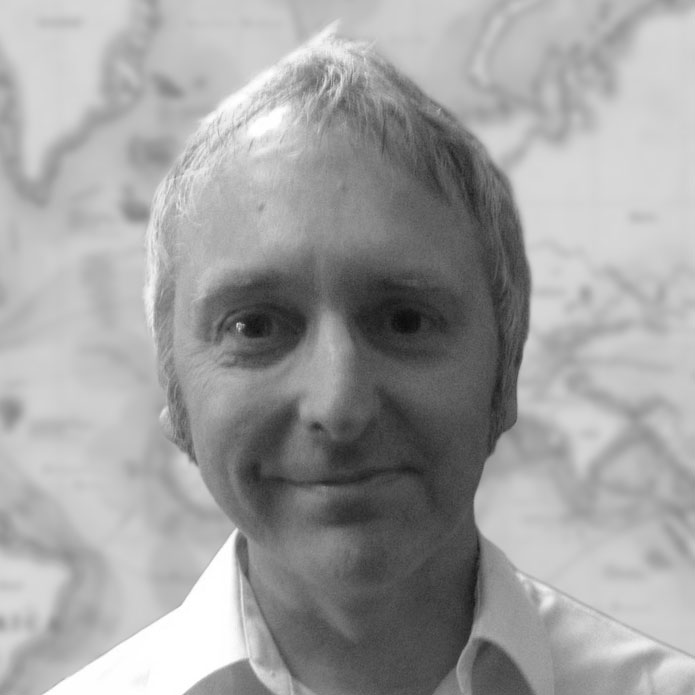 Pete Bell is a Research Analyst for TeleGeography's GlobalComms Database and also contributes to the daily CommsUpdate newsletter. He has a particular interest in wireless broadband and was responsible for TeleGeography's 4G Research Service until it was integrated into GlobalComms.