Verizon Communications has succeeded with its $3.1 billion takeover move for Straight Path Communications, giving it access to the potentially crucial 5G-suitable millimeter wave (mmWave) spectrum, including 28GHz and 39GHz licenses. Straight Path had been a target of AT&T, but Verizon came up with a much bigger offer.
What does this mean for the future of 5G mobile services in the U.S.?
In March 2017 the international standards body 3GPP agreed on an accelerated schedule for the development of 5G technology in unlicensed spectrum bands, prompting speculation that this could bring forward potential launch dates for next-generation services.

2017 Trials for Verizon
Even prior to the confirmation of the Straight Path deal, Verizon had said that it would deliver pre-commercial 5G services to select customers in 11 different markets later in 2017.
Verizon has claimed that its 5G network build represents the "largest proving ground in the world and encompasses several hundred cell sites that cover several thousand customer locations." Pilot 5G networks are being built in Ann Arbor, Atlanta, Bernardsville, Brockton, Dallas, Denver, Houston, Miami, Sacramento, Seattle, and Washington, DC.
Verizon did not bid in the Federal Communications Commission's (FCC) recent 600MHz Broadcast Television Spectrum Incentive Auction, saying it has sufficient spectrum in the 700MHz, 850MHz, 1900MHz, AWS-1, and AWS-3 bands, and will be looking to mmWave frequencies for its 5G requirements.
Verizon had already gained access to higher range spectrum through a previous acquisition; it completed its buyout of XO Communications in February 2017, and the deal included an option to use XO's 28GHz and 39GHz licenses.
The Straight Path takeover will increase its holdings still further.
AT&T Aims for 2018
AT&T will be disappointed to have missed out on Straight Path and its mmWave spectrum, although all is not lost for the carrier, since it had previously agreed on a deal to acquire bankrupt spectrum holder FiberTower, which has access to 24GHz and 39GHz frequencies.
Indeed, the carrier has indicated that it's likely to be in a position to launch "standards-based mobile 5G services" as soon as late-2018.
In February, AT&T and Nokia confirmed that they had successfully completed 5G tests in the 39GHz band, using Nokia's AirScale radio access platform. The pair noted that both the 39GHz band and the 28GHz band are attractive 5G options because of the large amount of bandwidth available, although there is "significantly more" 39GHz spectrum available.
T-Mobile Bets on 600MHz
Meanwhile, T-Mobile U.S. has announced that it will commence its 5G network rollout in 2019. It expects to achieve a nationwide footprint by 2020 using its recently-acquired 600MHz spectrum holdings.
Last month, the German-owned firm agreed to pay $8 billion for a total of 1,525 regional licenses in the 600MHz auction. In addition to the 600MHz band, T-Mobile has 200MHz of spectrum in the 28GHz and 39GHz bands, covering nearly 100 million people in major metropolitan areas.
The cellco has been working with vendors including Nokia and Ericsson on its 5G development.
Sprint Eyes 2.5GHz
Rounding out the big four players in the U.S., Sprint has hinted that it may look to use its existing 2.5GHz assets for 5G services, and is lobbying for the band to be included in 5G standards. Although Sprint has also been working with vendors like Nokia that are using spectrum bands as high as 73GHz.
While commercial 5G services are still some way off, the major U.S. carriers are already jostling for position in this nascent market; we can expect a great deal of activity over the next few years.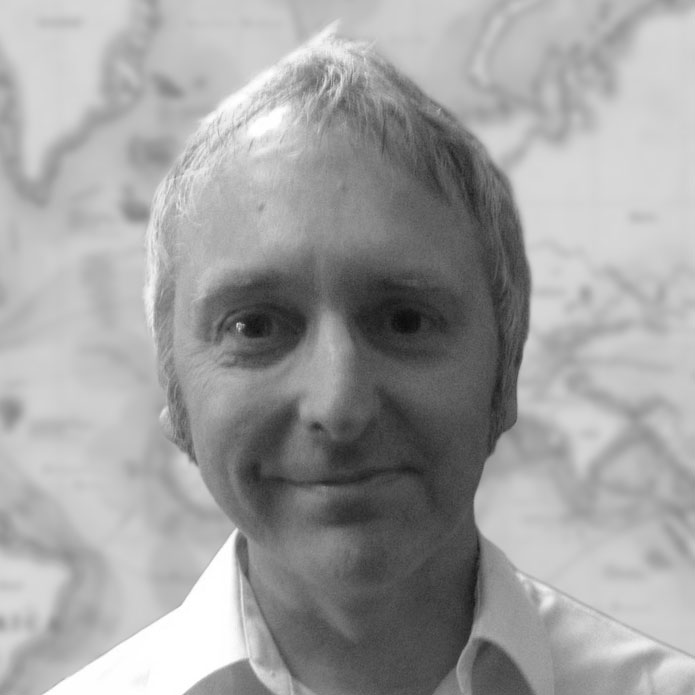 Pete Bell is a Research Analyst for TeleGeography's GlobalComms Database and also contributes to the daily CommsUpdate newsletter. He has a particular interest in wireless broadband and was responsible for TeleGeography's 4G Research Service until it was integrated into GlobalComms.