Earlier this month, UK fixed-line operator TalkTalk received a proposal from its minority shareholder Toscafund Asset Management.
Toscafund made an offer of GBP0.97 per share in a bid to take the company private. If approved by the company's owners—who include founder Sir Charles Dunstone, the telco's majority shareholder—the deal will value TalkTalk at a cool GBP1.1 billion.
Recent years have seen widespread M&A activity in the UK fixed-line sector.
Today we look at some of the most eye-catching deals and examine the likely candidates for future takeover approaches.
TalkTalk
Ownership: Founder Sir Charles Dunstone is the telco's majority shareholder with a roughly 30% stake
Takeover Date: N/A; takeover bid registered by Toscafund in October 2020
Subscriber Base: 4.2 million
Approximate Value: GBP1.1 billion
TalkTalk entered the UK broadband market in November 2004 and today offers landline, broadband, pay-TV, and mobile services to more than 4 million customers. The telco claims to operate Britain's biggest unbundled broadband network, covering 96% of the population.
In recent years, TalkTalk has thrown its weight behind fiber-optic technology. In November 2018, the telco launched FibreNation, a new company designed to drive its ambition to roll out fiber-to-the-premises (FTTP) access to 3 million homes and businesses.
However, in March 2020, FibreNation was sold to CityFibre in a deal worth GBP200 million. As per the terms of the deal, TalkTalk became a CityFibre wholesale customer.
Toscafund, which is headed by Martin Hughes—a businessman nicknamed "The Rottweiler,"—currently owns around 29% of TalkTalk.
The company's willingness to entertain a lower bid reflects the uncertain post-COVID-19 business climate, although TalkTalk's low valuation may yet prompt the emergence of rival bidders.
Interestingly, in 2019, a GBP1.35 per share bid by Toscafund was rejected by TalkTalk's board on the basis that it failed to provide sufficient value for investors. The company's willingness to entertain a lower bid reflects the uncertain post-COVID-19 business climate, although TalkTalk's low valuation may yet prompt the emergence of rival bidders.
KCOM
Ownership: Macquarie European Infrastructure Fund 6
Takeover Date: July 2019
Subscriber Base: 135,250 (estimate)
Approximate Value: GBP627 million
KCOM is one of the longest-established providers of communication services in the UK, starting life as the telephone department within the Hull Municipal Corporation.
Formed in 1904, KCOM—then known as Hull Corporation—bought the exclusive telephony rights for the Borough of Hull from the General Post Office in 1911. The company held a monopoly over the bulk of fixed-line services in Hull until 1983 and over local telephony until 1998.
In 2019, KCOM completed the first stage of its FTTP network, making Hull the UK's first full fiber city.
In 2019, KCOM completed the first stage of its FTTP network, making Hull the UK's first full fiber city. Since July 2019 the telco has been owned by Macquarie European Infrastructure Fund 6, an investment fund managed by Macquarie Infrastructure and Real Assets (MIRA).
The investor paid GBP1.203 per share for the telco, in a deal that valued KCOM at GBP627 million. MIRA claims to be the world's largest infrastructure manager. It partners with clients, governments, and communities to develop roads, airports, ports, utilities, energy, and telecommunications infrastructure.
Glide
Ownership: Alinda Capital
Takeover Date: June 2020
Subscriber Base: 250,000 (June 2020)
Approximate Value: GBP200 million
On June 1, 2020, investment funds managed by Alinda Capital Partners acquired Glide Group, which claims to be the UK's leading provider of broadband for student accommodation, as well as serving regional business parks. The deal was valued at GBP200 million.
Glide notes that its fiber network reaches approximately 100,000 premises and serves 250,000 customers. The telco, which previously traded as CableCom, was acquired by Inflexion in 2013.
Glide also operates in a number of other European countries, including Ireland, Italy and Spain.
Founded in 2005, Alinda Capital has invested in infrastructure businesses that operate in all the 50 states in the U.S., as well as Canada, the UK, and continental Europe.
Post Office Broadband
Ownership: Post Office Ltd
Takeover Date: N/A
Subscriber Base: 400,000 (estimate)
Approximate Value: GBP100 million
The Post Office entered the UK fixed-line market in 2005, initially with its "HomePhone" proposition. A broadband service duly followed; in September 2013 it transitioned its services from BT Wholesale to a service provided by TalkTalk and Fujitsu.
On August 1, 2017, Post Office Telecoms completed the acquisition of Fuel Broadband from New Call Telecom, adding 60,000 new customers to its overall user base.
In its most recent annual report (FY18/19), the Post Office reported that its telecom unit generated revenue of GBP153 million in the year ended April 2019. This was an increase of GBP6 million year-on-year "as customer numbers have increased."
While no subscriber figure was disclosed, the Post Office is understood to serve around 400,000 broadband users—a figure that would make it the seventh largest ISP in the UK.
In September 2020 it was reported that the Post Office was considering cashing in on its broadband business, following a number of unsolicited expressions of interest. City sources indicated that investment bank PJT Partners has been hired to run the auction, which is expected to command a price tag of more than GBP100 million.
XLN
Ownership: Management team, financed by GSO Capital
Takeover Date: October 2014
Subscriber Base: 125,000 (estimate)
Approximate Value: GBP200 million
Christian Nellemann started XLN in 2002 to champion "micro-sized" small businesses in the UK, like barbers, cafes, and opticians.
In October 2014, ECI Partners sold portfolio company XLN Business Services to XLN's management team, financed by vehicles managed or advised by GSO Capital Partners, a division of the Blackstone Group. The deal was valued at around GBP115 million.
In October 2019 private equity firm Equistone expressed an interest in acquiring a controlling stake in XLN, which was now valued at around GBP200 million. Lazard is believed to be managing the sale, but no deal had come to fruition as of October 2020.
Lazard is believed to be managing the sale, but no deal had come to fruition as of October 2020.
While its current subscriber base is unknown, XLN claims to have "attracted more than 400,000 small businesses away from the giants" and claims to have "helped 500,000 customers across every postcode and high street in the UK."
ASK4
Ownership: Bowmarket Capital
Takeover Date: February 2018
Subscriber Base: 160,000 (February 2018)
Approximate Value: Undisclosed
ASK4 was founded in 2000; it set out to deliver superior broadband speeds to multiple dwelling units via fiber-optic connectivity.
The company entered the student market via agreements with private accommodation providers before signing its first direct university deal in 2008.
Today, ASK4 presides over "a dedicated national fiber network which stretches to Dundee, Belfast, Exeter, and London and covers every major city in between."
The company partners with universities, private sector student accommodation providers, residential apartment developers, and businesses to serve hundreds of thousands of customers across more than 500 sites in the UK and Europe.
In February 2018, ASK4 completed its second buyout and refinancing in a deal backed by mid-market private equity firm Bowmark Capital.
Bowmark acquired its interest from ASK4's previous institutional investor, Darwin Private Equity. While the price was not disclosed, it was believed to be far higher than the GBP21.5 million fee that Darwin paid for the company in May 2014.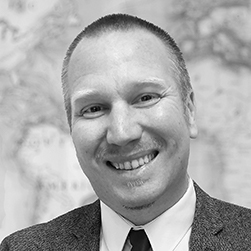 Tom Leins is a Senior Research Analyst for TeleGeography's GlobalComms Database. Based out of the company's UK office, he also contributes to the company's daily CommsUpdate newsletter, which includes his popular weekly MVNO Monday round-up. MVNO industry aside, Tom has developed a strong specialization in the U.S., Latin America, and the Caribbean, tracking mergers and acquisitions, spectrum auctions, regulatory developments, market opportunities, and growth trends.