Mexico's open-access mobile network provider Red Compartida is approaching the 50% coverage milestone. I can think of no better time to take a closer look at Red Compartida's business model and track its progress to date.
The Tender
In November 2016, Mexico's Secretariat of Communications and Transport selected ALTAN Redes—a consortium including Axtel, Megacable, and the International Finance Corporation—as the winner of its tender to establish an open-access 700MHz wholesale network. This network would be made available to incumbent operators, MVNOs, and other interested parties.
Interestingly, as the selection process drew to a close, ALTAN Redes was left as the only eligible bidder. Its sole competitor, New York-based Rivada Networks, was disqualified for failing to meet the necessary financial obligations.
The Spectrum
The wholesale network, which has exclusive access to a 90MHz block of spectrum in the 700MHz band, needed to be operational no later than March 31, 2018. By this date, it was also obliged to cover at least 30% of the country's population.
So-called "digital dividend" spectrum had been freed up by the country's broadcasters on a rolling basis as they switched from analogue to digital broadcasting. This switchover process commenced in December 2015.
The Launch & the Rollout
Red Compartida's network actually went live slightly ahead of schedule, covering 32.2% of the population as of their March 22 launch.
Initial locations covered by the 4G infrastructure included parts of Mexico City, Monterrey, Guadalajara, Toluca, Queretaro, Puebla, Morelia, Colima, Tepic, Aguascalientes, and Celaya.
Initial locations covered by the 4G infrastructure included parts of Mexico City, Monterrey, Guadalajara, Toluca, Queretaro, Puebla, Morelia, Colima, Tepic, Aguascalientes, and Celaya.
In July 2019, ALTAN Redes announced that its footprint covered 45% of the Mexican population, following launches in Tuxtla Gutierrez and Villahermosa. The cities were the first locations in southeast Mexico to receive 700MHz coverage. They join Cuernavaca and Veracruz, where the network went live in May 2019.
Going forward, the network must cover 50% of the population by January 2020, 70% by January 2021, 85% by January 2022, 88.2% by January 2023, and 92.2% of the population by January 2024.
Wholesale Partners
To date, take-up has been steady, but not spectacular. However, the list of publicly confirmed Red Compartida customers includes some eye-catching names.
In January 2019 Mexican cable giant Megacable launched its long-awaited MVNO under the "Mega 4.5G" brand. At launch, the service was restricted to existing Megacable subscribers.
Subsequently, in May 2019, Aerospace giant Airbus announced that it had launched MXLINK, a secure mobile virtual network operator for Mexican public safety and defense authorities. MXLINK supports interoperability with the existing Tetrapol public safety network and delivers end-to-end voice and data security from a domestic data center platform. First deployed in 1999, the nationwide Tetrapol network covers 85% of the population and 50% of the Mexican territory and employs more than 100,000 active terminals.
Read Next
MVNO Market Maintains Upward Trajectory. The market for MVNO services remains buoyant. Customers of resellers accounted for 4.6% of all mobile users worldwide at the end of 2018. Read more.
How Telefonica Hung Up on Central America. We reviewed the sale of Telefonica's units in Central America and evaluated how they'll impact the competitive landscape in the region. Here's what you need to know.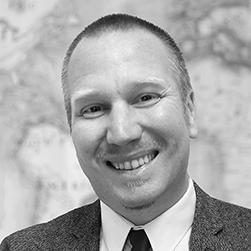 Tom Leins
Tom Leins is a Senior Research Analyst for TeleGeography's GlobalComms Database. Based out of the company's UK office, he also contributes to the company's daily CommsUpdate newsletter, which includes his popular weekly MVNO Monday round-up. MVNO industry aside, Tom has developed a strong specialization in the U.S., Latin America, and the Caribbean, tracking mergers and acquisitions, spectrum auctions, regulatory developments, market opportunities, and growth trends.